Apartment Archetypes: Pre-war Vs. New Construction
Angel Jiang | December 04, 2012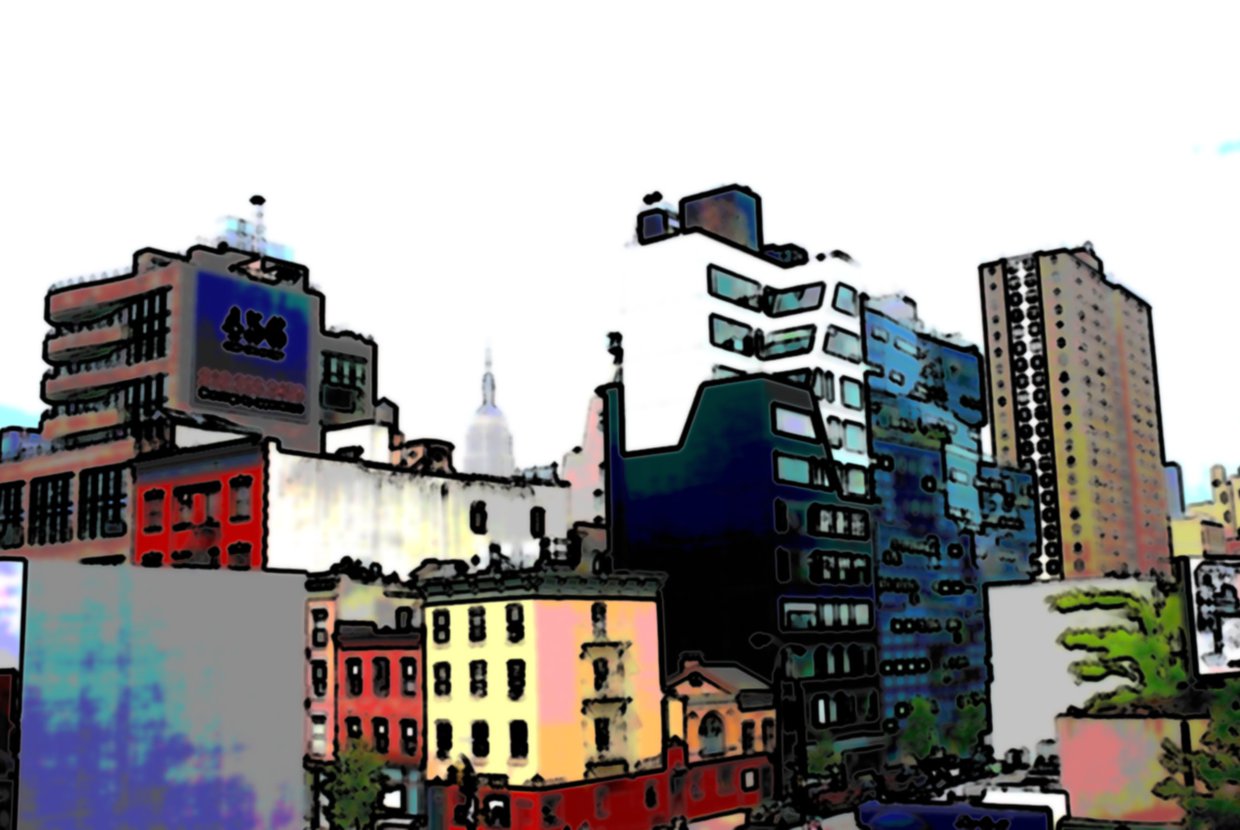 The terms "pre-war" and "new construction" get tossed around a lot to describe Manhattan apartment buildings--often seemingly carelessly or ambiguously. Though the terms are self explanatory, they assume plenty of connotations when it comes to real estate. Depending on who you ask, apartments are investments, "machines for living," or simple homes. Each term encompasses wide subgenre of choices, and buyers and renters cater their decisions to the apartment's qualifications, determining which ones they value most. The terms pre-war and new construction offer a means of classification, but even these classifications don't necessarily hold true--keep in mind the many spin offs, like renovated townhouses or condo loft conversions. Nevertheless, the two terms still provide a choice-driven beginning to an apartment search.
Pre-war Manhattan apartment buildings are often integral to their neighborhoods. Structurally, buildings tend to be stocky, sturdy, and custom built into their plots. Aesthetically, the facades, deemed "charming" or "quaint," are important aspects of a neighborhood's urban landscape. Just make sure that "charming" isn't a euphemism for aged, decrepit and damaged--even minor renovations are costly, but when executed seriously and in a timely manner, are often worth the added value. The actual pre-war apartment unit itself often boasts thicker, soundproofed walls, wider foyers and hallways, and more custom-designed elements than its new construction counterparts. Smaller kitchens, outdated plumbing and insufficient storage space may or may not be serious concerns. Many of the most valuable apartments in the city are gutted, completely renovated pre-war condos--completely eliminating these issues altogether. For developers, this tactic has proven to be an ultimately rewarding endeavor.
The minimal, open space concept layouts, additional amenities, of high end luxury new construction . There's also the option of the green, LEED-certified apartment. Though many pre-wars can be retrofitted to eco-friendly specifications, a whole crop of apartments exists specifically designed for them. As far as the actual structure of the building goes, new apartments have typically standard ceiling heights, gypsum (sheetrock) wallboard, and open concept layouts. In general, they deliver a great deal of flexibility, whether it be in amenities or storage space. Unsurprisingly, amenities are often advertised over structural components. Nevertheless, new construction plumbing is certainly covetable, and high quality, well designed bathrooms have become a major selling point for many apartments.
Personal preference concerning the pros and cons of prewar and new construction apartments can be a decisive factor, but considerations such as budget and location often supercede these, especially in Manhattan. The terms prewar and new construction, though seemingly divisive, have perhaps become too ambiguous of a distinction, especially with the popularity of condo conversions and completely renovated brownstones. Nevertheless the terms do have location-specific connotations. Though the term pre-war now refers to a style rather than a time period, pre-war construction exists primarily in neighborhoods like the Upper East Side and the Upper West Side.
For a general buyer, these terms do indicate taste preferences; thus, the connotations behind prewar and new construction likely assist more in determining what to prioritize in an apartment search than strict adherence to either of these archetypes do. Downtown Manhattan, specifically neighborhoods like Chelsea, Meatpacking and Tribeca, were far more industrial than uptown Manhattan during the building frenzy of the first half of the twentieth century; subsequently, "historic" apartments in these areas are often low-rise condo conversions or row houses. On the other hand, our standard concept of contemporary, luxury high-rise construction tends to dominate lower Manhattan and Midtown, though novel examples of green apartment buildings and starchitect-designed buildings have recently gained popularity as well.