Billowing Curtains, Gleeful Swings and More at the Park Avenue Armory
Aby Thomas | December 07, 2012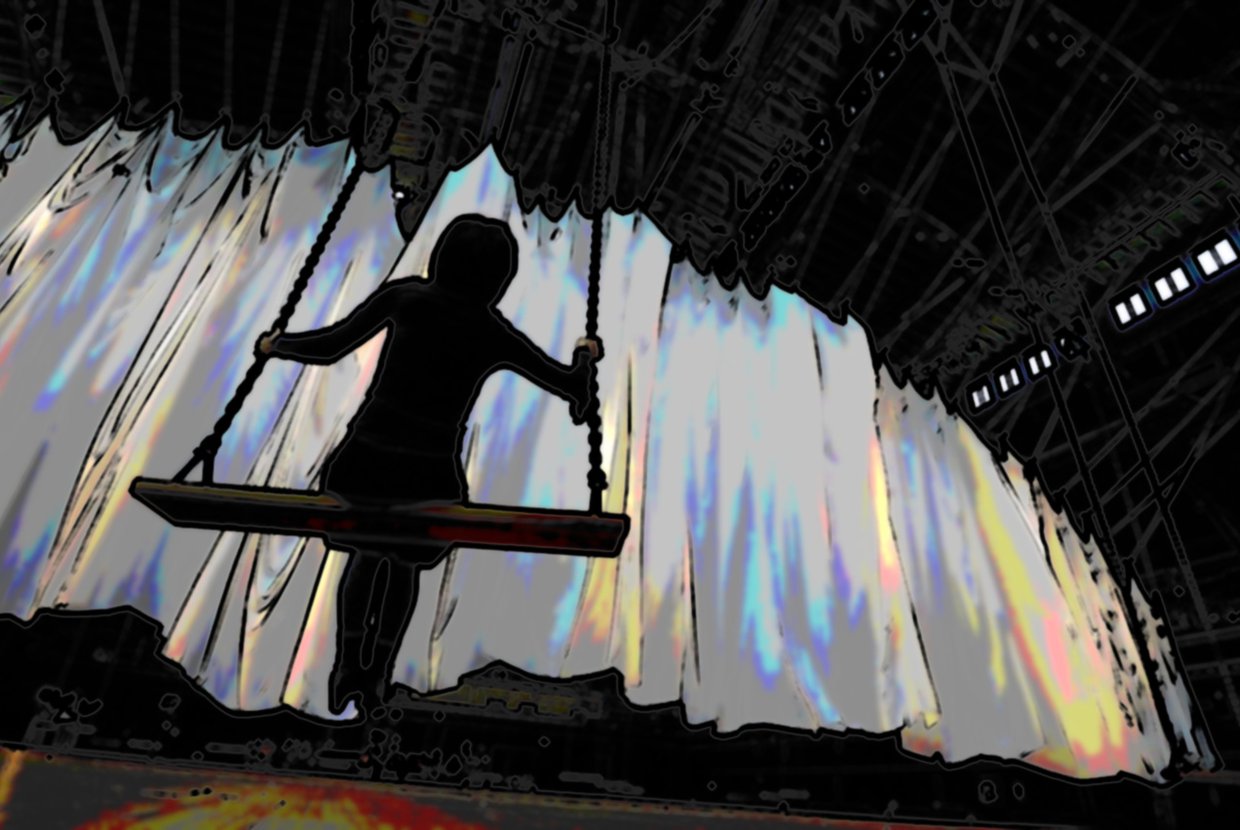 The Park Avenue Armory in New York has long been known for presenting some exceptional pieces of artwork ever since it started doing so in 2007. Located on the Upper East Side, this behemoth of a building offers 55,000 square feet of space in the Wade Thompson Drill Hall, allowing artists to showcase their works that are either too grandiose or too extravagant to be housed anywhere else. Ann Hamilton's "The Event of a Thread" is a work that falls into this category, and the Armory's spaces are being used exclusively to show this visual spectacle from now until January 6, 2013.
Hamilton's installation at the Armory is certain to be delightful for the city's residents who are young, or even just young at heart—her work involves 42 swings spread over the premises, with people allowed to sit on them and swing to their heart's content. As the audience indulges in their childhood memories, they will also be causing the movement of the giant white curtain hanging in the center of the room. This curtain acts as the visual centerpiece of the show—it's a billowing, diaphanous piece of white fabric, rising and falling as the audience rides on the swings.
In its review of Hamilton's work, The New York Times commends the element of unpredictability in the installation, praising the sheer fun of being able to swing and watch this magnificent spectacle unfold before one's eyes. Other elements in the show include a flock of homing pigeons, radios in paper bags and "readers" quoting Aristotle and other famous figures while seated at a table. The whole aura of the show seems to be both fantastic and whimsical, making it an experience that visitors won't forget in a hurry.
With all the praise it's got, New Yorkers from all around the city should certainly head up to the Park Armory to check out the show, which runs every day except Mondays. The tickets are priced at a very reasonable $12, but people on a budget will be glad to know that on Saturday, December 8, the show will have free entry from 12.00 p.m. to 7 p.m. Now, with that announcement, "The Event of a Thread" sounds like a perfect thing for you to visit this weekend, as it promises be a fun ride for both you and your friends and family.