The Upper West Side Supports Its Skinny Shops
Angel Jiang | December 07, 2012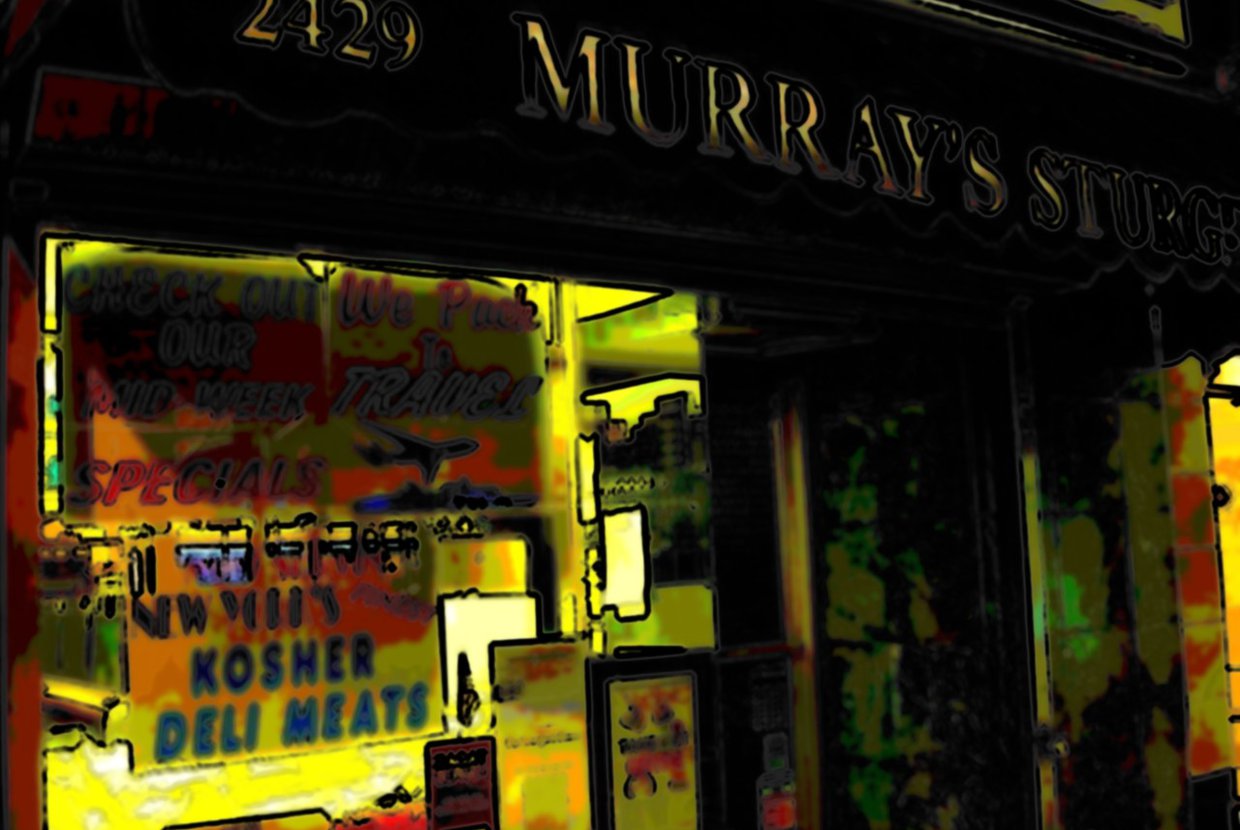 The Upper West Side's Columbus Avenue arguably epitomizes the neighborhood-knit type of urban fabric that its residents and visitors alike have come to love. Back in the 90s, the stretch of tightly packed residential and commercial blocks on Amsterdam and Columbus Avenues from 72nd Street to 87th Street--recently deemed part of the Upper West Side Special Enhanced Commercial District--was far from the heavily trafficked, vibrant community we know today. New York City's zoning plans, encouraging commercial occupation amongst large, pre-existing Upper West Side apartment buildings, have resulted in a number of quaint developments, ultimately ensuring a unique and vibrant pedestrian experience in uptown Manhattan. The phenomena of numerous impossibly skinny, old-fashioned shops wedged in between larger structures--perhaps the most endearing development--looks like it's here to stay.
Tiny barbers, tea shops and cobblers, squeezed on both sides by looming buildings hosting large and identifiable tenants like chain stores and bank tellers, look like a mere caricature of street life along Columbus Avenue. However, as it turns out, developments like these shops--not the figuratively and literally larger Chase Bank or Uggs retailer--are the primary contributor to foot traffic in the area. Furthermore, such an intimate consideration of the Avenue as a neighborhood, besides maximizing diverse commercial potential, also distinguishes Columbus from Broadway--its transformed, and at times, overwhelming neighbor. New York City's zoning for the Upper West Side Special Enhanced Commercial District requires that commercial tenants comprise at least 50% of the street and perhaps more importantly, allows for stores to occupy the area in unconventional forms. The flexibility in size and configuration results in shops that occupy the narrow shafts and alleyways so characteristic of densely packed Manhattan apartment buildings.
Naturally, these stores rely on foot traffic and reputation to be noticed--there isn't much space for an impressive awning if the storefront only takes up a few feet of street space. However, these skinny shops inevitably rely upon and encourage local involvement. Since they generally represent more independent or traditional businesses, skinny shops provide Upper West Side residents with a wide range of choice and convenience. Furthermore, because of cheaper rents, they are typically more sustainable, become reliable fixtures in the neighborhood, and garner a faithful local following. The Upper West Side, already filled with character-rich townhouses, luxury apartment buildings and affordable co-ops, can attribute a great deal of its vibrancy to its smaller commercial neighbors. The little guys, as an answer to a big issues, seem to be doing a commendable job.