Using Vines to Beautify the West Side Highway
Liam Delaney | December 17, 2012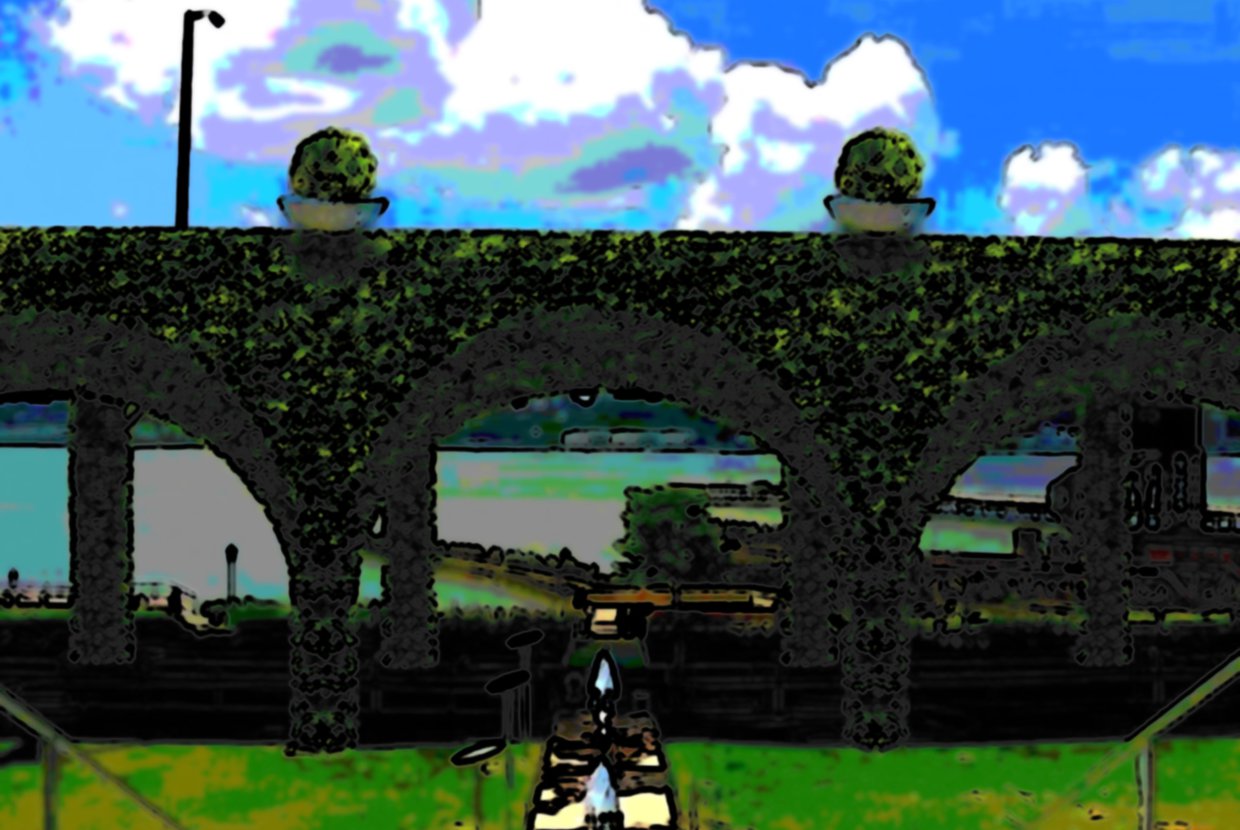 New York City can always use more green space. In recent years New Yorkers have been getting creative with how they create their parks - think of the Highline and the upcoming Pier 57 remodel. The latest in this line is a new proposal to beautify the West Side Highway by using vines and waterfalls. The idea comes from New York City architect Laurence Tamaccio, who lives on Riverside Boulevard, and the project is slowly gaining support from Community Board 7 and Upper West Side apartment residents. If everything goes according to plan, residents of buildings such as the Avery and The Heritage at Trump Place will have a brand new green vista to look out on.
Laurence Tamaccio is an architect who describes his work as "making things that look awful look better." As of now the project, called "Vine Line," is popular with the local community board who has passed a resolution to support so called "continued exploration.' Community Board 7 Chair Mark Diller said that no one finds the highway attractive, adding that, "I have not heard other proposals to beautify the highway." He heard, however, many efforts to keep the highway elevated so that people can use Riverside Park South, which is located beneath the highway. So far there seems to be only one dissenting voice in regards to the proposal. John Hart, an artist who lives nearby, said that, "A light blue would be better to blend it with the sky. The vines on the structure would draw more attention to it."
The plan would be to create lightweight trellises that would be attached to the sides of the highway and then planted with ivy. The ivy would also help to clean the air around the highway. Tamaccio also has plans to create waterfalls using the disused, skeletal ramps left over from the old highway. These protrude from the new highway above the park at 72nd Street.
Ultimately, if funding is found, the "Vine Line" would cover the highway's pillars from 61st to 72nd Streets. Tamaccio's plan is growing everyday. By this point there is a plan to include grey-water catching systems that would make use of old drainage pipes and a year-round, elevated café. The next stage is to secure funding and start a non-profit. By drawing from the success story of the High Line, Tamaccio is talking to experts, officials, and collaborators about New York City's next creative green space.