100 Norfolk Street's Architecture Stirs Debate
Aby Thomas | February 19, 2013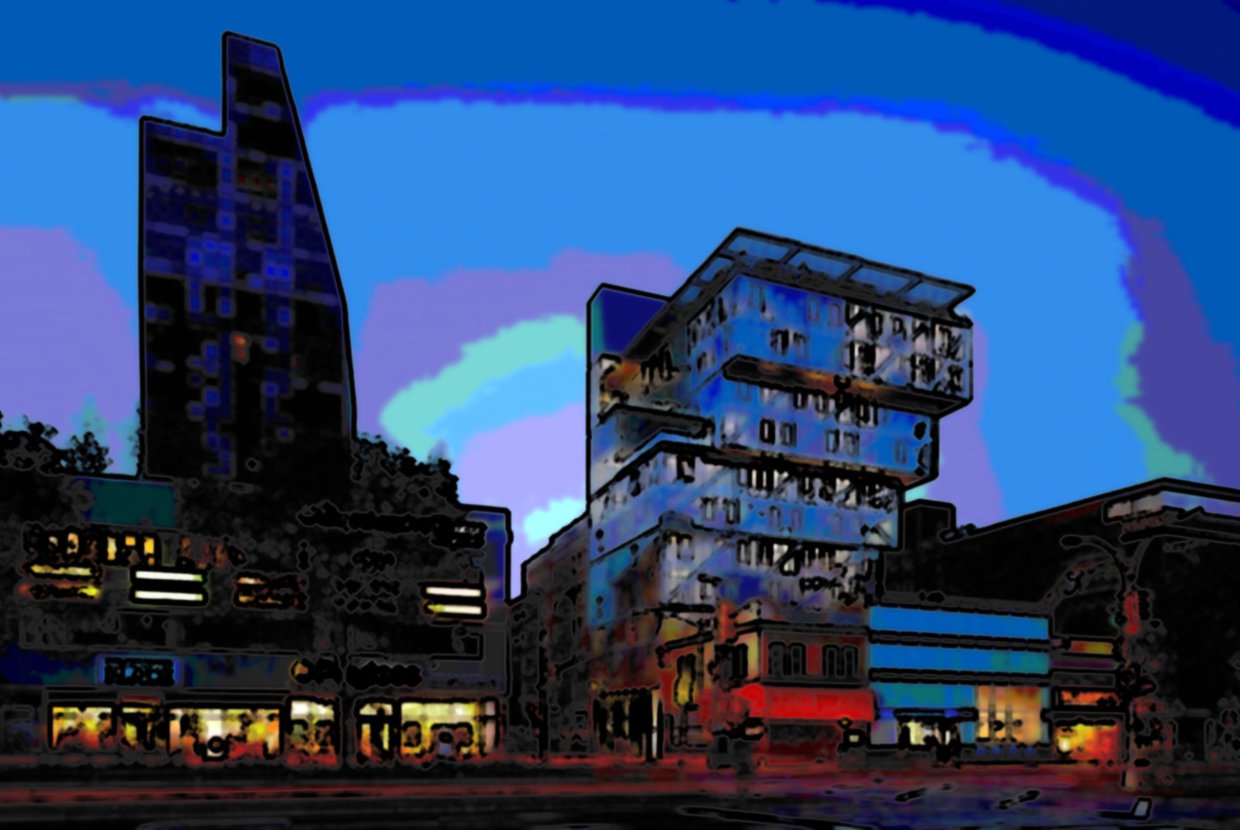 Love them or hate them, but you just can't ignore the striking architectural styles that are being used in the design of new buildings in New York City. Gone are the days when the city's blocks would be filled with rectangular buildings that were virtually identical in their construction. Today, architects are intent on creating structures that stand out from the rest; bold, abstract designs are in vogue, and a building's non-conformity with the neighborhood it is in is usually billed as one of its most appealing characteristics—its USP, as some would call it.
This is especially true of the design of the condominium building coming up at 100 Norfolk Street in the Lower East Side. This 12-story building, which will have 44,000 square feet of residential real estate, is employing an "inverted wedding cake" design, with its upper "stacks" hanging over the other low-rise buildings on Norfolk Street. The glassy structure is definitely a sight to behold, although New Yorkers are already debating on whether its design is something to marvel at, or if it is an eyesore on the Lower East Side skyline.
Such innovative designs—or ill-suited designs, depending on which way you look at it—have been seen in several new buildings around the city. Close to 100 Norfolk Street is the Blue Condominium, located at 105 Norfolk Street, whose design by "starchitect" Bernard Tschumi has had both applause and brickbats thrown at it. While there are many who think its design sticks out like a sore thumb in the neighborhood, there are also several others who find Blue's imposing, avant-garde structure a welcome entry into the Lower East Side.
Ultimately, though, beauty lies in the eye of the beholder, and that is certainly true of the contemporary designs of these buildings as well. Sure, these new buildings could be seen as disrupting the flavor of an already existing neighborhood, but then again, perhaps what's needed is the addition of more such buildings to revamp the locality and give it an entirely new aura. Besides, in a city where inventory is in such short supply, one can also argue that people are more concerned about having new apartments enter the market, rather than their architectural aesthetics.