100 Years and 792 Feet: The Woolworth Building
Janna Allen | February 25, 2013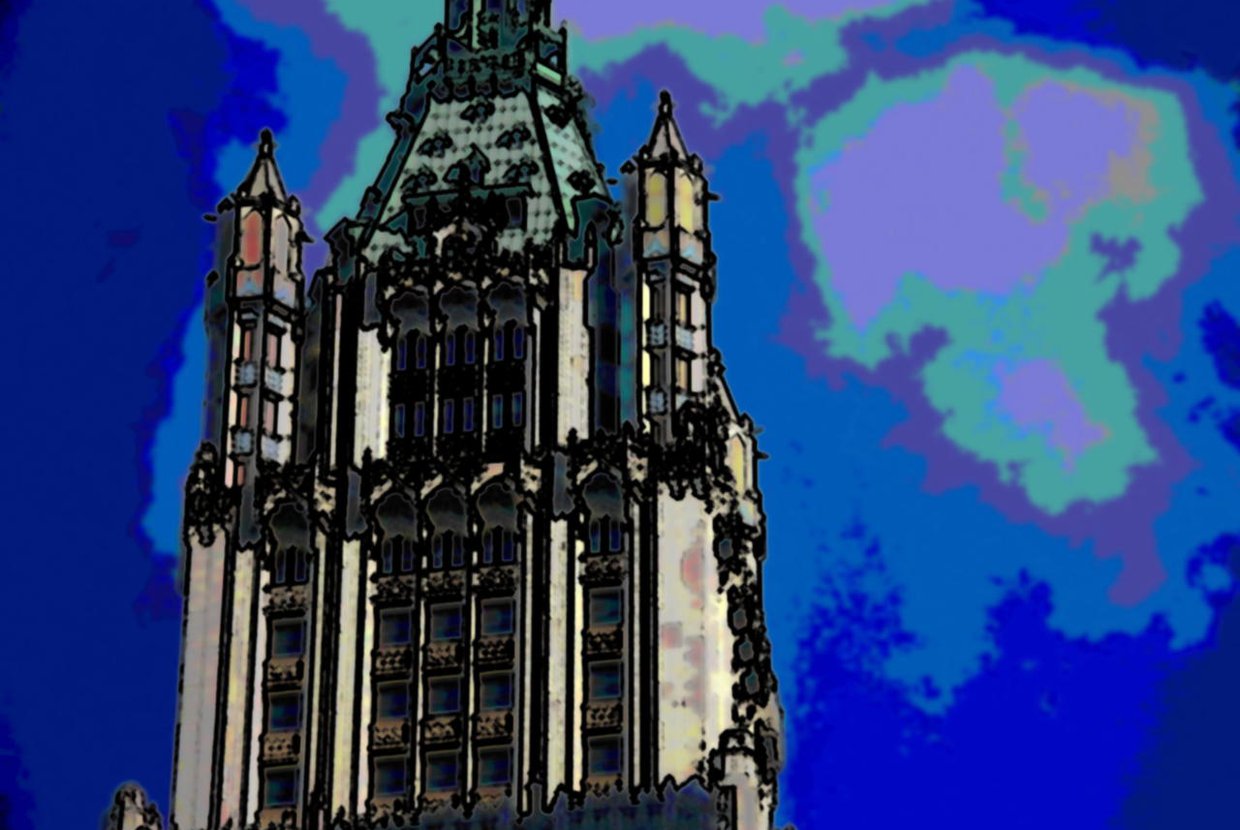 A hundred years ago, the world's tallest building was constructed in Lower Manhattan. On April 24th, 1913 a building was raised to 792 feet, towering over the city with an air like European Gothic cathedrals. Yet there was something more majestic about this building, as it was infused with the more modern architecture of that time which we've come to know and admire. Located on 233 Broadway, the Woolworth Building still stands today, and although its towering height was surpassed by the Trump Building in 1930, it's Gothic design is still an aspect to marvel at.
The land it sits on was paid for in cash by Frank Woolworth, the five and ten cent discount store mogul who dropped $13.5 million for this office building. Designs were made by Cass Gilbert, who decorated the building in ornate terra-cotta depicting faces of Native Americans, stern owls, and gargoyles (naturally!), who look down on the city in wonder.
Inside, 30 elevators are all internally powered and Gilbert made sure the building was built strong enough as to not sway in high winds. Complete with copper spires and vaulted ceilings, all 60 stories of this building demand attention. Although closed off to the public, renovations are being made to keep the lower level of the building as office space, and to transform the upper level into residential space—waking up to the sight of gargoyles will soon be an option.
While its height causes it to be overlooked often (being as New Yorkers rarely, if ever, look up) one can catch more of the Woolworth Building at the Skyscraper Museum, located in the Financial District. Since 1983, this building has been protected as a New York City landmark, and is celebrating the 100 years it has graced Lower Manhattan's skyline this year.
An exhibit of the tower highlighting the design and installation of the glazed terra-cotta ornaments will be awaiting those curious about this modernized Gothic marvel starting February 27 through July 14, 2013. The museum is open to the public Wednesday to Sunday, from 12pm to 6pm, with a general admission fee of a mere five dollar bill.