East Village Luxury Condos Coming to Site of Old Jefferson Theatre
Tim Sheehan | February 21, 2013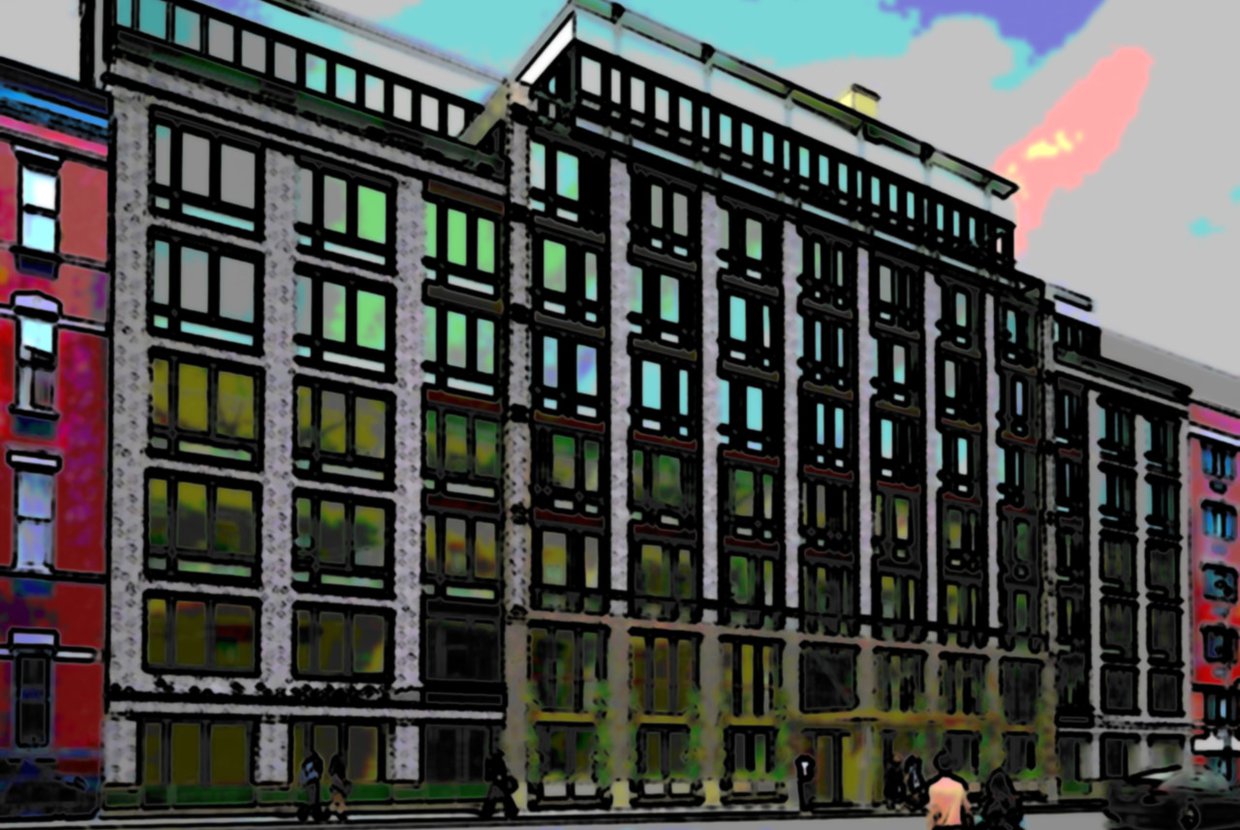 The East Village will soon be home to The Jefferson condominiums, which will offer 83 new luxury units at 211 East 13th Street. A poster outside the long vacant site is using its history as a vaudeville theatre to appeal to potential buyers, but its desirable East Village location alone is a reason to take notice to these luxury condominiums.
The eight-story Jefferson condominiums at 211 East 13th Street is slated to feature a library, fitness center, and private rooftop cabana terraces. Instead of marketing these luxury amenities, however, the promotional poster outside the construction site states, "You can now live on a site once inhabited by W.C. Fields, Mae West, The Marx Brothers, Burns & Allen, Milton Berle, and Jack Benny!"
The new condominium building is being built upon the site of the former Jefferson Theatre, which opened its doors in 1913. By the time the former B.F. Keith vaudeville theater closed its doors in 1977, it was operating as an adult-film theater, though these less flattering details are left out of the building's marketing plan. The building was demolished in 2000, and the lot remained empty until construction began on the new Jefferson condominiums.
The poster also lists a website for The Jefferson, which informs potential buyers that their sales office will open this spring and also allows guests to register for building updates via email. The Jefferson will have studio, one-, two-, and three-bedroom luxury units offering "21st Century living in the heart of Olde New York." According to Elegran real estate agent Seth Podell, "There have been very few condos to hit the East Village, and it will sell out very fast."