What's Next for New York? A Pyramid, Of Course
Janna Allen | February 08, 2013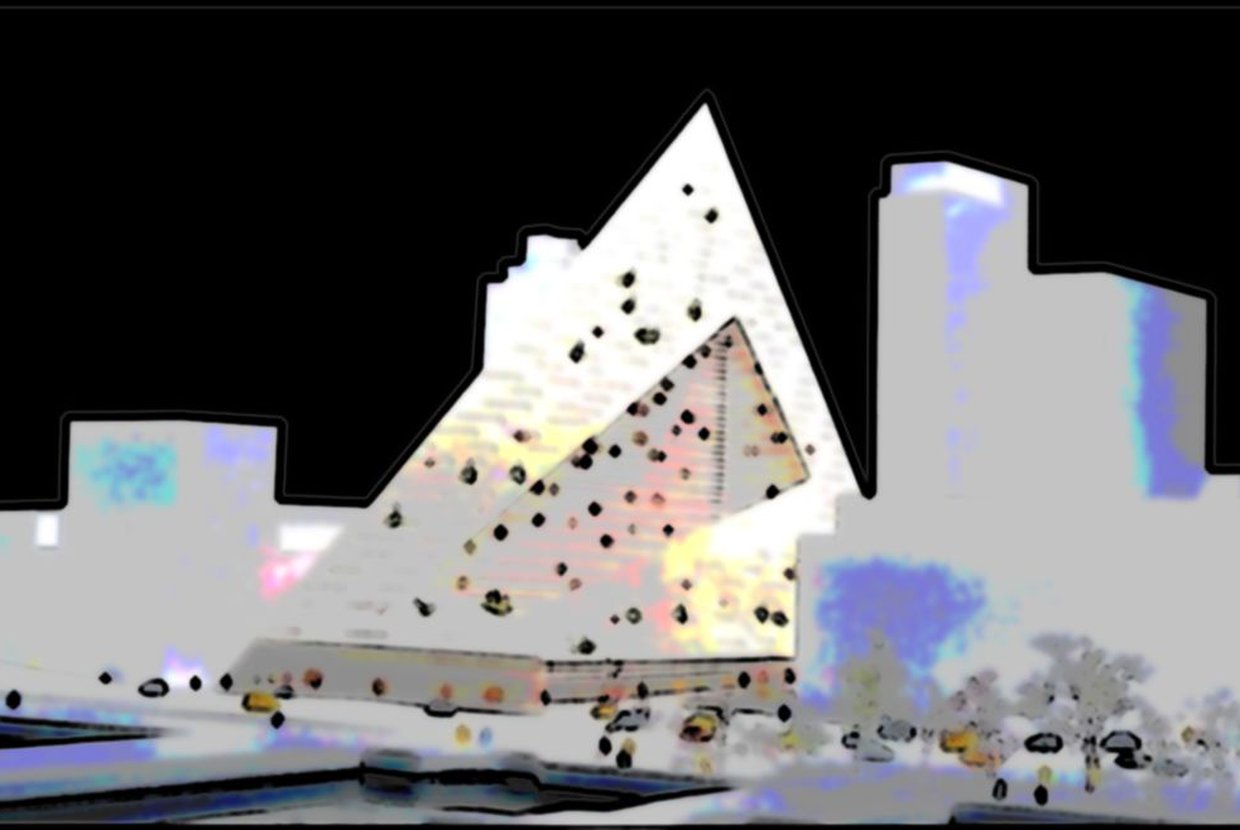 Something's going to be amiss about Midtown West's skyline. Buildings gracefully soar over the streets. They glisten in the sun's presence and twinkle aside the moon. They're awe-inspiring and easily something one will marvel at for years to come. Yet the question often arises: What's next for newly constructed buildings in New York City? Will they continue to be built in a fashion that we've grown comfortable with - tall and in a box formation? Well, formations are oftentimes broken.
A stretch of land on West 57th Street is preparing itself to become home to a site which will not only have tourists looking up in awe, but will also catch the attention of the always-in-a-rush New Yorker. (As well as the always on Twitter, Tweeter). Here, plans have been approved for the construction of a new residential building. Here, amidst one of the tallest residential buildings in the city, and the majestic Hudson River, long-time residents of New York will forget where they are momentarily, as they gaze upon New York City's very first pyramid.
A new school could of been placed here, perhaps even a new hotel, yet Douglas Durst (the owner of the land) decided on the more logical establishment - a residential building. Yet he decided to think outside of the box (literally) and with the help of the Denmark-based architectural firm, Bjarke Ingels Group (more commonly known as BIG), the idea of building a pyramid was born. It will dwell between the Hudson River and 11th avenue, sloping up to 32 stories in height. 750 units will be available, and after raging disputes, for the next 35 years, twenty percent of these units will be designated affordable housing. While specifics of what the building will have to offer are scarce, the plot is being dug up and prepared.
For years we've been wondering about the Egyptians and their production of the pyramid. In a few more years - 2015 is said to be the finish date - we'll get to wonder closer to home. Those glancing over the Hudson River will surely be doing a double-take. No, it isn't a mirage. Yes, that is a pyramid in the skyline.