35 XV Reveals Its Future Self
Janna Allen | March 21, 2013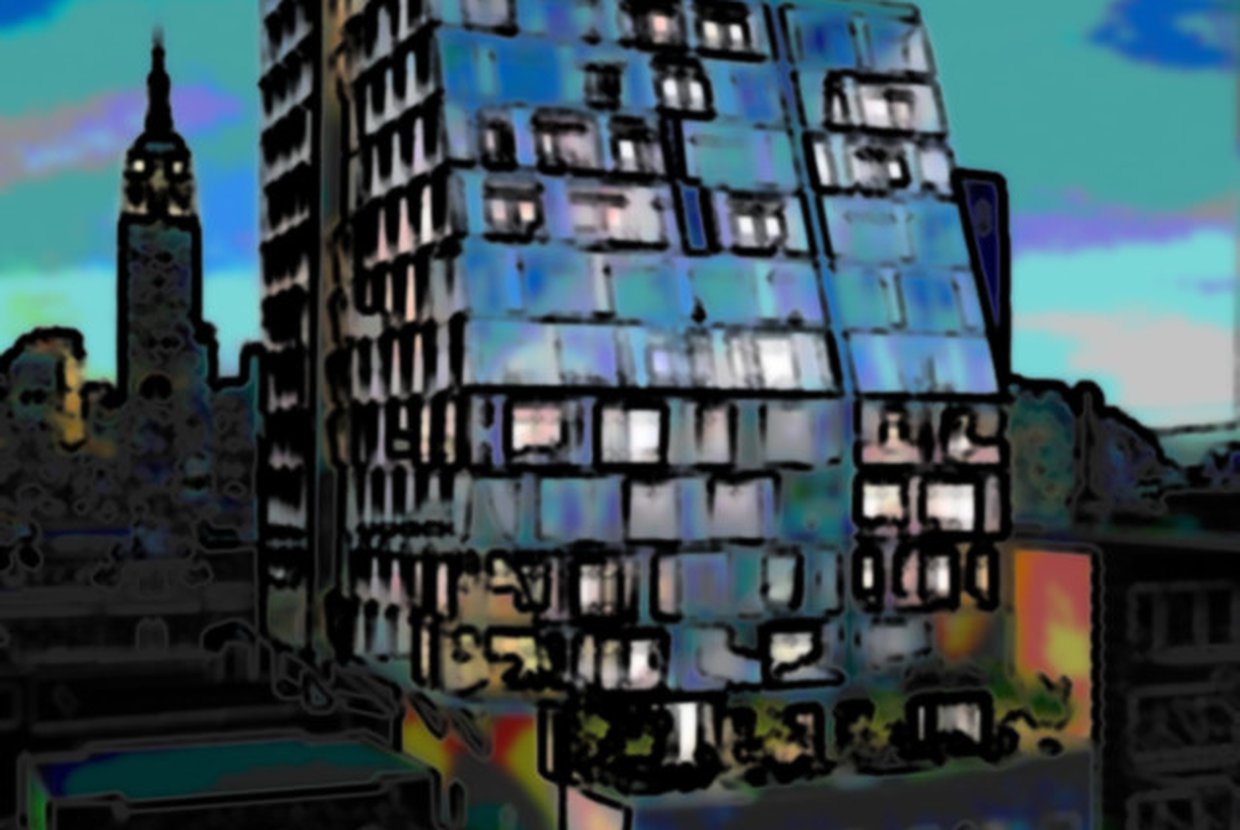 Once Xavier High School sold off its unused air rights to Alchemy Properties, the Chelsea neighborhood was unsettled. Rumors of a hotel going up within the neighborhood were being whispered on the streets back in 2008. Residents were perturbed due to thoughts of losing a quiet neighborhood in lieu of a busy hotel, and protested vehemently. Alas, 35 West 15th street was destined to become a luxury condominium building (which residents still weren't happy about) and plans were finalized in 2011. Despite simmering anger from residents, construction has commenced, a name of 35 XV has been given, and an official site has been launched portraying sparkling renderings.
35 XV is going to rise up to 299 feet. An oddity for
the Chelsea neighborhood
, with its historic, chic buildings and quaint shops. Renderings show the
FX FOWLE-designed building
to be decorated in glass as it gracefully rises at an angle. The residential quarters begin on the 8th floor, being as an expansion of the Xavier High School will take over the building's lower levels. A lounge on the 7th floor will separate the school from the luxury apartments, offering residents direct access to the 75-square foot terrace.
The building will offer one-to-four bedroom apartments, with prices ranging from $1.5 million to $9.95 million. Apartments are being said to boast 10 feet-high ceilings, all of which appear to be very tastefully designed--Alchemy has enlisted the ever stylish
Benjamin Noriega-Ortiz
for interior decorating. Automated shades will accompany floor-to-ceiling windows within the spacious apartments. Building amenities for 35 XV are seemingly basic, with a playroom, wine-room, health and fitness center, and a mailroom being listed.
Out of the 55 luxury residential apartments, contracts have been signed for 14 of them already. Of these 14 (according to Curbed) a three-bedroom apartment on the 24th floor has been sold for $8.95 million. Controversy aside, the glass facade of 35 XV will be glistening in the Chelsea neighborhood's skyline by 2014.