A Chat with Elegran's Seth Podell
Thomas Faddegon | March 01, 2013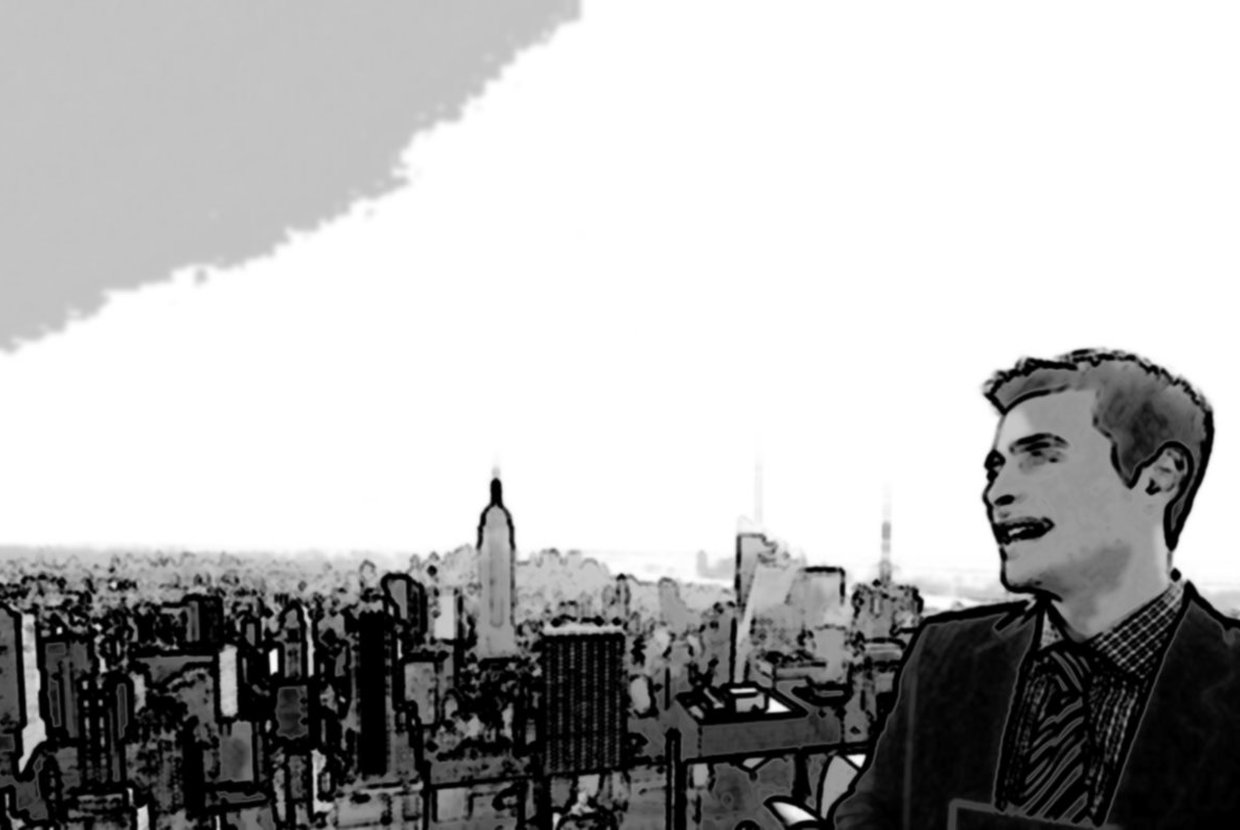 We sat down with Elegran salesperson Seth Podell on Wednesday to hear his thoughts on real estate and the current Manhattan market. At the time, he was particularly interested in The Jefferson, located at 211 E 13th St., a new development going up across the street from his apartment in East Greenwich Village.
What initially attracted you to real estate? How did you get started at Elegran?
My initial interest in real estate came from my general fascination with economics. I was always intrigued by the real estate market and how it is affected both on a local, national and global level. I did an MBA overseas in London and finished my thesis living in Southeast Asia around 2009. It was a very interesting time to be engaging with the field. The market had virtually collapsed and Lehman was finished. U.S. construction had stalled because banks weren't financing and developers couldn't build, but in China, there were buildings going up almost overnight. I got started at Elegran because I figured if I could work in this exciting field while helping people make one of the biggest financial transaction of their lives, it would be a great job to have.
What is your favorite neighborhood in NYC?
From a real estate perspective, I think the Upper West Side is especially fascinating. If we're going by personal preference, I have to admit I'm a little biased. I live in East Greenwich Village, and it's undoubtedly my favorite neighborhood. It's a really interesting area in terms of where it has come from. Watching that area change from an immigrant neighborhood to a trendy hotspot while maintaining that original feel has been amazing to see. Because of the diverse ethnic influence, it has some of the best restaurants in all of Manhattan. It used to be known as the place to find a good dive bar (and it still is) but now you can also find some of the best cocktail lounges in the city. Booker and Dax on my street was recently rated #1 in all of Manhattan, and its sister-restaurant Momofuku Ssamm Bar—which happens to be one of my favorite restaurants—has constantly been voted in the top 50 restaurants in the world since it opened. There are also a number of new buildings going up in the area, so there's plenty of opportunities to land a place. The Jefferson looks like its going to be a great new addition to the neighborhood, and I have a feeling it's going to sell extremely fast.
What do you love about living in NYC?
Looking at all the different architecture never gets old. I went to school in London and loved the buildings there. There's a big contrast between the pre and post WWII buildings due to the devastation it suffered. Large cities are often known for their architecture, and I feel that New York gets overlooked sometimes. That's one of the favorite parts of my job, whether I'm selling an apartment or helping a client buy is appreciating the building itself. In today's market, everything is going so fast because there's so little inventory, so some clients don't even have a chance to look at the actual building. That's where having an appreciation for architecture and design really allows me to help my clients. One stunning piece of architecture is the upcoming condo 56 Leonard. 56 Leonard Street is going to be a true landmark in employing asymmetrical design with whimsical irregularities it will truly stand out. Designed by Swiss architects Herzog & De Meuron, it's going to become an icon of Tribeca. Even though it's 60 stories with approximately 145 apartments, every floor plan is going to unique and each apartment will truly be a home in the downtown skyline.
What are some other new developments you are interested in?
In the last year and a half, we have had such an inventory shortage that there is an incredible amount of pent-up demand from both international and domestic buyers for New Construction. In the next year we have some great projects coming to the market. 56 Leonard and 11 North Moore are particularly interesting projects to come to the Tribeca market. 150 Charles Street in the West Village is a spectacular new construction project boasting unobstructed river views and unparalleled finishes. Once completed, 150 Charles Street will be unrivalled in the West Village as no other building of this scale can be repeated due to zoning restrictions. Whereas 15 Central Park West set the standard for Columbus Circle and One57 set the bar for the 57th Street corridor, this development will do the same in a very low-key fashion for the West Village. I consider this the more hip version of 15 Central Park West. In addition Gramercy and the East Greenwich Village area have some upcoming projects coming to the market such 160 E 22nd, 404 Park Ave S (HUYS), and 211 East 13th Street (The Jefferson). 211 E 13th is my favorite new project, and not just because I live across the street. There have been very few new construction condos in the East Village and in Greenwich; I believe it will sell extremely fast. The Marketing Director's approach has already been fantastic: witty posters outside state "everything works," as the East Village has a bad reputation for shoddy utilities. In the end, I think what people will really love about the Jefferson Condo is the neighborhood.
Do you feel that growing up in the area sets you apart from other brokers?
I think what a lot of people overlook, or maybe don't have time to learn given the fast pace of the market, is the historic background of different communities. For example, I had an uncle who bought a loft in Tribeca 35 years ago. Tribeca was not a destination or neighborhood by any means, but he was an artist so he needed a place to display his art. No one wanted to go there, and it felt quite dangerous at times. If you told someone that nowadays, they probably wouldn't believe it because Tribeca has been the hot neighborhood for the last fifteen years, attracting numerous celebrities, wall-street businessmen, and families. Seeing these areas develop has been fascinating to say the least. What separates me from other brokers is my ability to see beyond the next quarter or the next year. This is a long-term investment for a lot of my clients, and it's easy to get caught up in what's happening in the short term, but the reality is that seeing these longer term trends is where I'm going to be most valuable to my clients.
If you had to give one piece of advice to any potential buyers or renters looking at property in Manhattan, what would it be?
If you see something you like, grab it! That's just the way the market is right now. This is especially true for rentals. That's consistently been an element of the rental market in Manhattan since vacancy has been around 1%, but now it applies to buying as well. I remember a client of mine who bought an apartment a couple months back. The very first day of the open house, there were over fifty individual clients there. As you might have guessed, a vicious bidding war ensued. And this isn't just my story, it's happening all over the city. That's simply the type of the demand that's out there. If you see a new building like 211 East 13th Street, pounce on it. With everyone purchasing new construction buildings off of the floor plans alone, don't wait is the best advice I can give.
You have quite the extensive background in sports. How do you feel that background affects your approach to real estate?
In the Manhattan market, it's very good to be aggressive. When you play sports, the top athletes are always practicing and honing their craft. And once you get on the field, you always have to have an aggressive mindset, whether you are a forward or a defender. This can be very important in real estate, and in particular, the Manhattan market. I take pride in being able to get the best price in the negotiation process for my clients, and it helps to have an assertive approach.
In your mind, what sets Elegran apart from other Real Estate companies?
Our most distinguishing feature would have to be how we interact with our clients. The first part of Elegran's name stands for "Elevate," which captures the way we raise the standard of what clients can expect from a broker. Our size allows us to have a different approach than a lot of the larger companies. Simply put, we are more focused on the client. Our work speaks for itself in terms of being there for the client from the initial inquiry to the final signature. It's not a one-time deal for us, and we don't see the client only in terms of a potential sale. I love working with repeat clients, but I also enjoy assisting first-time homebuyers because I know it's one of the biggest transactions of their life. As a company, and it's something I'm proud to specialize in, Elegran knows the preconstruction market extremely well. We help clients get in predevelopment and we know about projects before they're actually launched. Name a neighborhood, and we know of any pre-construction projects coming up in the next year. All of our agents are very knowledgeable in this area. With the low inventory and high demand of today's market, we have to make sure our clients are aware of the market.
We've had a fast start to 2013, and with all the new developments on the horizon, we here at Elegran are excited to help our clients navigate this difficult market and find their next home.
For more information on upcoming New Construction projects please contact Seth Podell at Seth@elegran.com (973-489-8998).
All material herein is intended for information purposes only and has been compiled from sources and/or third parties outside of Elegran LLC. Though information is believed to be correct and presently reliable, the information is subject to errors, omissions, modification and/or withdrawal without notice. This is not an offer to sell condominium units. Elegran LLC has not been chosen by the Sponsor to market the condominium units, nor does Elegran LLC make any attempt to do so. A prospective purchaser should refer to the complete set of documents provided by Sponsor and should seek legal advice in connection with their purchase.