Christine Quinn's Housing Policy Draws Ire from Bill De Blasio
Aby Thomas | March 12, 2013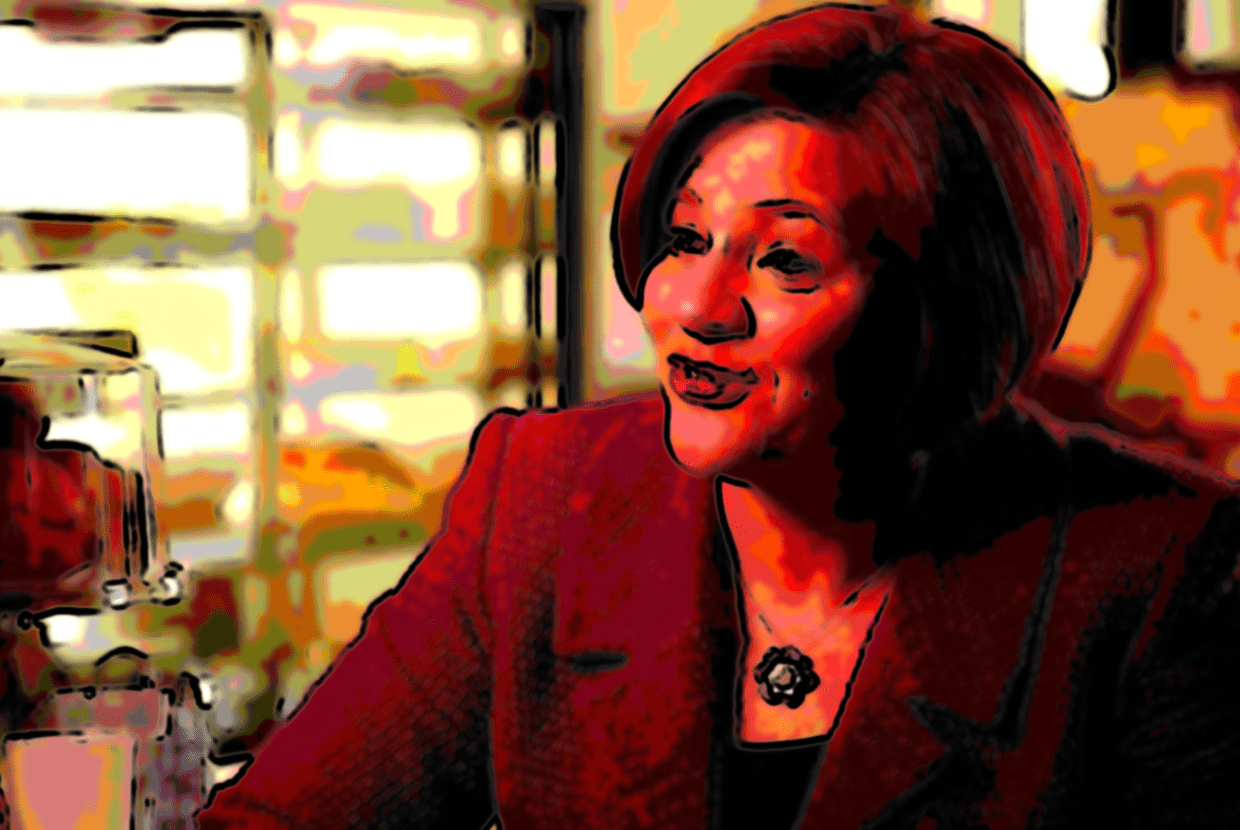 On Sunday, New York City Council Speaker Christine Quinn officially announced her bid to become the city's next mayor, heralding the start of a campaign, which, if successful, will have Quinn become the first female and the first openly gay mayor of the City of New York.
Quinn, who is currently being portrayed as the frontrunner in the mayoral race, will be competing against the likes of Public Advocate Bill De Blasio, Comptroller John Liu, former MTA chairman Joe Lhota and millionaire business John Catsimatidis to take over Mike Bloomberg's seat once his term ends in November.
Her rivals have therefore wasted no time in taking Quinn to task on many of her policies and promises to the electorate—criticism of her thoughts on how to solve New York City's affordability crisis has been especially severe.
In her last State of the City address, Quinn vowed to create 40,000 new apartments for the middle-class, whose affordability would be maintained by granting building owners lucrative tax subsidies in exchange for them charging lower rents for their units—a plan that De Blasio has called as being nothing more than a "giveaway to powerful real estate interests."
But De Blasio wasn't very forthcoming when it came to giving a plausible alternative to Quinn's plans—a report in The New York Observer quoted De Blasio as saying that he would use the city's own resources to build these affordable housing units.
Given that he didn't make a mention of where he would secure this funding from, De Blasio's proposal seems unlikely to find much support—after all, there is already a lot of concern over New York City's increasing debt load, and De Blasio's proposal seems certain to increase the city's debt burden.
Under these circumstances, Quinn's plans seem much more sensible—besides sparing the city from increased financial strain, the extension of the 421-a program would promote the creation of not just affordable apartments, but market-rate luxury apartments as well, for which there is currently a huge demand in the market.
The skewed supply-demand equation for real estate in the city is something that could also be bettered with Quinn's proposal—increasing the city's inventory levels could also possible help bring down the prices of apartments from the outrageously high values people have become accustomed to seeing in the past few months.
So, while Quinn's proposal to solve the affordability crisis would certainly have developers cashing in on this exciting time in the real estate sector, one should be wary of dismissing the whole thing off as a "giveaway," since it most definitely does seem that the middle class would also be winning in this trade-off.
"I'm about keeping New York City a place for the middle class to live and grow," Quinn said, in the video with which she launched her mayoral campaign. "I'm not about talking, and finger-pointing and complaining—I'm about getting things done."
Given De Blasio's comments on her housing policy, that last statement of Quinn seems to have been directed right at him—we now look forward to seeing how De Blasio responds to that.