Designing a Home at 15 Central Park West
Aby Thomas | March 06, 2013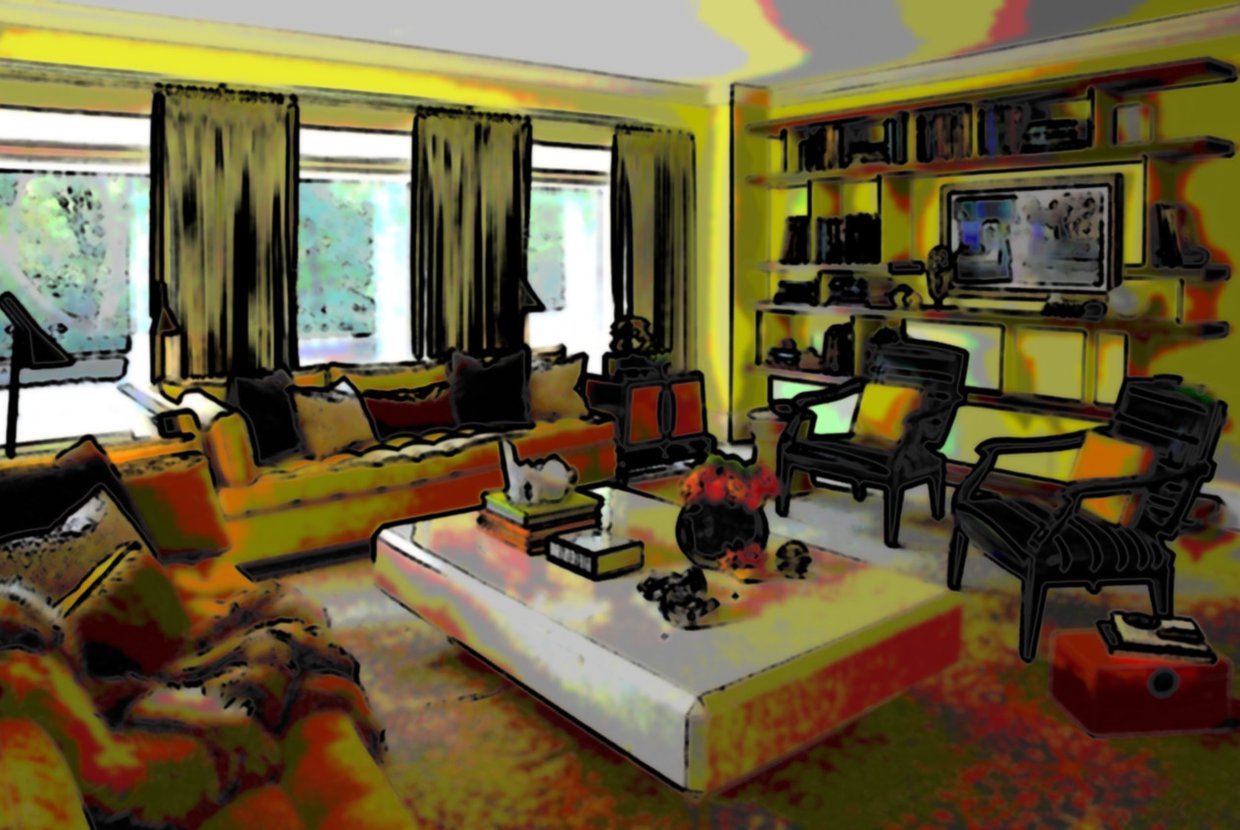 Designing a home is almost always an arduous task, but when the home in question is a 3,600 square-foot, five-bedroom luxury residence at 15 Central Park West, one also needs to make sure that the decor of the apartment befits the opulence, grandeur and glamor that has now become associated with that Upper West Side address.
So, when John Willey, of Willey Design LLC, was entrusted with the task of designing such a residence, it's safe to say that he had a daunting challenge in front of him. Adding to the complexity of the job was the fact that he was designing this home as a pied-à-terre for a European family with children. So while the design had to be sophisticated and beautiful, it also needed to be practical for the family's needs.
But if Willey did feel any trepidation about designing this grand residence, there is certainly no trace of that to be seen in the completed format of the home. Be it the bright, welcoming colors on the walls, or the lovely vintage furniture seen in many of the rooms, it's certainly safe to say that everything in the apartment is a glorious example of interior design done right.
Getting to this design started with Willey doing what he does with every one of his clients: a meeting where he listens to the client's vision of their residence. "Once we get an idea on their style, then we start to present things that we think they would be really attracted to," Willey said. "Then, it's pretty much a collaboration with that client's tastes, and with the solutions that we can bring to the table."
In the case of the 15 Central Park West residence, the brief was to create a home that would be practical for the family's purposes, but at the same time, the clients didn't want all the rooms to look like kids rooms. The decor had to be neat, elegant and in gender-neutral colors, so that if they had guests stay over at their place, they shouldn't feel like they were camping in a child's room.
"They wanted a departure from European traditions, and wanted it to be very modern, with a youthfulness to it," Willey recalled. Using the styles they had employed in their other home as a basic template, Willey got to work on crafting the home, decorating it using a colorful palette that included bright shades of green and popsicle orange alongside cream unifiers and black trims.
And to say Willey's decor decisions have worked for the residence would be an understatement. While the colors and the furniture may be the first things that leap to the eye, Willey has placed a variety of embellishments all around the home, all of which have their own specific function—some of them are purely aesthetic, while others help in expanding the living areas.
For instance, Willey opened up the living and dining rooms, so as to create a single, flowing open living space. Note the faceted mirror screen that holds center stage there, complementing both the sprawling space of the home and its magnificent views of Central Park. Also worth checking out are the stunning mercury glass globes in the rooms, hand-blown and brought all the way from France.
Besides the decorative elements, Willey also changed many features of the original apartment. The gallery was divided into two portions, and its wood floors were replaced with gray limestone mosaic. In the bedrooms, some walk-in closets were removed to create reading spaces. "We did a ton of electrical wiring too," Willey said. "We motorized everything in the house as well."
The transformation of the 15 Central Park West apartment took nearly 18 months, and when Willey showed the finished home to the clients, they were "thrilled" with what they saw. While Willey was in touch with them for every design decision made for the home, he says it was still great to watch them walk through the door and still be bowled over by what they saw.
"They walked in, and they were, like, 'Wow! I can't believe what you did!'" Willey remembered.
Willey is currently working on combining two townhouses on the Upper West Side to create a 11,000 square-foot residence for family of six, and given the results he showcased with 15 Central Park West, we can't wait to see how this residence looks after he works his magic on it. But when asked if there was a dream address in the city he'd like to design for, Willey was ready with his reply.
"Well, when One57 is done, I'd love to do the penthouse on the upper floor!" he admitted, laughing.
Here's hoping Willey gets his dream fulfilled—the $90+ million penthouse would do well with his brand of design aesthetic!
To see more of John Willey's work, check out his company's website, Willey Design.
All pictures courtesy John Willey and Willey Design.