New Renderings for Domino Site Development Revealed
Aby Thomas | March 04, 2013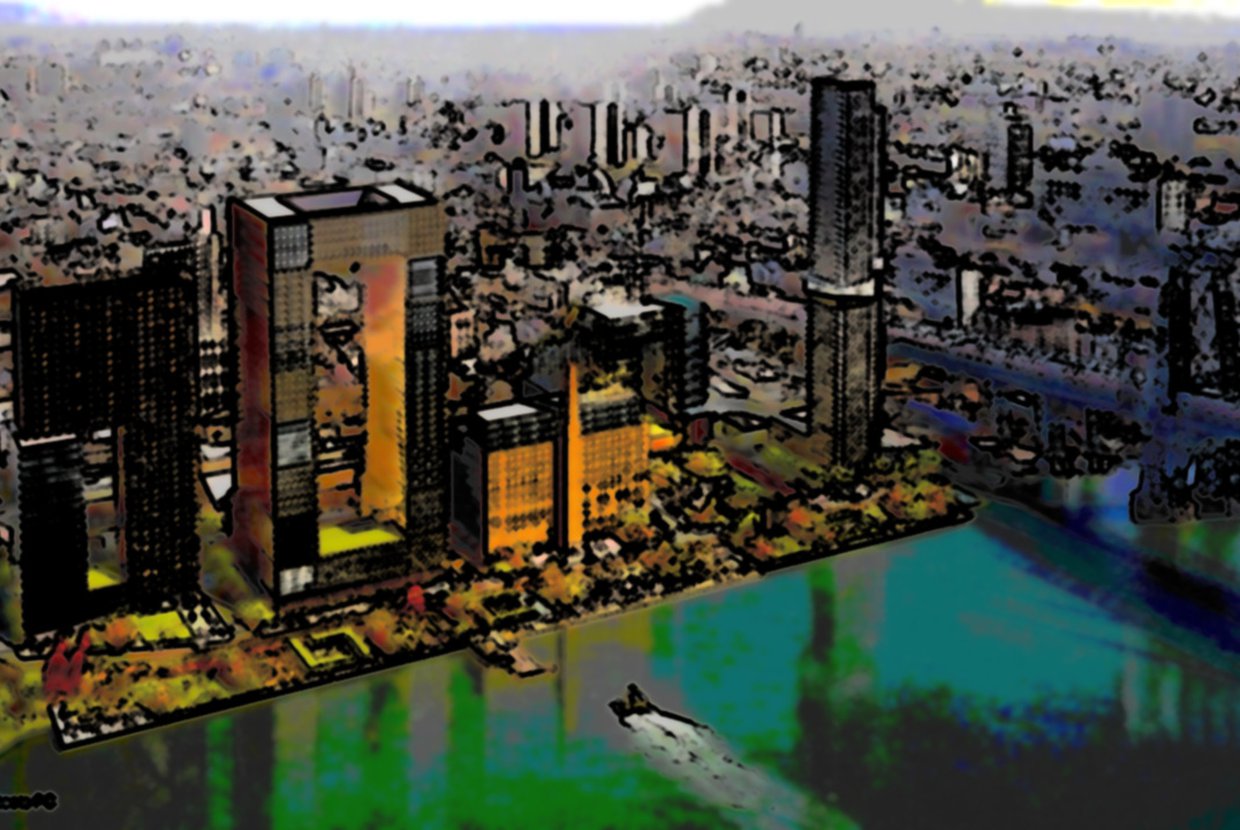 Move over, Manhattan. It's Brooklyn's time to shine.
The Domino Sugar Factory site in Williamsburg has been under much scrutiny ever since Two Trees bought the site last year for $185 million, with the company aiming to bring four new residential towers into the area. After their initial plans for the waterfront site failed to draw any good press, Two Trees enlisted the help of SHoP Architects to re-imagine the Brooklyn development, while staying true to the original aim of bringing 2,200 apartments into the area.
And SHoP seems to have delivered on that front—the new renderings for the site showcase taller, fancier residential buildings on the waterfront, while also including 60 per cent more open space, two office buildings and a number of great community amenities. In these new plans, the original (and iconic) Domino refinery building will be renovated, and it will stand alongside the newer, sleeker towers on the waterfront, of which one looks like a huge, square, glassy donut.
While the buildings are by themselves awe-inspiring, it seems like it is the addition of open space that has made the new Domino renderings so much more desirable than its previous iteration. The proposed waterfront park, which will be spread over 5.25 acres, looks especially inviting, with Vishaan Chakrabarti, SHoP's principal architect, envisioning the quarter-mile long park to become "Williamsburg's version of the High Line."
Two Trees hopes to break ground on the site next year, starting with a 600-unit rental apartment building that will have asking rents split 50/50 between market and affordable rates. Although they haven't fixed a schedule for the construction of the rest of the buildings, the entire development is expected to take at least 10 years to reach completion. But given its magnificent design and its $1.5 billion price tag, the Domino site redevelopment definitely seems worth the wait.