New Tower on the Horizon: 432 Park Avenue is on the Market
Aby Thomas | March 21, 2013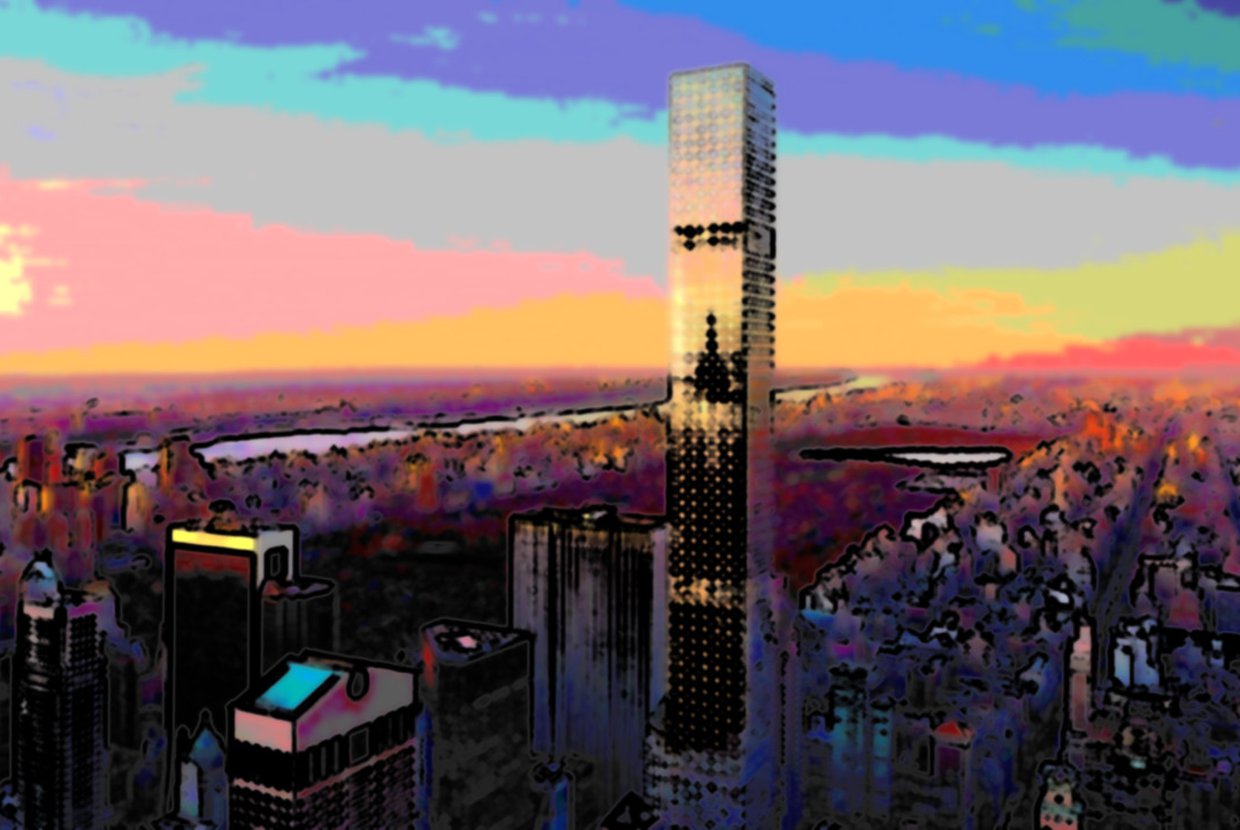 Image Courtesy of DBOX for CIM Group & Macklowe Properties
Move over, One57: 432 Park Avenue is taking over the title of the tallest residential building in New York City.
At 1,396 feet, the new Rafael Vinoly-designed tower in Midtown Manhattan will be easily trumping the 1,004-foot One57 in terms of building height. And if the buzz surrounding the new skyscraper is any indication, 432 Park Avenue could soon be commanding prices that will rival the eye-popping amounts that were asked for the condominium apartments at One57.
In terms of design, 432 Park Avenue has a relatively simple architecture, if one is to compare it with the fancier styles used for other new buildings in the city, like 56 Leonard in Tribeca. But concerns over design will certainly fade away when one is able to live on top of the world—literally. After all, that is one feature only 432 Park Avenue can provide—at least until the next tall tower comes to take its place.
According to a report in The Wall Street Journal, 432 Park Avenue has a total asking price of $2.7 billion for its 126 units, which is the highest total asking price ever for a Manhattan condominium. But if you think the high prices are keeping the buyers away, think again—a third of this building's units are already under contract, even though the building is to be completed only in 2015.
While the residences at 432 Park Avenue can be expected to be as fantastic as the views one will be able to see from them, the 30,000 square-foot amenity space they are building promises to be a scene-stealer as well—these amenities a private restaurant, a fitness center, a spa, a performance venue and private elevator landings for each of the apartments in the building.
For those interested in keeping an eye on 432 Park Avenue as it soars into the sky, the developers of the project, CIM Group and Harry Macklowe, have put together a website where one can see a live cam of the building's construction. This is going to be the tallest building not just in New York City, but in the whole of the Western hemisphere—so by watching its progress, you'll be seeing history in the making.