Over The Hill: The Pan Am Building Turns 50
Janna Allen | March 12, 2013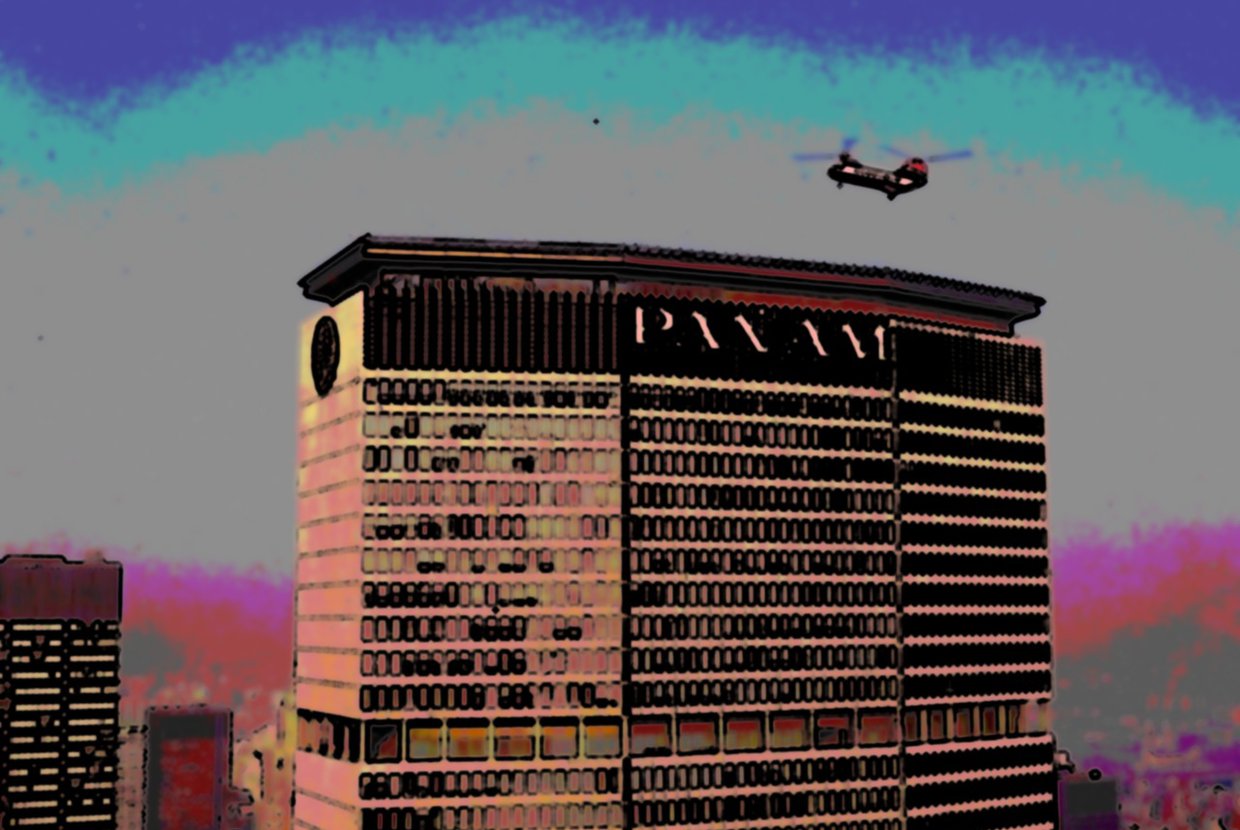 We know it today as the MetLife building. If we rewind fifty years back, however, we'll find it being called the Pan Am building instead. Located on 200 Park Avenue, the 57-story tower was constructed atop the Grand Central Terminal. Construction of the building began back in 1958, was completed in 1962, and was opened to the public on March 7th, in 1963. Although difficult to miss, a fifteen foot-tall sign was added to the top of the building as an indicator of Pan Am's presence within.
Stretching from East 43rd Street to East 45th Street, the Pan Am building has gotten somewhat negative reviews from New Yorkers. Not only is it tall--it reaches heights of just over 800 feet--but it also boasts a square footage of over 3 million, and is oddly octagonally shaped. Currently, it has a reputation of blocking views of Park Avenue and shrouding neighboring Midtown East buildings in shadows. However, back in its day it was celebrated as the largest commercial office space in the world.
It's original name is derived from it's previous owner--Pan American Airways. The vintage airline originally set up shop within the building in 1963, and claimed 15 floors for their headquarters. They also claimed the rooftop, and crowned it with a helicopter pad where helicopter service offered a short transport from the Pan Am offices to John F. Kennedy airport.
Pan Am's 15 floors stretch had dwindled to a mere four floors, and shortly afterwards, in 1981, they left the building completely. The Metropolitan Life Insurance Company purchased the building for $400 million, and set up shop within. However, a decade passed with onlookers still under the assumption that the Pan Am headquarters were still inside. It wasn't until 1992 when the announcement of the removal of the large Pan Am sign was given. An equally large 'MetLife' sign now adorns the top of the building which remains one of the 50 tallest buildings in the United States.
Although views of Park Avenue are blocked by it's presence, the Pan Am building has remained as part of New York City for half a century.