Spring is here; Sandy Recovery Continues
Angela Richardson | March 27, 2013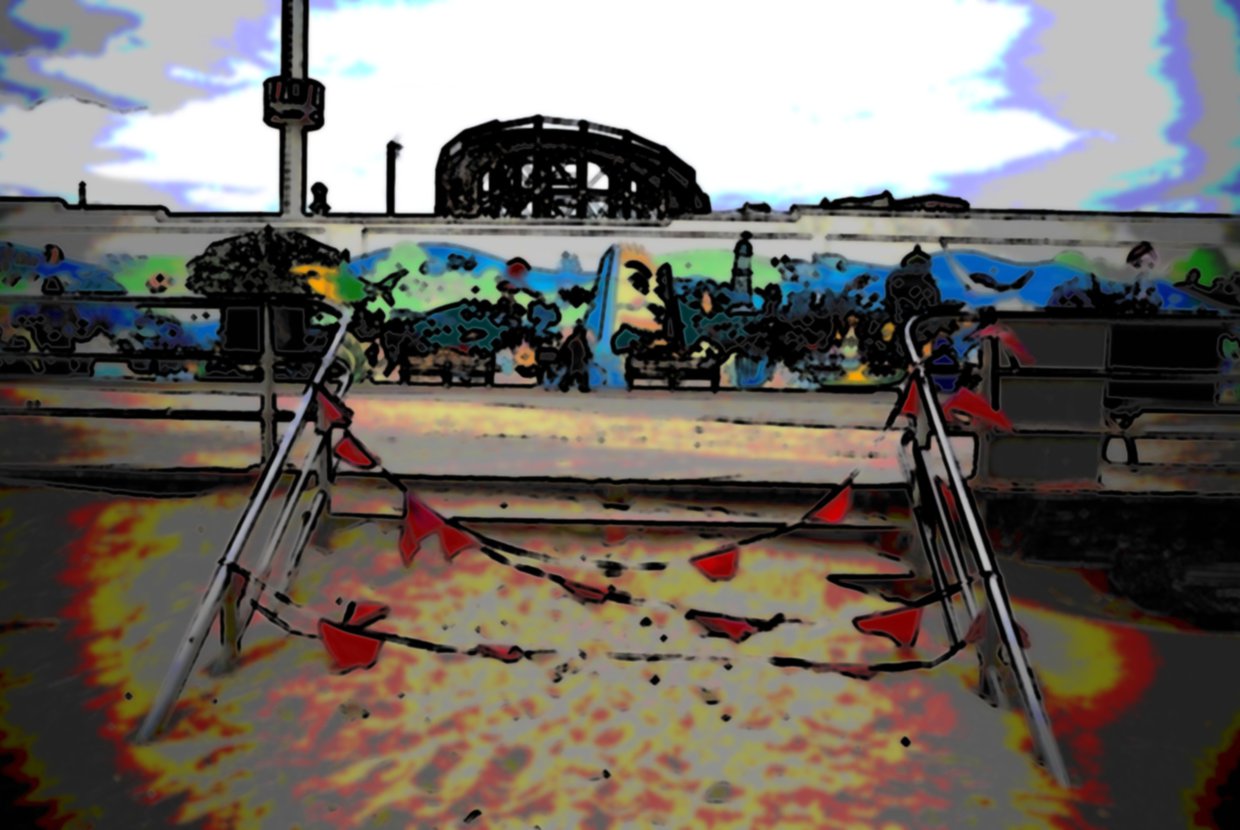 New Yorkers are packing away their winter coats and boots for a lighter wardrobe as we enter our first full week of spring. Faces are adorned with sunglasses on the subway as the sun beams perspective rays for a hopeful spring and summer season. Walking around NYC it's hard to believe that five months ago, this same city suffered devastating damage from Hurricane Sandy. Areas like the Lower East Side lost power for days, TriBeCa was severely flooded and MTA service was suspended. While things are looking better for the city of due to acts of kindness from New Yorkers and relief efforts alike, working together to restore neighborhoods that are still affected by Sandy's impact.

Pier 40 is the largest pier in Hudson River Park, which is prolonging the recovery already in process. The deteriorating pier, which is the home of many athletic events that occur along the West side of Manhattan, such as Pier40Baseball, is in jeopardy of closing down within the next five years. Supporting the park is costing more than the revenue the park brings in. Damages due to flooding from Hurricane Sandy have cost a reported $10 million and an estimated cost of $100 million will be needed to rebuild the pier. So what will become of the historic Pier 40 after renovations? Pier 40 Champions, an initiative of the seven youth sports groups in Lower Manhattan, introduced a plan that consists of two 22-story apartment buildings; one would become a luxury condominium residence while the other building is set to use 20% of its units for moderate-income families. However, some residents aren't so thrilled with the speculated plans. Families are worried that their children will no longer have a park for their kids to enjoy, by replacing it with another luxury residence.

Further South, progress on Battery Park City Fields is moving steadily forward to repair hurricane-related damages. Monday began the installation of AstroTurf on the impaired fields. Spokesman of the Battery Park City Authority, Matthew Monahan, stated in the Tribeca Tribune that the fields might not be ready for the use until April. "Seeing the green turf is a major milestone, but it shouldn't be confused with, we're getting ready to play," Monahan explained.

Sandy's impact was not limited only to the island of Manhattan. Neighborhoods surrounded by bodies of water such as Coney Island suffered immensely and may take years to recover. The New York Aquarium, located in Coney Island is set to partially reopen in Spring after Sandy's power impacted the water supply of the aquarium, tainting water tanks with oily and debris-ridden water in addition to suffering a devastating power outage. Animals were almost sent away to safer environments due to hazardous conditions. It has been reported, five months after Sandy that about 80% of the aquarium's collection remains undamaged, and an expansion remain underway.

Last week, a half marathon and accompanying street fair contributed to the long-term recovery of South Street Seaport. Several of local businesses were left with next to nothing after the hurricane. The street fair aimed to help rebuild local businesses by providing samples from the numerous shops in the area. Roadrunners event and technical coordinator, Peter Ciaccia, expressed concerns about the street fair establishing revenue for a weekend, not just one day. A sentiment local businesses are sure to share.

While the vast majority of the city has recovered from Sandy's impact, the resulting damage left by Hurricane Sandy is still substantial in some areas of the city. Local businesses are struggling to recover and bring in revenue for needed repairs. If you're interested in volunteering or donating to local New York relief efforts click here for more info.