A West Village Home for Tom Brady and Gisele Bundchen
Aby Thomas | April 08, 2013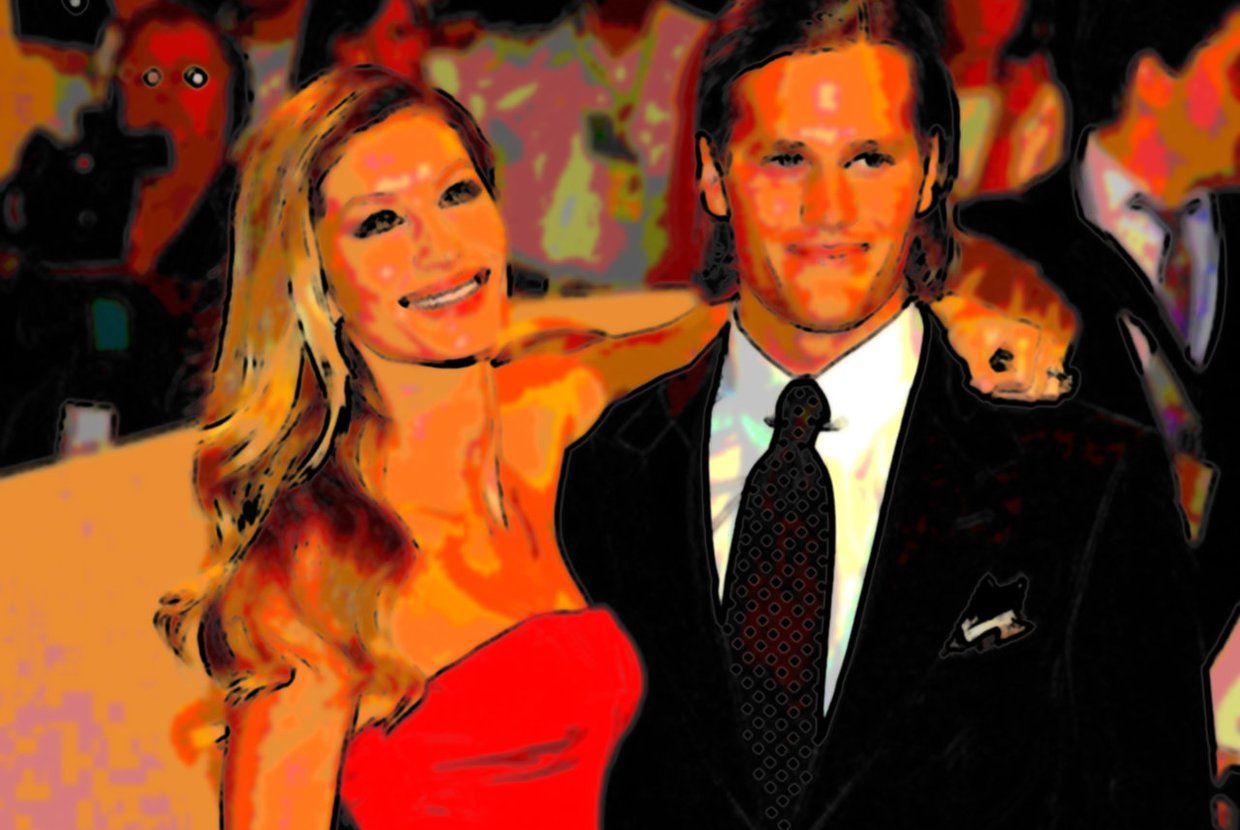 He's a New England Patriot who has twice won the NFL Most Valuable Player award, and she's a supermodel beauty who has an estimated net worth of $250 million. Together, Tom Brady and Gisele Bundchen make one very lovely married couple, and they are now raising a family with their children, three-year-old Benjamin and four-month-old Vivian. The New York Post reports that this very hot celebrity couple is now looking for a new home in the West Village, and given that we had tried helping out Lady Gaga with her apartment hunt, we think it's only fair that we find some good home choices for the Brady-Bundchen bunch as well.
#1: SUPERIOR INK | 400 WEST 12TH STREET
Here is one West Village address that's been in the news for all the right reasons: everything about Superior Ink has been making waves in the Manhattan real estate market. Now, while the condominium tower here has been sold out, there is a townhouse available at 68 Bethune Street that could be just perfect for Brady, Bundchen and their kids. This place offers over 4,800 square feet of living space to be enjoyed by the celebrity couple, and the kids will also have a field day with more than 1,600 square feet of private outdoor space to themselves.
#2: 165 CHARLES STREET
While its striking, glassy façade is probably the first thing one would notice about 165 Charles Street, this 16-story building also offers luxury apartments that are just as modern and beautiful as its exterior. There are just two apartments on each floor, thereby making sure that Brady, Bundchen and their children have plenty of space in the home they choose for themselves. Designed by starchitect Richard Meier, the homes at 165 Charles Street are simply exquisite, and residents get to enjoy a number of luxury amenities, including an infinity-edge pool and a private wine cellar.
#3: 150 CHARLES STREET
For a building that has been on the market only since February, 150 Charles Street has been doing especially well for itself—nearly half of the building's 91 condos have already been sold. But in case the condominium apartments available here aren't to Brady and Bundchen's liking, they could also take a look at the ten sprawling townhouses being offered here. For a building that's been called "the downtown alternative to 15 Central Park West," 150 Charles Street seems like it could be the perfect luxury residence for a star couple like Brady and Bundchen.
While we certainly hope that the above list comes in handy for Brady and Bundchen, we'd also like to offer our services to help them out with their hunt for a home in the city. So, Tom and Gisele: if you need help finding a great new home, remember, we are only a call or email away!