Curtains Up At 10 Madison Square West
Janna Allen | April 12, 2013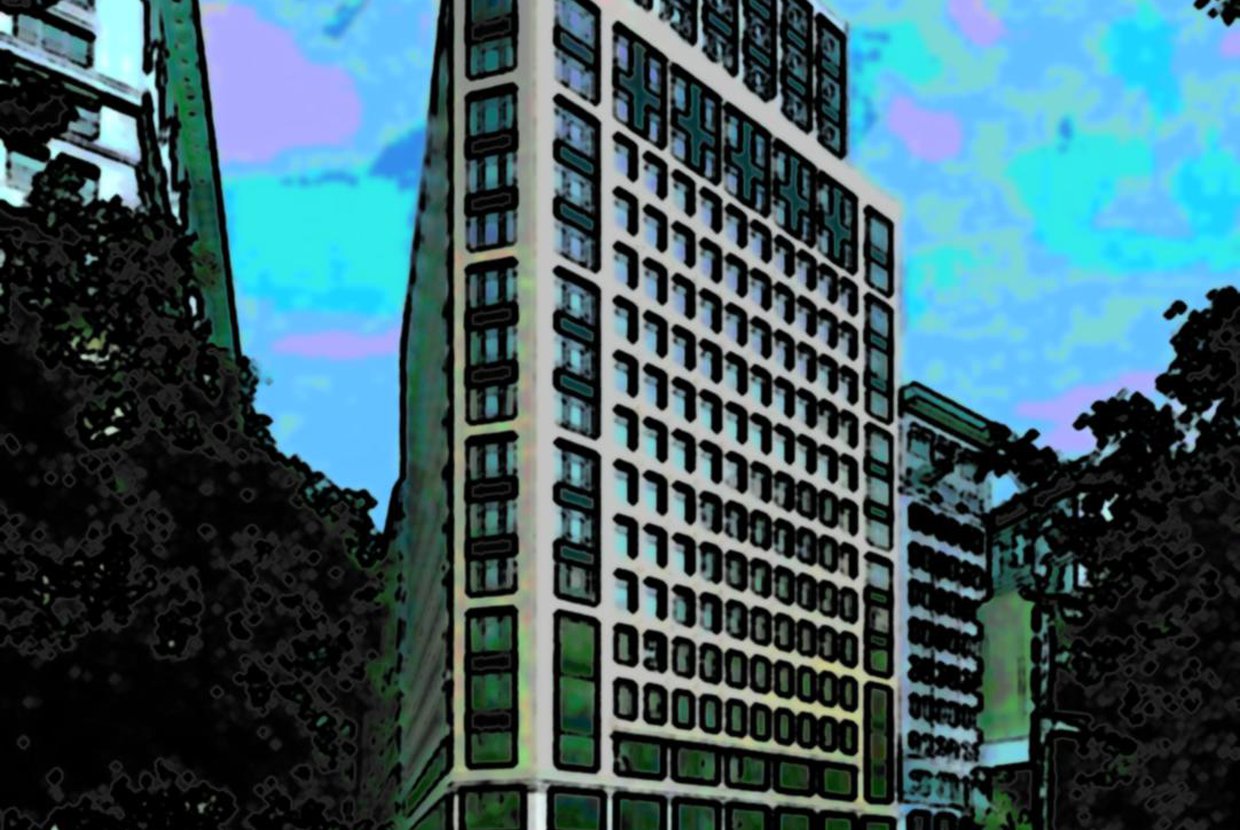 Following a series of unmet conversion dreams and a $136.8 million lawsuit, 10 Madison Square West in the Flatiron District, is finally on the road to a luxurious makeover. Previous owner of the old Toy Center, (whose physical address is 1107 Broadway), Yitzchak Tessler, had plans to crown the city's former headquarters of toy manufacturing and distribution, with 8-stories of luxury rental spaces. Tessler also boasted an addition of a bowling alley and basketball court to the premise, as well as transforming the building's footbridge into an event/party space.
Yet, because the life of a developer isn't always easy, Tessler lost hold of the building (which he purchased in 2007 for $235 million) and it's now under the wing of Steve Witkoff's The Witkoff Group and designer Alan Wanzenberg.
In 2011, Witkoff purchased the 16-story property for $191 million. Plans were drawn up for a $290 million 125-unit condominium conversion, and official renderings (above) were put up via Douglas Elliman's building information page. 10 Madison Square West's official website remains in its teaser phase, only offering a picture of a striking group of individuals enjoying a day in what seems to be Madison Square Park. It does, however give brief information of the one-to-five bedroom quarters which will be designed by Alan Wanzenberg, and a 9,000 square foot private residents club.
Architecture of the additional 6-stories which Witkoff is aiming to place atop 10 Madison Square West, will be headed by the firm Goldstein, Hill and West, who are responsible for the Upper West Side's Rushmore condominium. Amenities of the building are lacking the previous allure of a bowling alley and a basketball court, yet Douglas Elliman's description urges us to "treat [ourselves] to a rejuvenating massage in the treatment room," mentions a 60-foot pool, yoga studio, and a grand staircase in the lobby.

Not much has been said on what's to be done regarding the footbridge (pictured right) which connects the building to its sister on 200 5th Avenue (also former toy manufacturing headquarters), and the angle of the renderings leave it out-of-sight. Still, official sales are being said to launch sometime this spring, and prices should begin to pop-up around that time as well.