Jumping Through Hoops: Getting Your Dog Into a "Pet-Friendly" NYC Apartment
Thomas Faddegon | April 05, 2013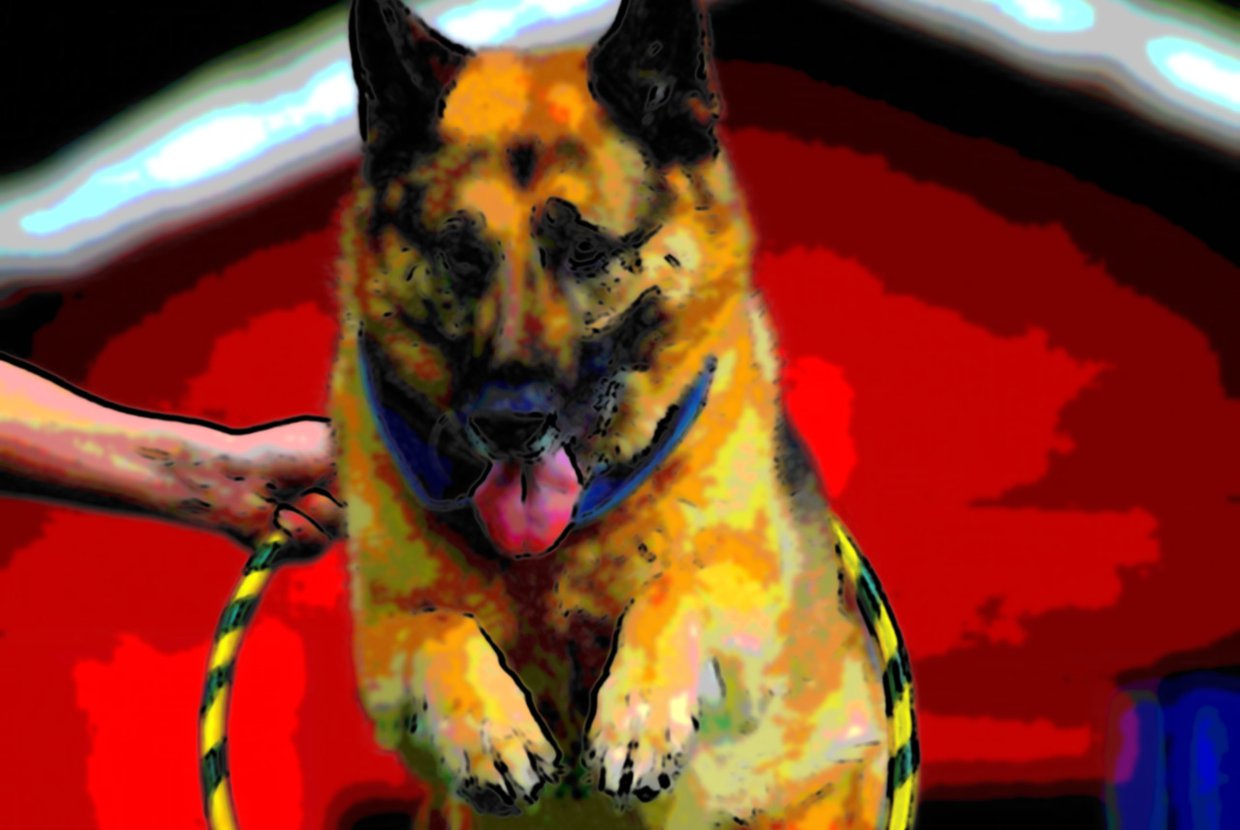 For a city with half-a-million dogs, getting one of them into an apartment or condo is hardly a straightforward process. While the situation has improved dramatically from several decades ago when finding a pet-friendly apartment was virtually impossible, dog owners still struggle to find an ideal living space that won't turn away their closest companion.

Many apartments still refuse outright to allow pets, not wanting to deal with any additional complications. Even if a building is supposedly "pet-friendly," this does not constitute a guarantee. Some condos do not allow subrenters to own pets, and others have specific restrictions regarding breed size and weight. All it takes is one bad incident with an aggressive dog for an entire building to change its policies.

The shifting real estate market has not helped dog owners either. When inventory was skyrocketing and demand was plummeting post-Lehman, desperate landlords hardly cared if you had a pet. However, since then the market has completely reversed, allowing landlords to reimplement the old standards.

At the same time, some new developments are going out of their way to attract pet owners. Barring pets from the premises can be somewhat risky financially, and a "no pets allowed" clause in the lease can be a dealbreaker for many potential tenants. Not wanting to rule out this sizable demographic, developers have made puppy playgrounds, canine concierges and dog "spaws" some of their newest amenities. Unfortunately, this trend is not universal, and it generally applies only to high-end luxury buildings.
For the rest of us, a dog is going to inevitably complicate our apartment hunt. But there are certain things you can count on your potential board or landlord to ask for, so we've noted a few ways to increase your chance of success:

Breed, size and weight: This is often the bare minimum for getting your dog into a new apartment. If your canine is a mix, pick the breed that is typically less rambunctious and aggressive. The numbers for size and weight can likely be fudged a little bit (where have you ever seen a dog scale outside the vet's office?) although outright lies can be easily spotted when compared with pictures. You can get away with saying your 45 lb. dog is 40 lbs., but not 30.

Pictures of the dog: It's fairly common for pictures to be requested, but don't make the mistake of simply sending the first one on your phone. If a board asks for pictures, the implication is that they can reject the dog based simply on appearances without any further justification. Still, this situation is largely under your control. Dedicate some time to a photoshoot with your dog, and give yourself plenty of options. Some skill with photoshop can come in handy here, as you want to find the picture that makes your dog look as small, passive, and friendly as possible. Take the pictures from different angles, and use lighting and cropping to your advantage. If you have a child, consider taking pictures of the two of them together since an incident between an aggressive dog and a child can be a board's biggest nightmare.

Extra security deposit: If the board asks for an extra security deposit, pay it as long as it's not completely unreasonable. Better yet, count yourself lucky as certain boards will make this deposit non-refundable. If the money is available and your dog isn't a menace, this shouldn't be a big deal.

An interview: While not all landlords and boards will ask to meet the dog in person, you need to be prepared if they do. An interview can also be a way of reversing a rejection after the first two requirements. Take the dog on a walk and play a long game of fetch to wear him out, especially if he's typically hyper and prone to barking. A little display of discipline isn't a bad idea, either. If your dog can sit, stay and lie down on command, bring some treats and show this to the landlord. If that's not the case, you might want to enroll your dog in a training school if you have enough time before the interview. Finally, don't be nervous. Dogs are incredibly perceptive of their owner's emotions, and if you start acting tense, they will respond in kind.

For most dog owners, giving up their dog is simply out of the question. Even if their dream apartment came along, the idea of sending Fido to live with relatives is unacceptable. Although roughly half of NYC buildings are "pet-friendly," don't take this as a guarantee, and be sure to invest some time in the process so you don't have to pick and choose between a great apartment and your best friend. After all, we know which one you're going to choose.