Pricing Ahoy! The Jefferson Reveals Its Worth
Janna Allen | April 23, 2013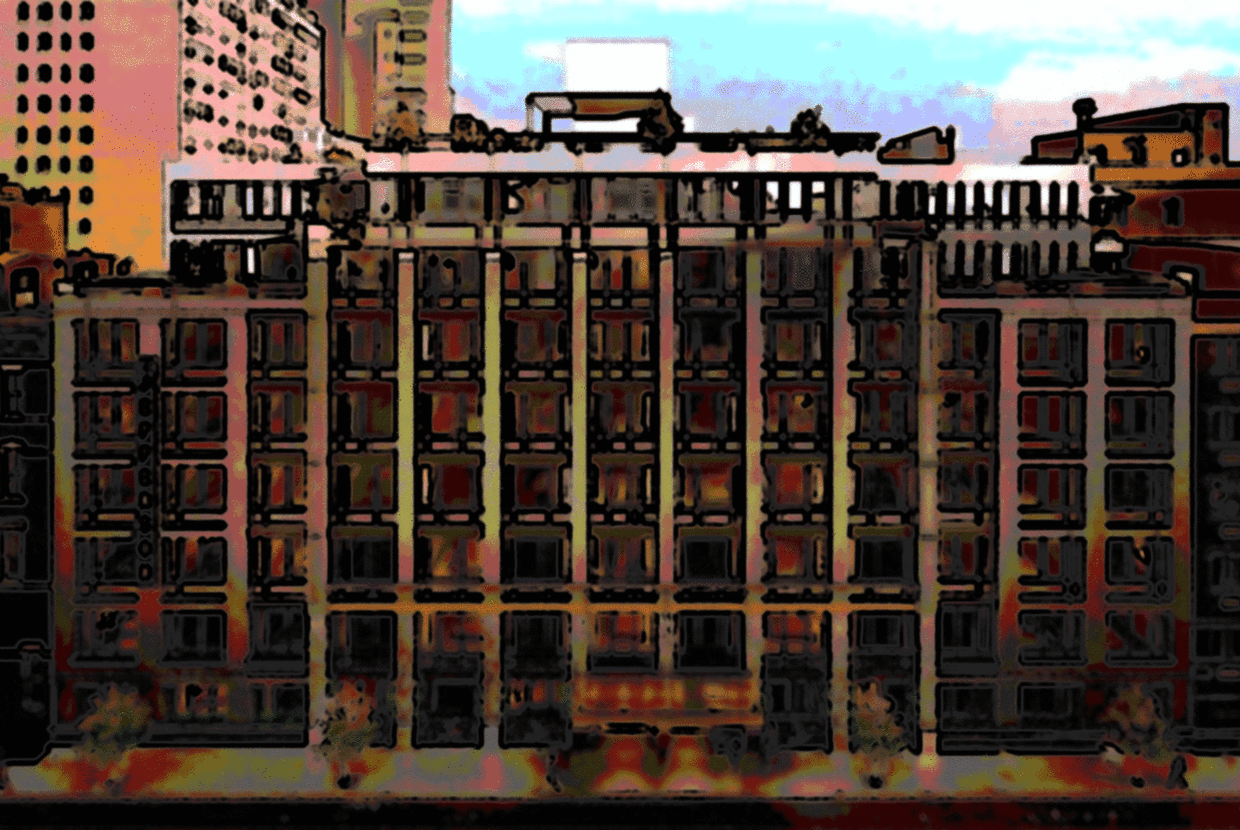 A historic lot located on 211 East 13th Street in the East Village has been calling for a lot of attention. While it remained untouched for nearly a decade, the skeleton of an 8-story glassy condominium appeared within the past two years. Formerly dubbed the "East Village Mystery Lot," the ground was once home to the vaudeville-infused Jefferson Theater, which was demolished in 2000. Not wanting to take away from the historic aspects related to the lot, the newly developed condominium has been dubbed: The Jefferson.
While silent through much of its construction, The Jefferson finally has something to say. Back in February, a teaser site went up for the development, scarcely alluding to what the building would be offering up (in vaudeville-style, naturally). Yesterday, the Jefferson's official site has launched with pricing, amenities, and floor plans (oh my!).
Condos within The Jefferson will range in price from $850,000 to $2.40 million. The largest price-tag is attached to a 2-bedroom, 2-bathroom penthouse, spanning to 1,233 square-feet with a 610 square-foot rooftop terrace. The smallest is paired with a 536 square-foot studio. While there are only 11 units being portrayed on the site, the building itself will house 83 condos.
The official site rattles off details of over-sized windows, ceiling heights slightly over 9'', secure and abundant storage and lets us know that the building is aiming for LEED-certification. The rooftop (pictured right) will be beautifully landscaped with private cabanas available for purchase and an outdoor shower. The kitchens are tastefully decorated in natural oak cabinetry and custom designed natural oak paneled ceilings to match. The site also reassures us that--regardless of it's East Village location--"Everything Works!"
The Jefferson will be a rarity in the neighborhood (and if I may quote our very own Seth Podell), "There have been very few new construction condos in the East Village and in Greenwich; I believe it will sell extremely fast." Although a completion date for the building has yet to be set, those looking to buy can take their pick from the pictured floor plans.
(As brokers, it is our duty to inform our clients of available buildings in the New York City area, exclusive marketing of the Jefferson is done by The Marketing Directors.)