The Heights of Luxury: One-Third of 432 Park Avenue's Units Already Sold
Aby Thomas | April 10, 2013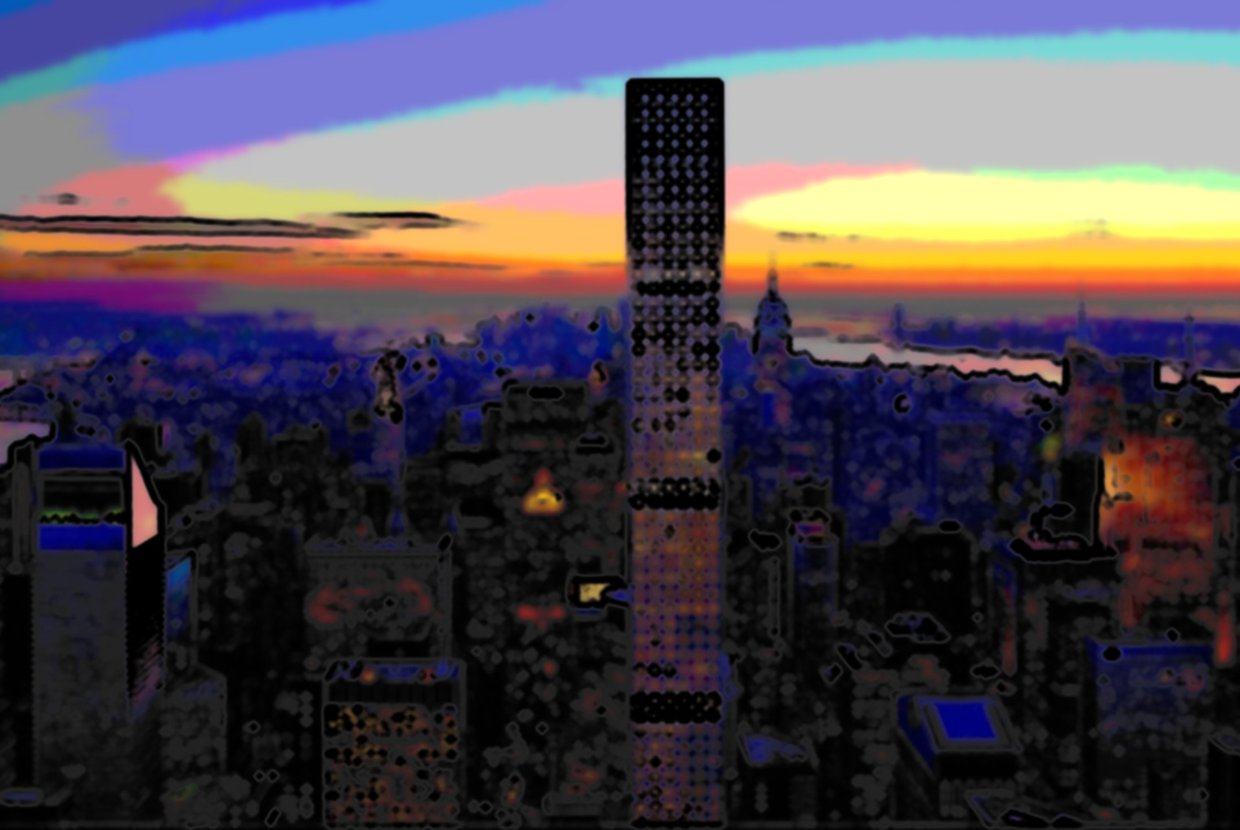 Image: © dbox for CIM/ Macklowe Properties
Given that 432 Park Avenue is slated to become the tallest residential tower in the western hemisphere when it is completed in 2015, we weren't too surprised with the mind-blowing prices the developers were asking for the apartments at this luxury building. But what is interesting to note is that despite the shocking prices, sales at this Rafael Vinoly-designed tower have been doing extremely well, with one of the building's developers, Harry Macklowe, saying that he has already sold one-third of the 123 units being built at 432 Park Avenue.
And these apartments are certainly not coming cheap—The New York Daily News reports that the prices at 432 Park Avenue range from about $7 million for a one-bedroom apartment to about $95 million for a full-floor penthouse. At these million-dollar prices, one would expect a lot from the homes at 432 Park Avenue—and the building does seem to have delivered on that front. Be it the 10-foot windows to take in the amazing views, or the chauffeur service being offered as a building amenity, residents at 432 Park Avenue are assured of an exquisite lifestyle here.
While 432 Park Avenue will soon be pushing One57 from its perch on the title of the tallest residential tower in New York City, there is a lot of speculation on whether the new building soaring into the sky from Midtown Manhattan will be able to surpass the $90+ million sale that happened at One57 last year. Having said that, 432 Park Avenue has already posted the highest total asking price ever for the units of a Manhattan condominium building—this striking building's apartments have a net worth of about $2.7 billion right now.
432 Park Avenue's successful sales comes at a time when New York's real estate sector is becoming known as a worthwhile investment, when compared to the flaying economies being seen in other parts of the world, like the crisis in Europe. In such a scenario, investing in a building like 432 Park Avenue, whose value seems set to only rise with time, seems like a surefire way to build on one's wealth. And of course, there's the allure of "living on top of the world"—and with a height of 1,396 feet, 432 Park Avenue seems to be the best place to do just that.