A Library Underneath the Baccarat
Aby Thomas | May 07, 2013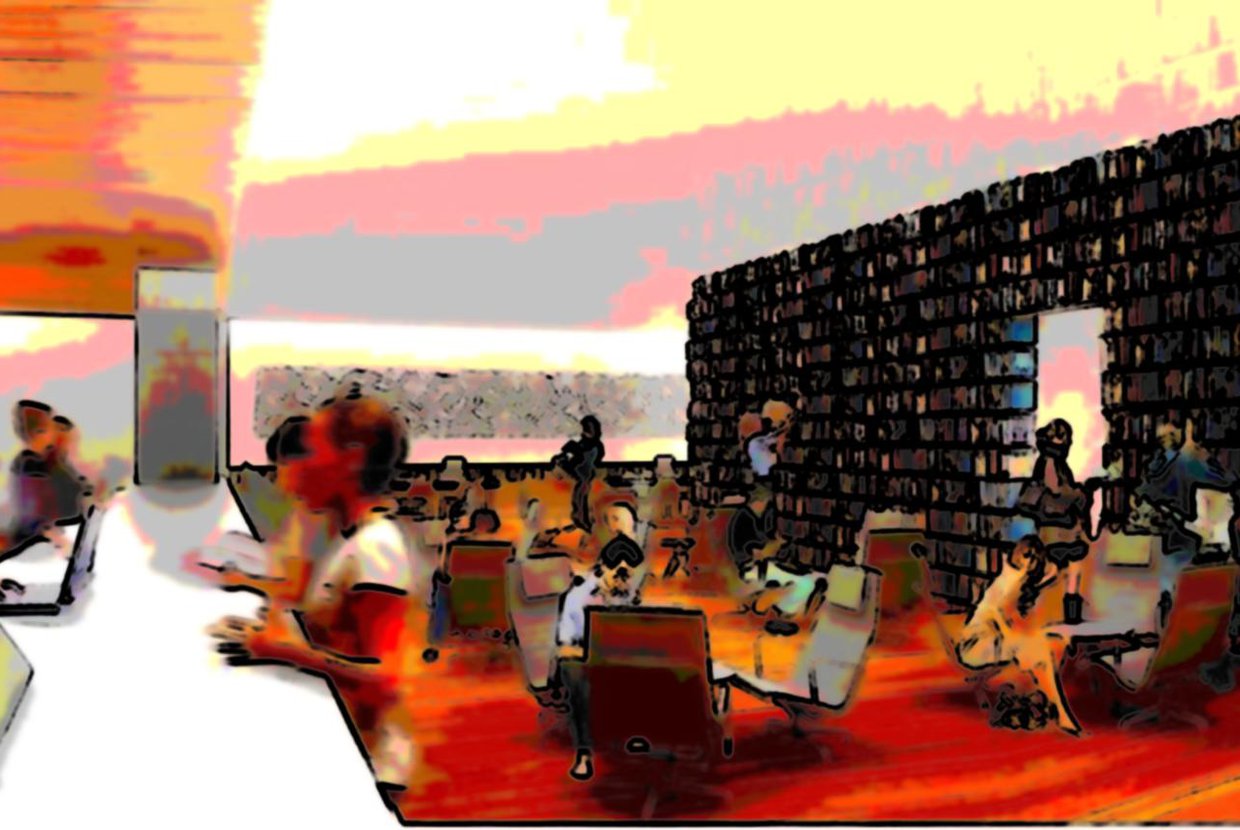 The Baccarat Hotel & Residences, the new development coming up at 20 West 53rd Street, already has a lot going for it—New York City's real estate sector has been quite abuzz with news of the luxury residences and hotel-style amenities being offered at this new hotel-cum-residential building in Midtown Manhattan. We've already heard a lot of good things about the Baccarat's full-floor residences, its 65-foot swimming pool and its five-star restaurant/bar—and we have now learnt that there's also going to be a 28,000 square-foot library at the base of the building, with two of its three floors located underground.
The new library is being created as a replacement for the Donnell Library Center that used to occupy this site until 2005, when Orient-Express Hotels bought it from the New York Public Library. Although Orient-Express Hotels hoped to create a 11-story hotel at the site with a replacement library at its base, the economic recession stalled the project until 2011, which was when the property was sold to Tribeca Associates and Starwood Capital. As it turns out, the new owners, who envisioned the 50-story Baccarat Hotel & Residences to rise up at the site, have decided to stick on with the initial replacement library plans for the location.
The New York Times today showcased the renderings for the library planned at the base of the Baccarat, which is expected to cost about $20 million to create. Designed by architect Enrique Norten, the new library has a modern, airy feel, while still having the same amount of book shelving as the original Donnell Library Center. The street-level portion of the library will have a glass wall and wide bleacher steps leading toward the lower levels, both of which will probably help in grabbing the attention of passersby in the neighborhood. Other public spaces in the library include a technology hub and a 141-seat auditorium.
But, despite its many features, some New Yorkers aren't satisfied with the proposed library, saying that it is a lot smaller than the 97,000 square-foot Donnell Library Center. Having said that, it's good to see that the developers have chosen to bring back a library to this Midtown Manhattan block—in a city that's starved of public space, there seems to be little doubt that such a library will prove to be extremely popular, even if it is not as big as the Donnell Library. As for the Baccarat—having a library at its base is going to be just another reason why this new building is going to become known as one of the finest residential addresses in New York City.