Elegran's Michelle Piwko To Appear On Million Dollar Listing New York
Aby Thomas | May 08, 2013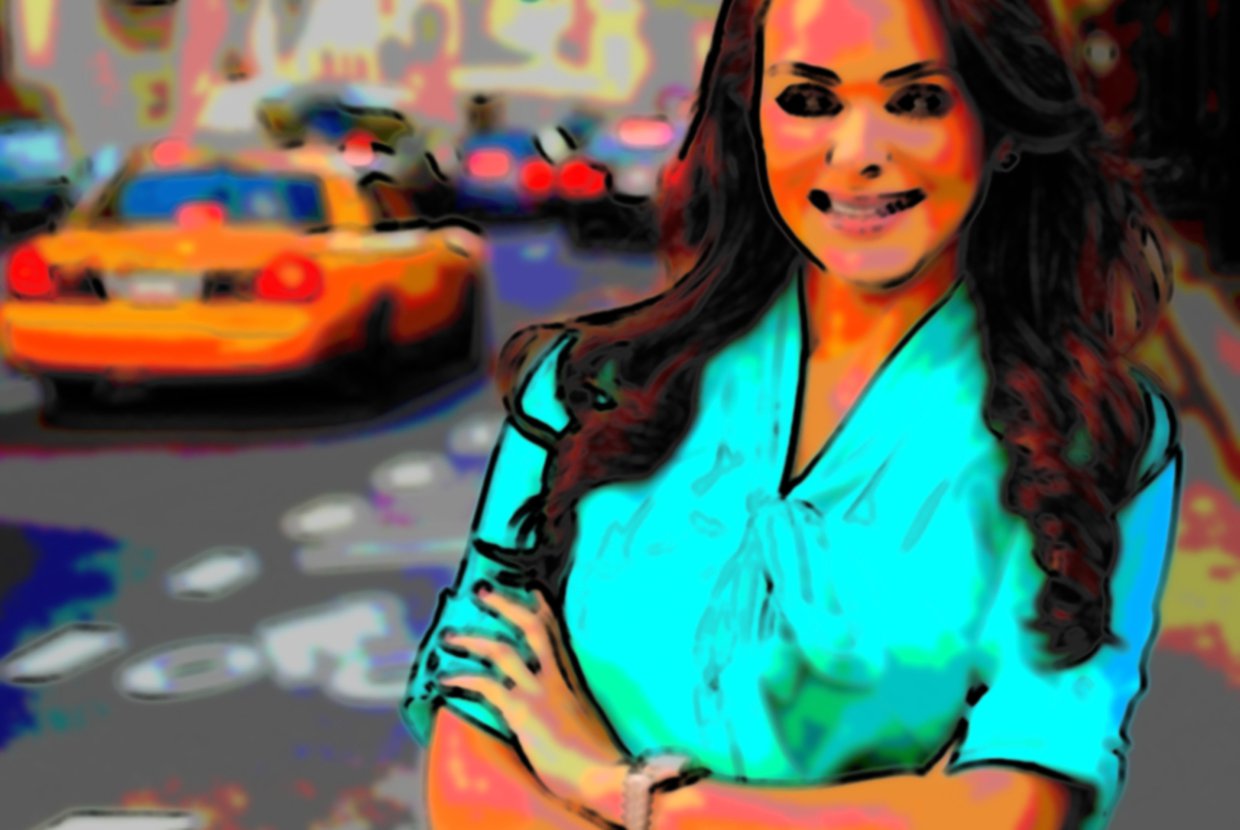 Photo by Ettore Lo lacono, Imagofair Photography
Since she is one of Elegran's top agents, we weren't really surprised to hear that Michelle Piwko is soon going to be featured in an episode of the popular TV show Million Dollar Listing New York. Michelle, who is also a member of the New York Bar, has been catering to a very upscale client set during her time at Elegran, and her skills in luxury sales certainly came in handy when working with the likes of Ryan Serhant and Fredrik Eklund on the show.
We chatted with Michelle to find out about her experience in the show, and when we can see her on the small screen. Excerpts from the interview:
Michelle, congrats on being a part of Million Dollar Listing New York. Tell us what we can expect to see you do in the show.
Sure! So I am going to be featured on an upcoming episode of Million Dollar Listing; the episode is set to be aired in early May. In the episode, I am the buyer's agent for a $6.8 million listing at One Beacon Court, which is at at 151 East 58th Street in Midtown Manhattan. The apartment was a two-bedroom condo, with views of Central Park and the East River, and it is, really, one of the finest homes I have seen.
The home had crystal chandeliers, gourmet kitchens, floor-to-ceiling windows... everything. And, of course, it was steps away from all the happening places on Fifth Avenue, making it all the more desirable. I was representing a Venezuelan buyer, and he loved the apartment, and well, I was able to make a successful deal! Interestingly enough, since both my buyer and me spoke Spanish, all of our transactions were conducted in Spanish!
Had you seen the show before you got into it? How was it working with the show's stars, Ryan and Fredrik?
Yeah, I had seen the show a couple of times. The show always excited me because I enjoy seeing how different brokers negotiate, and watching themhelped me in my work as well. In my episode, I was only able to work with Ryan. He is a really smart businessman, and he really went the extra mile to get this deal done.
Tell us about your background, Michelle. How did you get started in real estate?
Well, I used to represent abused children as an attorney in Florida, and after doing that for three years, I wanted to do something new. Real estate was something that caught my attention at the time—my family in Florida had worked in the same field, and so I began to delve into the Miami real estate scene.
I realized it was a good career for me—I mean, I like helping people out, and here, I was able to do just that—assisting people with their home purchases, which is usually one of the most important decisions of their lives. And my background as a lawyer helped—my legal and analytical skills have proved extremely useful in this field.
I then did some traveling, came to New York, immediately fell in love with the city and wanted to become part of the city as well. The real estate scene here is among the best in the country—I mean, New York is the place to be for real estate. It was a perfect fit for what I was looking to do, and working in New York real estate was, really, a no-brainer.
And how'd you come to Elegran?
I was looking for a boutique firm that focused on high-end clientele, where I could leverage the skills and relationships I already had to help people with their real estate needs. Elegran was that firm for me. Compared to other firms in the city, Elegran gives a lot of support and training to their agents. I always had back-up here, and they helped me in everything from getting leads to marketing myself.
The work ethic here also impressed me—all my clients tell me, the Elegran brand of customer service is amazing. They haven't seen such kind of service from even the bigger, more-established firms. And I like that—we are always following up with our clients, we keep them informed, we treat them well, and we are always on the lookout for their needs. And that makes all the difference.
That's great. So what can we expect to see from you in the future? Will we able to see you in more reality shows?
Well, I hope so!!! (laughs) There is another show in the works, but it's too early to talk about that now. In any case, we have many more multi-million dollar listings in the works at Elegran, so I certainly hope that I get to go back to Million Dollar Listing. But until then, I am committed to growing with my company, and look forward to working on new and exciting projects at Elegran.