Memorial Day, The New Yorker Way
Rafael Paredes | May 22, 2013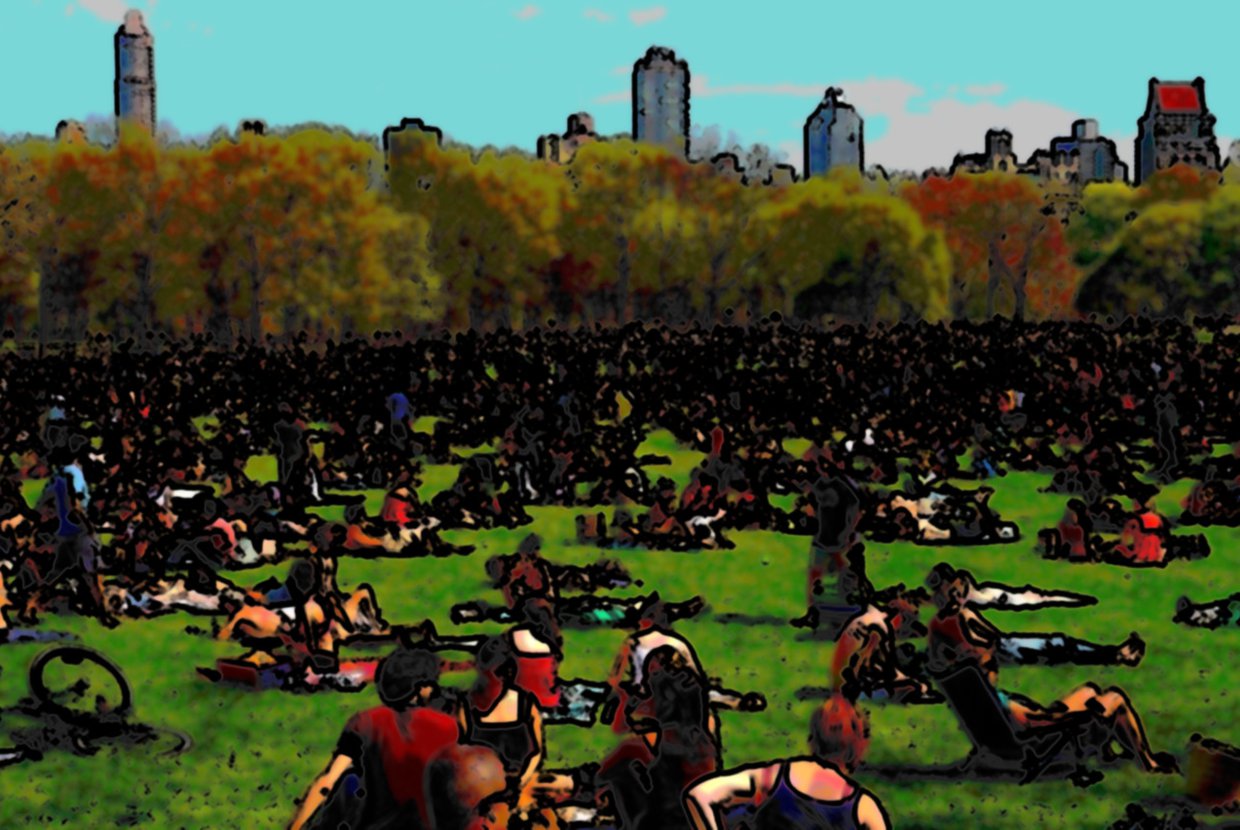 (Image courtesy of Michael Jurick)
What better way is there to enjoy Memorial Day weekend other than New York style?
Word of mouth dictates that New Yorkers know how to cater to good times. But, did you know that a research study has listed New York City as the most popular destination for Memorial Day weekend according to the amount of hotel bookings made for the holiday? But what makes New York such a hot spot for the amount of attention and traffic we receive during Memorial Day Weekend? Here's a small teaser of what to expect during your Memorial Day weekend in New York City. We've taken the liberty of checking weather and events so that you spend less time planning your weekend, and more time enjoying it.
New York City is expecting grey skies and some precipitation on Friday and Saturday as we see the small storm we're expected to receive midweek pass. Sunday ushers in plenty of sun and cool breezes that will continue on through Monday, giving you the opportunity to enjoy the great outdoors life that New York City has to offer.
For your convenience, we've split the indoors and outdoors activities a part.
We wish you all a pleasant Memorial Day weekend!
Information on Free Tours Here.
Information on Free Museums Here.
Information on Free Show Tapings Here.
Information on New York City Beaches Here beginning May 25th.
Indoors
Free Music Fridays: Bird Courage, Heidi Sidelinker and Tuelo & Her Cousins
Where: American Folk Art Museum, 2 Lincoln Square
When: Friday, May 24th @ 5:30pm
Free Movie Showing: Searching for Sugar Man, The Artist (RSVP @ (212) 833-8100, option 3)
Where: Sony Wonder Technology Lab, 550 Madison Avenue, Manhattan
When: Saturday, May 25th. Searching for Sugar Man @ 12:15pm, The Artist @ 3pm
Free Movie Showing: Purple Rain
Where: Habana Outpost, 757 Fulton St, Brooklyn
When: Sunday, May 26th @ 8pm
NY Aquarium Reopening, Admissions Here
Where: New York Aquarium, 602 Surf Ave
When: Saturday, May 25th
Outdoors
Free Good Morning America Mariah Carey Concert (Admissions inside provided link)
Where: Central Parks Rumsey Play Field, 72nd Street and Fifth Avenue entrance, Manhattan
When: Friday, May 24th @ 7am
Where: Intrepid Sea, Air, and Space Museum, One Intrepid Square, Twelfth Avenue & 46th Street, Manhattan
When: Friday, May 24th. Doors open at 7:30pm, no admissions accepted after 8:30pm.
Free Fitness Class and Workshops
Where: Socrates Sculpture Park, 32-01 Sculpture Park at Broadway, Queens
Click here for more information
Free Horseshoe Crabs Journey to Shore Experience
Where: Jamaica Bay Wildlife Refuge, Cross bay Boulevard, Queens
When: Sunday, May 26th. From 9am to noon
Free Central Park Skate Circle Experience
Where: Central Park, Manhattan
When: Monday, May 27th. From 2:45pm to 6:45pm
Manchester City Football Club vs. Chelsea Football Club @ Yankee Stadium, Admissions Here
Where: Yankee Stadium, 1 E. 161st Street
When: Saturday, May 25th @ 5:30pm
Memorial Day Parades
College Point Memorial Day Parade
Where: College Point Boulevard, between Graham Court and Fifth Avenue
When: Satuday, May 26th, From 2pm to 3:45pm
Where: Rockaway Beach Boulevard, between 130 Beach 130 Street and Beach 94 Street, Queens; Inwood, Dyckman Street and Broadway, Manhattan; 87th Street and Third Avenue, Brooklyn
When: Sunday, May 27th. From 11am to 1pm