One of Manhattan's Wealthiest Landowners is... a Church?
Written by Thomas Faddegon
May 1, 2013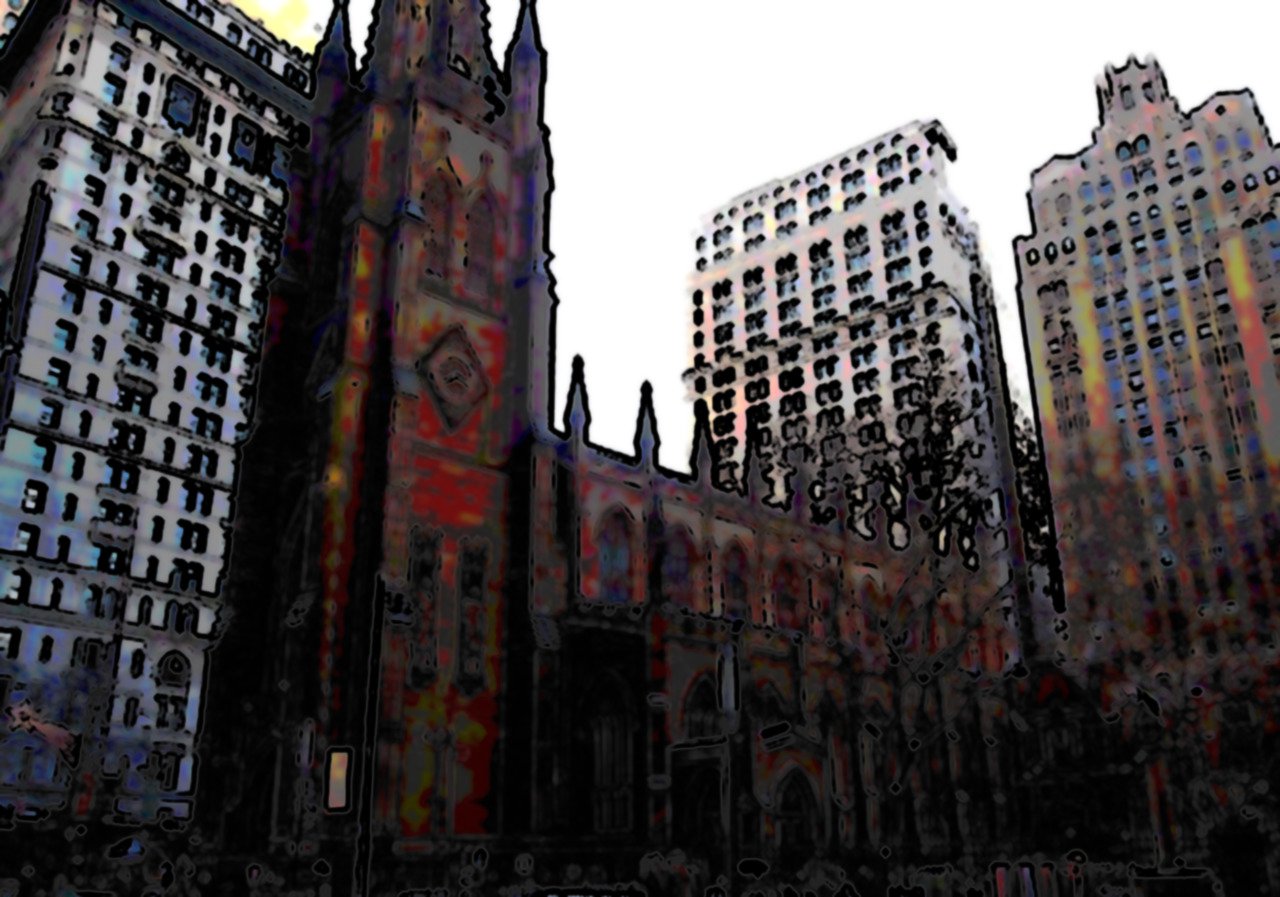 So much for the proverb, "it is easier for a camel to go through the eye of a needle than for someone who is rich to enter the kingdom of God."

After a disenchanted former council member filed a lawsuit against Trinity Church, the organization was forced to adopt a policy of financial transparency for the first time in generations. When its records were released, its assets were estimated to be upwards of $2 billion, putting an end to speculation about the value of one of New York City's largest landowners.

With properties situated between SoHo, Tribeca and Greenwich Village, Trinity Church owns some of the most valuable land in Manhattan. These holdings can be traced back to 1705, when Queen Anne donated 215 acres of farmland to the Episcopalian parish.

Although the church has sold or given away most of the original donation, it still has 14 acres of prime Manhattan real estate, including 5.5 million square feet of commercial space in Hudson Square. Trinity collected $158 million in real estate revenue in 2011 alone. Of course, such wealth does not come without its share of problems.

Despite donating approximately $5 million annually to various charities and community groups, the church has been racked with infighting over how to spend its massive wealth, with much of the protest being directed at Reverend and Rector James H. Cooper.

The lawsuit, filed by former vestry member Jeremy C. Bates, accused the church of electing council members contrary to the church's original charter. The final straw came when nearly seven members of the 22-member council asked that Cooper resign from his position. When he refused, nearly half of the board stepped down. Some of the resignations were voluntary, others were not.

Discontented parishioners were upset over Mr. Cooper's rigid leadership, accusing him of de-emphasizing religious education and charity to focus on Trinity's property holdings. Cooper countered that nurturing Trinity's investments is the best way to increase the church's budget for philanthropy in the future.

Although Cooper survived the attack on his leadership, he expects to step down in the next five years, over which time the value of the Trinity Church investment empire is only expected to grow. New zoning initiatives will allow them to construct over 3,000 residential units in downtown Manhattan, the first of which will be constructed in the vacant lot owned by the church at Duarte Square.