Post-Sandy Shorelines Ready for Summer Floods
Joel Bennett | May 28, 2013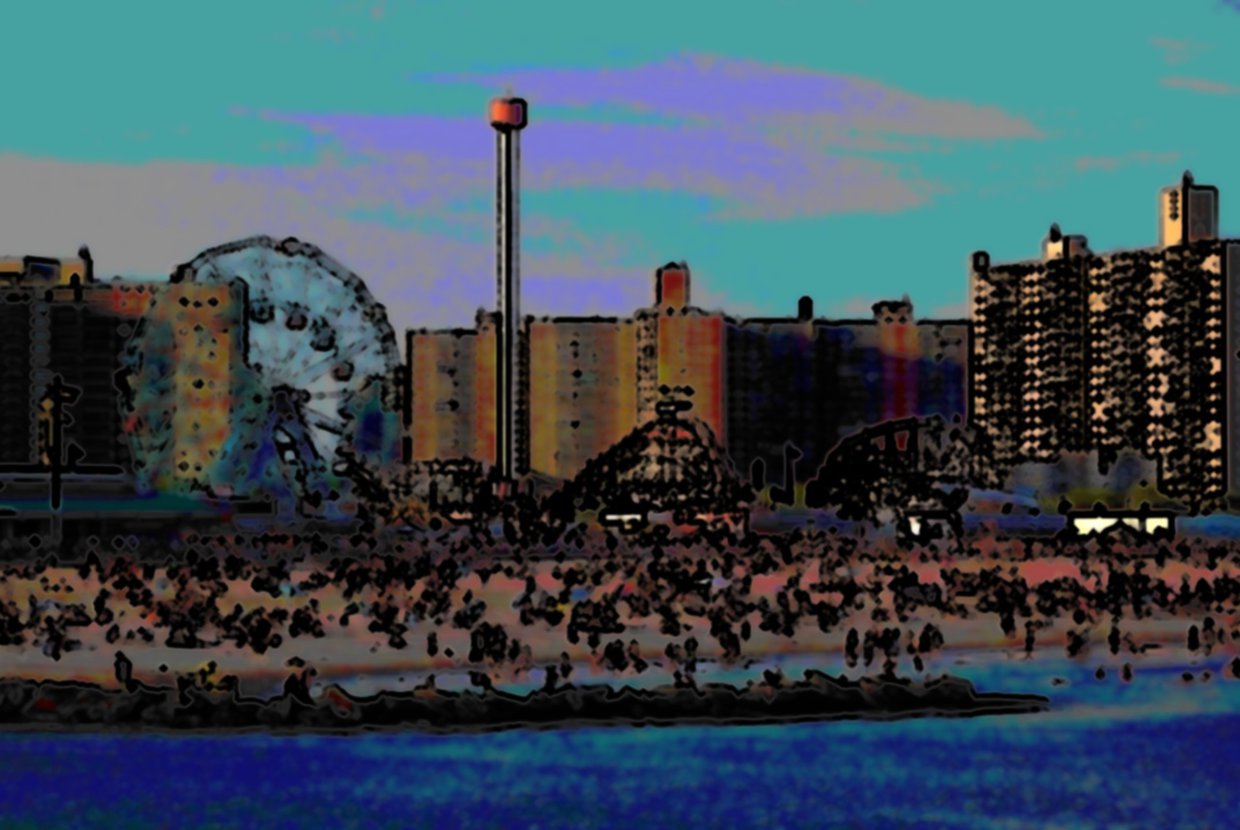 After a dreary Memorial Day weekend marked Summer's beginning in anticlimactic fashion, New Yorkers still have good reason to celebrate the coming season. Just seven months ago, the city's most popular staples of the season were ravaged by Hurricane Sandy, and now familiar seafront destinations in Coney Island and Rockaway are open for business. There's been an unprecedented amount of work that has gone into restoring the beaches in time for the busy season, a task that would never have been completed without community effort.
Last Friday, Mayor Bloomberg announced Coney Island's official reopening, not as a return to normalcy, but as an improvement. A restored B&B Carousel can be found in the brand-new Steeplechase Plaza, a public pavilion built where the Steeplechase Amusement Park once stood. These projects, part of Bloomberg's decade long investments in the Coney Island amusement district, have gone forward in spite of the massive damage the area sustained. While things won't necessarily be the same, as many businesses and attractions are still unable to open, Coney Island's status as a massive tourist destination has still managed to attract several new businesses in the wake of the storm. The surrounding community was repeatedly praised during the announcements for volunteering in cleanup and restoration efforts.
Cleanup on Rockaway beaches has benefited immensely from $140 million in relief from the city, renovating concessions, bathrooms, boardwalks and even constructing some terribly ugly lifeguard facilities. Locals have expressed appreciation for the reconstruction, but there is a general agreement that more needs to be done. Rockaway residents are quick to dismiss Bloomberg's efforts, saying he has made restoring tourist attractions a priority over damaged homes and communities. Many homes suffer from lasting water and mold damage, and small business owners have found the aid application process complex.
The city has plans for continued investments in the areas though, and in the aftermath of hurricane Sandy, restoration has gone forward in leaps and bounds. For residents of New York City's southern shorelines, things may not be as sunny as they once were, but a Summer of beach-goers and tourists is set to help turn the tides on one of the bleaker off-seasons in recent memory.