South Ferry Repairs Limp Along
Thomas Faddegon | May 03, 2013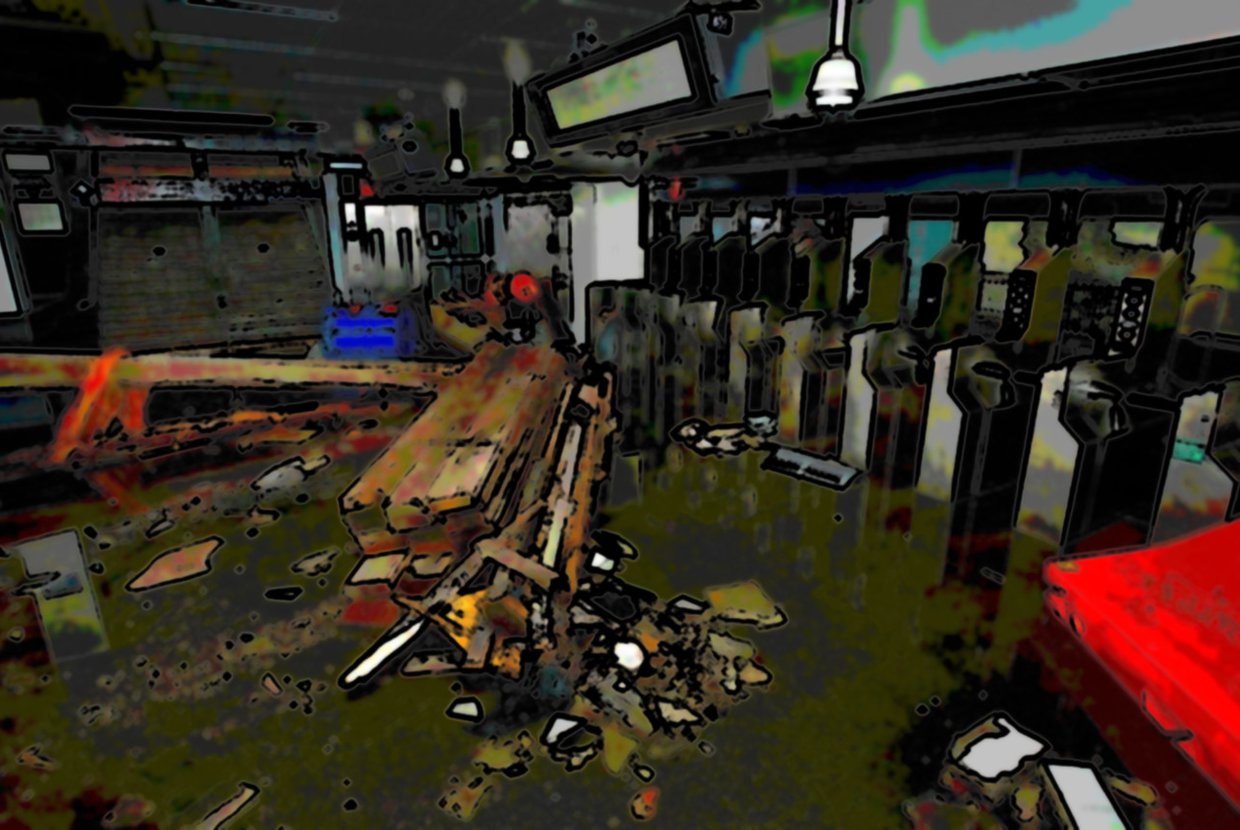 For weeks after Hurricane Sandy, images and video of the underwater South Ferry station were replayed in endless loops alongside aerial clips of a nonexistent New Jersey shoreline. While steady progress is being made to restore Jersey homes and its iconic boardwalk in time for tourist season, the restoration of South Ferry has hardly begun.
Six months ago, Sandy's 14-foot storm surge sent 15 million gallons of water into the station, filling the tube to the brim. Although the water was pumped out in the weeks following the storm, the damage was already done. The salt water destroyed nearly every piece of electronic and mechanical equipment, including over 700 essential relay components used in the signaling systems of trains.
When the MTA estimated that repairs could take as long as three years, they moved to reopen the old South Ferry station, which was notorious for its small platform that only allowed the first five of ten subway cars to open their doors. The station reopened on April 4 to the relief of Staten Island commuters, with the move marking the first time a decommissioned station has ever been reopened.
The new South Ferry Terminal opened in the Financial District of Manhattan in 2009, complete with art installations, gleaming white walls, and of course, an extended platform. The station cost an eye-popping $500 million. Unfortunately, virtually none of that money was spent preparing the terminal to deal with a massive storm surge.
The repairs will cost an estimated $600 million. Virtually every component of the station needs to be replaced, and many speculate that the MTA will simply strip the station down and start the construction process from scratch. $1.2 billion in federal aid has already been received, and the MTA is asking for billions more to deal with the extensive damage to South Ferry and other stations.
While the 30,000 commuters that pass through the terminal every day have readjusted themselves to the old station, repairs on the new terminal hobble along. Dozens of workers are now scraping mold that now covers the walls in the first stage of a massive restoration effort.
Faced with the possibility that Sandy may not be an isolated occurrence, the MTA knows it needs to ensure the new station is prepared to deal with storm surges in excess of 10 feet. Some ideas include closing vents, roll down doors, and inflatable bladders to absorb water.
While all of these could prevent damage on the levels of Sandy, the reality of completely waterproofing a station 90 feet below ground in an area of Manhattan that is only 10 feet above sea level is a bleak one. In an interview with NBC, Joseph Leader, the MTA's chief maintenance officer, summed up the situation: "Can you stop every ounce of water that comes into the system? Theoretically, yes. But is it feasible? Probably not."