Swimming on the Rooftop: Building Amenities for a NYC Summer
Aby Thomas | May 23, 2013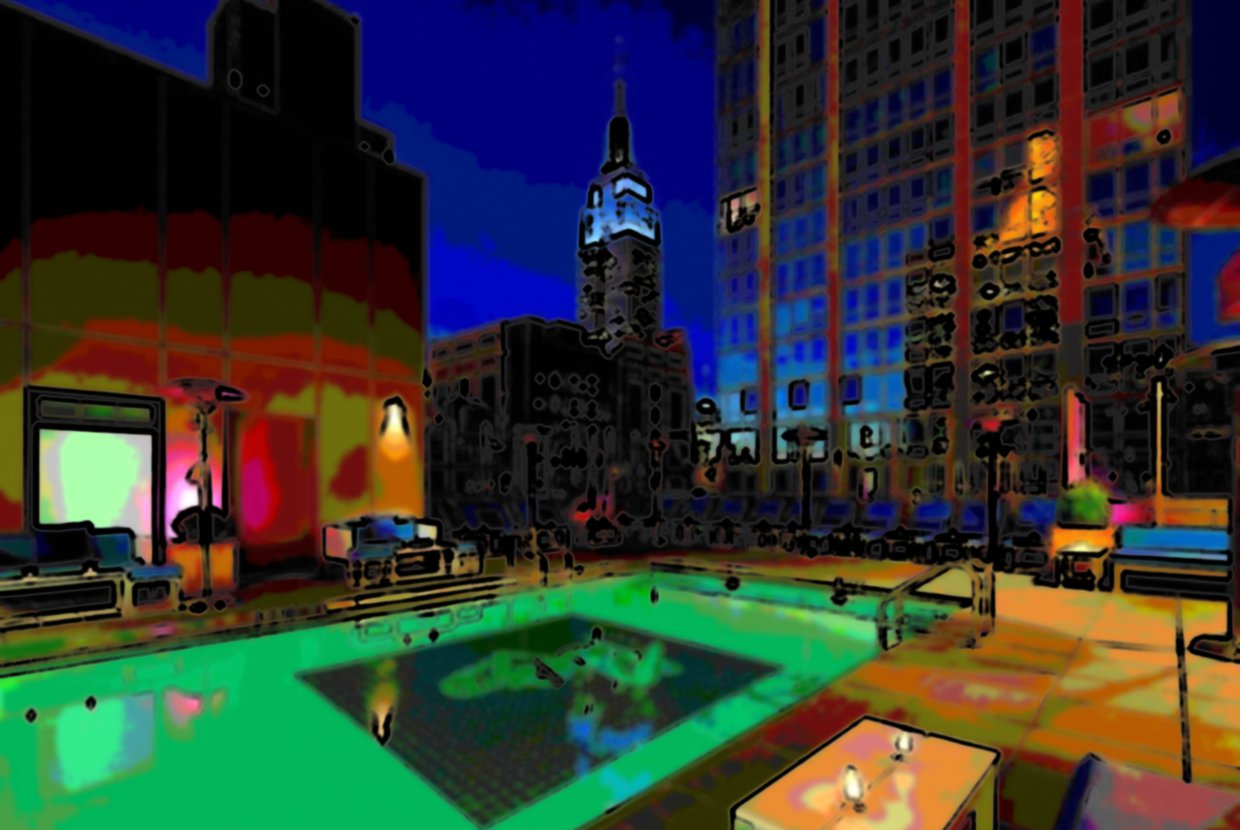 As summer rolls into New York City, many of us will be feeling an overwhelming need to go out for a swim several times in the coming few months. Having said that, most of us will probably not act on that want—after all, it's a rather long trek to get to New York City's beaches, be it Coney Island or Rockaway Beach. In such a scenario, maybe you'd like to consider moving into an apartment building that has a swimming pool as an amenity.
But don't limit your options to just that criterion—think about what could be better than a building with a pool: a building with a pool on the rooftop, of course! That's right—some of New York's finest buildings have pools on their rooftops, thereby allowing you to wallow in the water while also enjoying stunning views of the city. Through the miracle of Google Maps, we have tracked down some of these noteworthy buildings—scroll down to see if there's one that catches your fancy!
One Museum Mile at 1280 Fifth Avenue
Upper East Side | As far as rooftops go, One Museum Mile makes for a very pretty picture—this is a beautiful space, with lots of green surrounding the pool area. One can easily imagine hanging out here on a hot summer's day, and there's a lot to do here after your swim as well—the Museum of African Art is located on the ground floor, plus there are a lot of other museums located nearby on Museum Mile. And then there's Central Park, which is, literally, steps away from where you live.
East Village | While 52 East 4th Street's excellent location in the East Village is perhaps its most desirable feature, potential residents here can also look forward to this building's private rooftop deck. With an interestingly shaped swimming pool and cabanas to boot, this rooftop will be a great place to chill out and relax on a lazy weekend in the summer. Adding to the rooftop's desirability is the fact that one will be getting a vantage point over the colorful East Village from this location.
The Hilary Gardens at 300 Mercer Street and Georgetown Plaza at 60 East 8th Street
Greenwich Village | This impressive duo—Hilary Gardens is a 34-story rental, and Georgetown Plaza is a 31-story condop building—make for an interesting Google Maps snapshot: the two beige brick buildings both have neatly designed roof decks, each with their own swimming pool. Besides the pools, residents here will love that they are located so near to Union Square, Washington Square Park and Tompkins Square Park, thereby ensuring a fun lifestyle during the summer months.
(With research by Alec Vagra)