Charging New York City: 6 Phones at a Time
Rafael Paredes | June 25, 2013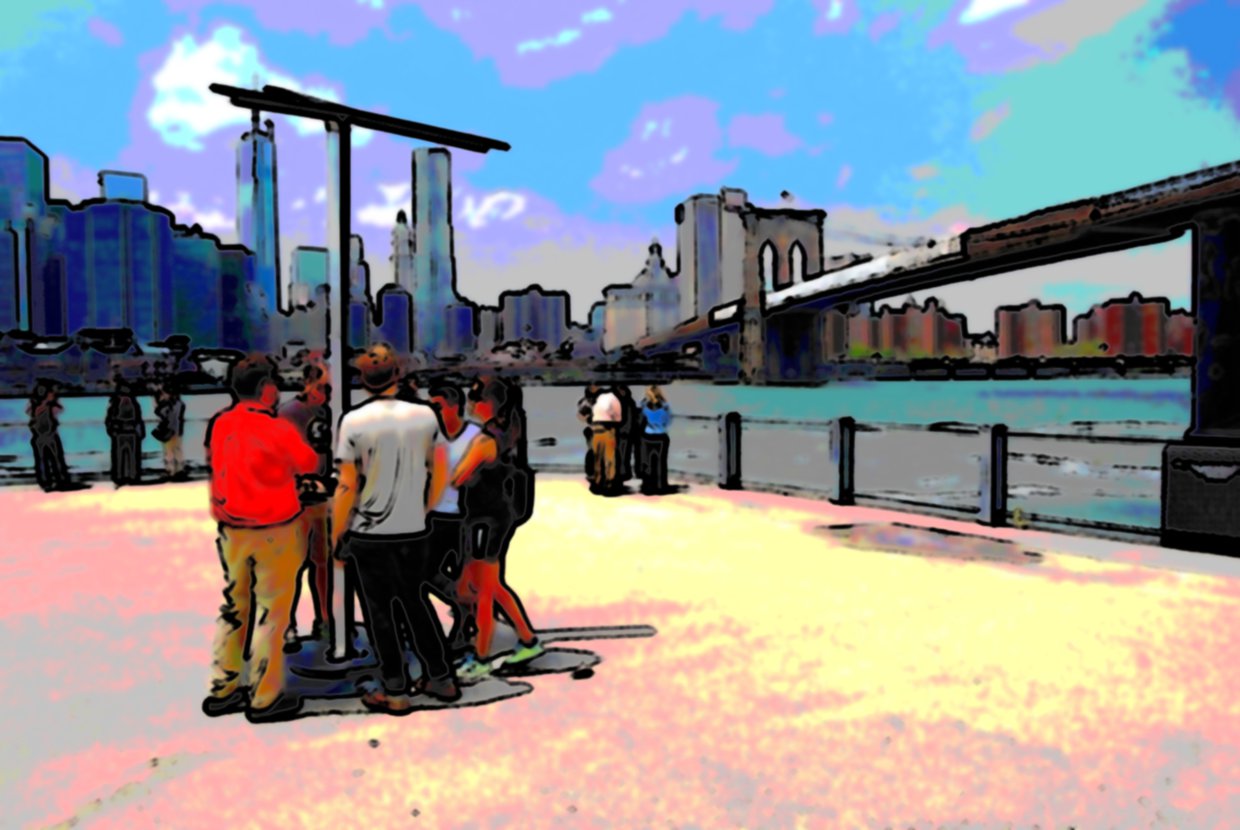 There's nothing more frustrating than having your phone run out of battery while you're in the middle of spending time with loved ones around the city. But fear no more! A joint venture between New York City and AT&T has lead to the development and implementation of charge stations that will allow people to charge their phones on the go (you still have to stay at the station of course). Capable of charging 6 phones at one time, this will allow adventurers to worry less about the battery life on their device and more about enjoying the moment. Think about how often a phone dies while people are trying to take pics while they're enjoying their day.
We must remember, a picture is worth a thousand words. And in a city where memories are created as fast as the refresh rate of your displays, it is worth it to have your phone juiced up enough to be able to capture these luxuries at moments notice.
So it is a blessing to be able to charge as we go. And it'll cater to most modern phone connectors too, though we still wouldn't recommend leaving your regular charger home. Also, standing at these stations will create some pretty awkward moments themselves, but like the New York Subway system, maybe there's the ulterior motive of bringing New Yorkers together, allowing us get to know each other, and nourishing a greater sense of unity with each charge.
It seems like the better and more sophisticated our technology gets, the less personal and intimate the moments we spend with our loved ones become. A date or a night out at dinner with our loved ones turns into a photo shoot and show and tell of our current meals or of our previous excursions with fun. Please forgive me if I sound as if I'm "trolling". In no way am I saying that it takes away from our productivity though. It is because of these same functions that our fun and random days are able to be crafted. But if it's not for memorable pictures or emergencies, please be mindful to your experience. Leave the device stored.
Charge Station Locations
Manhattan:
•
Rumsey Playfield, Central Park Summerstage
Brooklyn:
•
Brooklyn Bridge Park, Pier I (launches 6/18)
•
Fort Greene Park (launches 6/18)
•
The Dumbo Arts Festival
•
The Brooklyn Book Festival
Queens:
•
Socrates Sculpture Park
Bronx:
Staten Island:
•
Governor's Island (launches 6/18)
•
La Tourette Golf Course
(Images Courtesy of AT&T and www.geek.com)