Coney Island Ferry Service Gets Another Push
Joel Bennett | June 14, 2013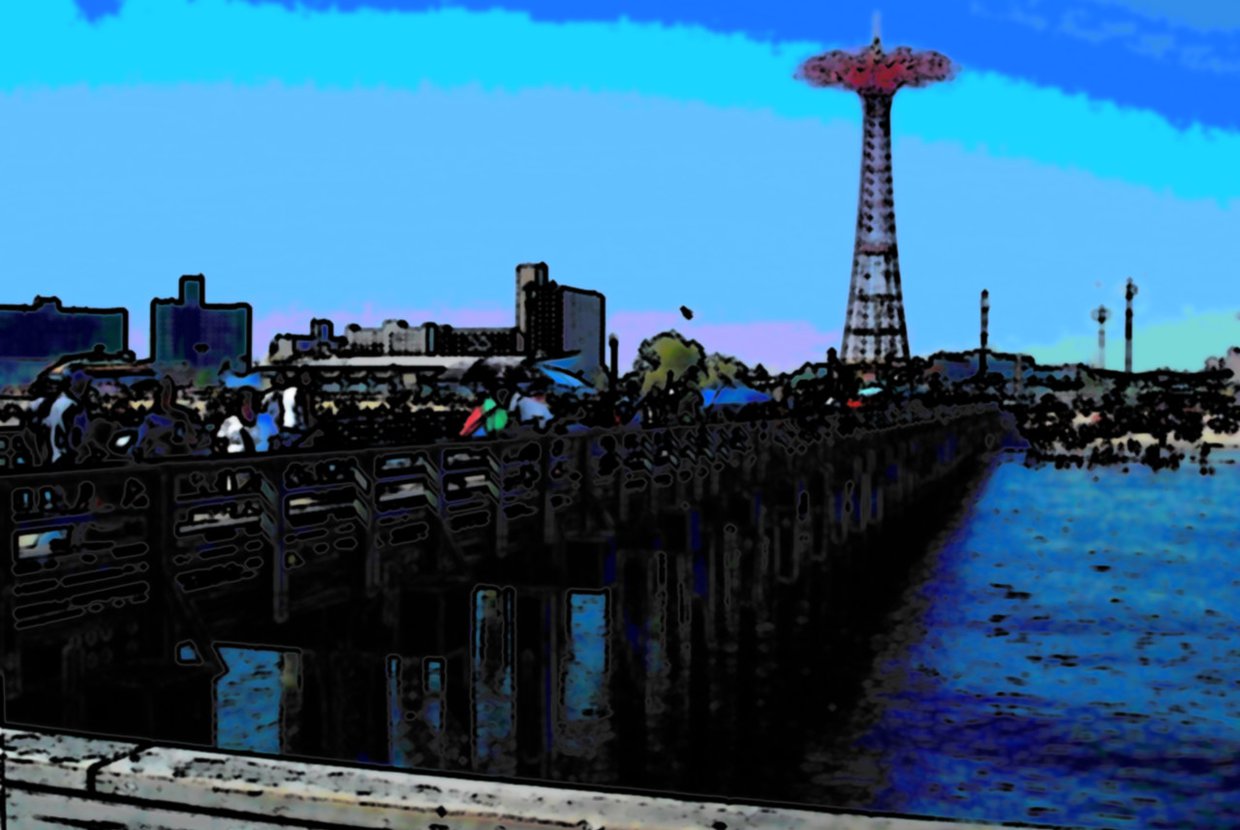 A group calling itself, simply, the Small Business Coalition, is pushing for a regular ferry service from Lower Manhattan to Coney Island. According to the group's founder Louis Jerome, the service could bring in an additional 3 million tourists annually, serving as a boost for local businesses. This is a new push for an old idea, though – one that has failed to gain momentum many times in the past.
Jerome's vision is enticing for visitors and tourists; for the ticket cost of $8, travel times of up to an hour and forty minutes from Manhattan to Coney Island can be cut in half. The trip itself would apparently be a part of the Coney Island experience, offering scenic views and a relaxing trip, compared to subway lines.
A study by the New York City Economic Development Corporation in April, 2012, identifies the Steeplechase Pier as the most likely candidate for a mooring location on Coney. Jerome urges the city to take the opportunity for gangway construction now, as the pier is undergoing reconstruction after sustaining damage in hurricane Sandy.
In fact, the timing for a proposal to increase tourism that'd reinvigorate the local economy is perfect, after businesses and attractions took a hit in the storm as well. The Small Business Coalition's interests are quite apparent, but unfortunately for Jerome, the NYCEDC's 2012 study found the operation of a seasonal ferry that'd cater to tourists economically infeasible. Three possible scenarios (two utilizing the Steeplechase Pier, one requiring the construction of a new pier at West 8th St) all pointed to significant losses for the city. Not just for initial construction, which would require a 500 foot rubble-mound breakwater to calm the seas in each scenario, but also in annual operation cost. Jerome argued that even if the ferry were to lose money, the gain for small businesses in Coney Island far outweighs the losses – noting that it is also cheaper than building a new subway line.
A Coney Island ferry proposal seems to make its way to the headlines at regular intervals, though. Test runs of ferry service in the past have not yielded enough success for a permanence, and recent propositions from different groups in 2012 and 2009 (with plans including a revamping of the Battery Park City waterfront, situated near the Millenium Towers and Rector Square) both faded into obscurity. While the NYCEDC's report finds a regular Coney Island ferry service entirely possible, the economic setbacks in the report are damning – even if the timing is right.