New York Prepares for Super Bowl XLVIII
Thomas Faddegon | June 15, 2013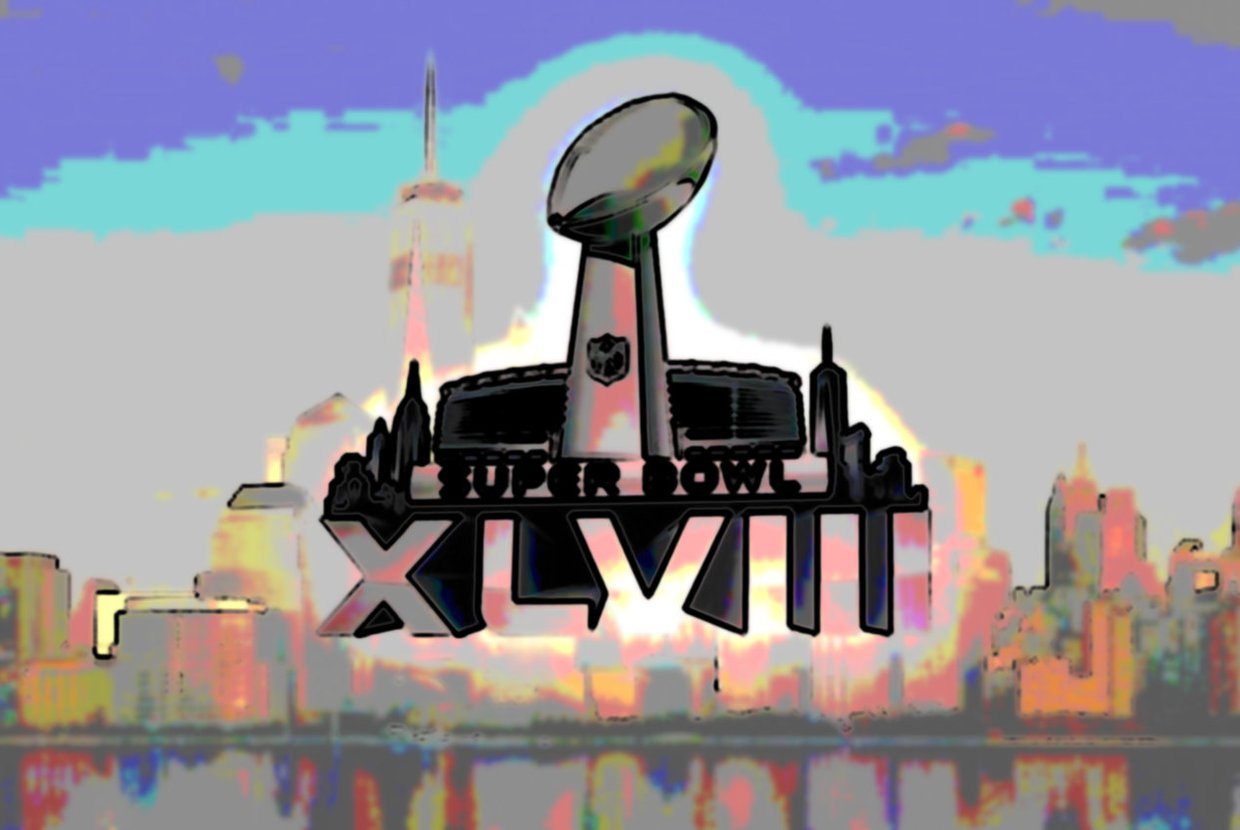 Since the first Super Bowl was played in 1967, America's largest sporting event has been confined to the South. With the occasional exception of a few domed stadiums in the north, NFL officials always shied away from any city where the February tradition could be disrupted by inclement winter weather. That will change in 2014 when New York becomes the first city in the history of the game to host a cold-weather Super Bowl.

Although the season doesn't start for three months, the city is already preparing to host the massive celebrations set to take place the week before game. The Super Bowl itself will be played across the river at Metlife stadium, but Manhattan will serve as the focus of the festivities.

The celebrations for Super Bowl XLVIII (48 for those with no patience for Roman numerals) will be held across a 10-block stretch of Broadway, closing down traffic on one of the city's busiest streets. From 34th to 44th St., Broadway will (temporarily) be renamed "Super Bowl Boulevard" until the focus shifts across the Hudson on February 2nd.

Not surprisingly, the pedestrian oriented Times Square will be the heart of the winter revelry, and officials have already revealed plans for an eight-lane, 180-foot long, 58-foot high toboggan run that will give 1,000 rides an hour.

As much as we football fans love to watch players battle it out in a blizzard on our HD televisions, both league officials and players have criticized the move, as it creates the potential for an ice-bowl type scenario that favors teams used to playing in the cold.

Back in February, the Daily News reported that the league had not ruled out the possibility of postponing the Super Bowl should an untimely blizzard roll into town. Of course, pushing the game back a day or two comes with its own set of problems, with out-of-town fans extending their hotel reservations and changing flights en masse.

Security is also an issue for an event of this size, even more so since the Boston Marathon bombings exposed the vulnerability of large-scale sporting events. On game day, a fenced perimeter with metal detectors will screen fans 300 yards from Metlife, while bomb-sniffing dogs will patrol the stadium itself. Since it is a national event, Federal authorities will be present to assist the NYPD and the New Jersey State Police.

The economic benefit to New York is estimated to be between $500 and $600 million. Although the stadium can only seat 80,000 lucky ticket-holders, the festivities alone will likely draw 400,000 other attendees, with 150,000 coming from out of town.