Proprietress of NYC's Skyline - Amanda Burden
Written by Shwetha Ravishankar
June 4, 2013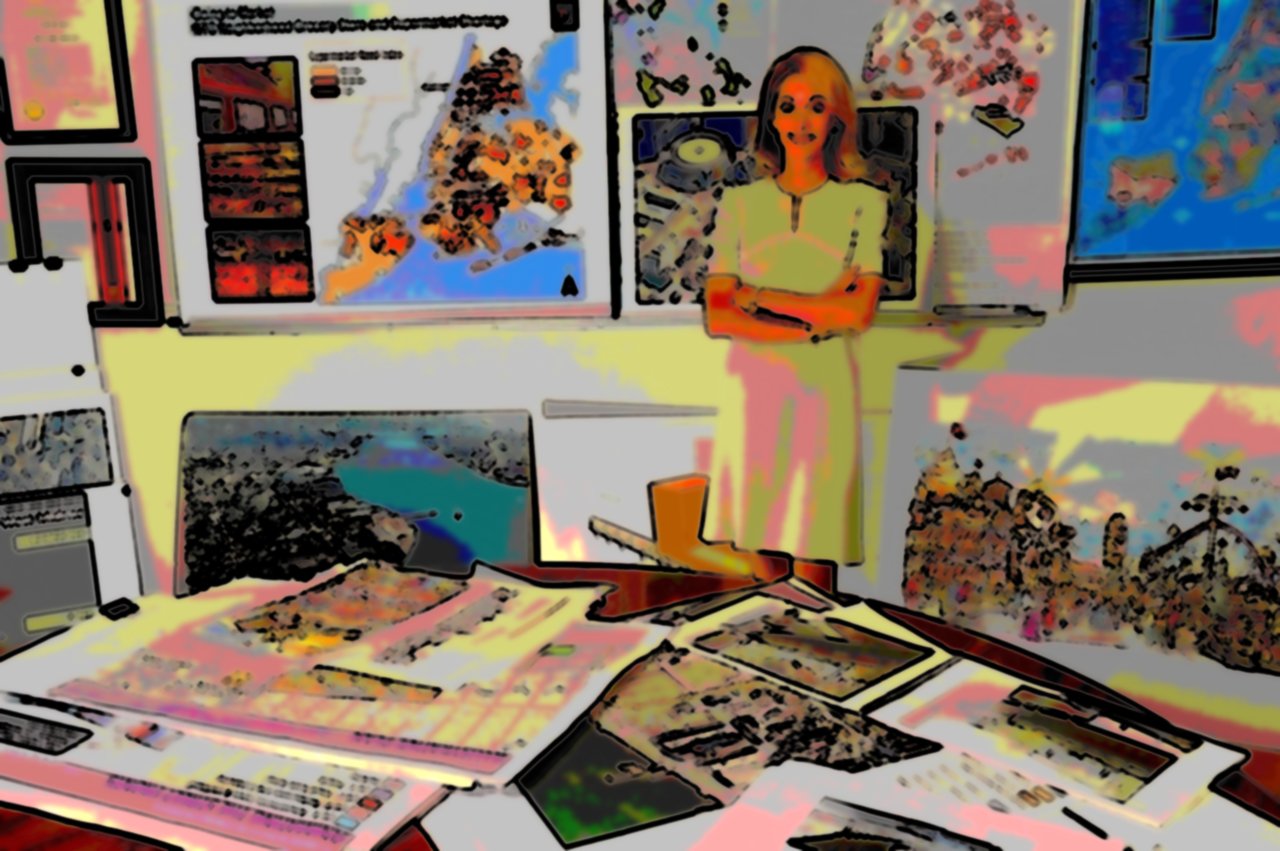 Amanda Jay Mortimer Burden's career began with her first Project for Public Spaces with mentor and architect, William H. Whyte. From here on there was no looking back for Amanda Burden. She went on to serve as the Vice President for the Planning and Design of Battery Park City, her other projects included Midtown Community Court and Red Hook Community Justice Center, from 1983-1990.
Often to credit her style sensibilities to her late stepfather, William Paley, in her illustrious career as the Director of the Department of City Planning and Chair of New York City Planning Commission, she along with Mayor Mike Bloomberg have been on the forefront of new economic agendas and urban design plans.
Known for her crisp sense of style and social connections, Amanda Burden is popular for revamping Brooklyn's Waterfront from dull industrial structures to swanky glass-covered glossy buildings, more than a 100 rezonings spread across 6,100 blocks of the city including East Harlem and Green Point, increased commuter rail access to the Brooklyn Waterfront, revamping Lower Manhattan, the palpable emphasis on the symbolic importance of development after 9/11, converting the abandoned track in the Meatpacking District to the green High Line Park, and incorporating several open spaces in the city's land-use blueprint - Amanda Burden seems to have done in the last 10 years, than the city has ever seen in a 100 years.
In her 11 years of being in the office, and most likely into her 12th and final year of tenure, Amanda Burden, has had her share of controversy and criticism. Daugher of the aloof-fashion muse Barbara Paley, and a string of well-known names in her family tree, Amanda Burden had to overcome her early critics calling her nothing but a socialite. Her two unsuccessful marriages to Shirley Carter Burden and Steven J. Ross (head of Warner Communications), and her stints with Edward M.Kennedy, Christopher J.Dodd and popular newsman Charlie Rose; were the talk of the tabloids.
Today, seated in her 22 Reade Street office, we are sure Amanda Burden, known to drive city developers nuts, is looking back at her decade long tenure at a job she doesn't really need to do, but has done it for the sheer love and passion of shaping the city that paved the way for her life and career. Known to have injected a dose of pizzazz to the Big Apple, she has juggled a demanding career and the tough job of raising two children, all while looking her absolute best, making her way into the pages of Vogue as early as 1965.
A successful career woman, this mother of two, and grandmother of 5, who lives a few blocks away from the Mayor on 75th Street and Madison Avenue, is looking ahead and planning her agenda for what looks like her final year. Her agenda includes plans to rezone West Harlem, Bedford-Stuyvesant in Brooklyn and Fordham Road in Bronx; and the most daunting task of redeveloping the millions of square feet of antique office space around Park Avenue and Grand Central Station.
Here's wishing the smart, successful, chestnut mane girl of the 1960's, the very best in everything. Her legacy is here to stay and set an example for her future successors to come.
"I have my dream job. I want to create places people walk by and fall in love with, and want to be in." - Amanda Burden