Seaport City: New York City's Newest Neighborhood?
Aby Thomas | June 13, 2013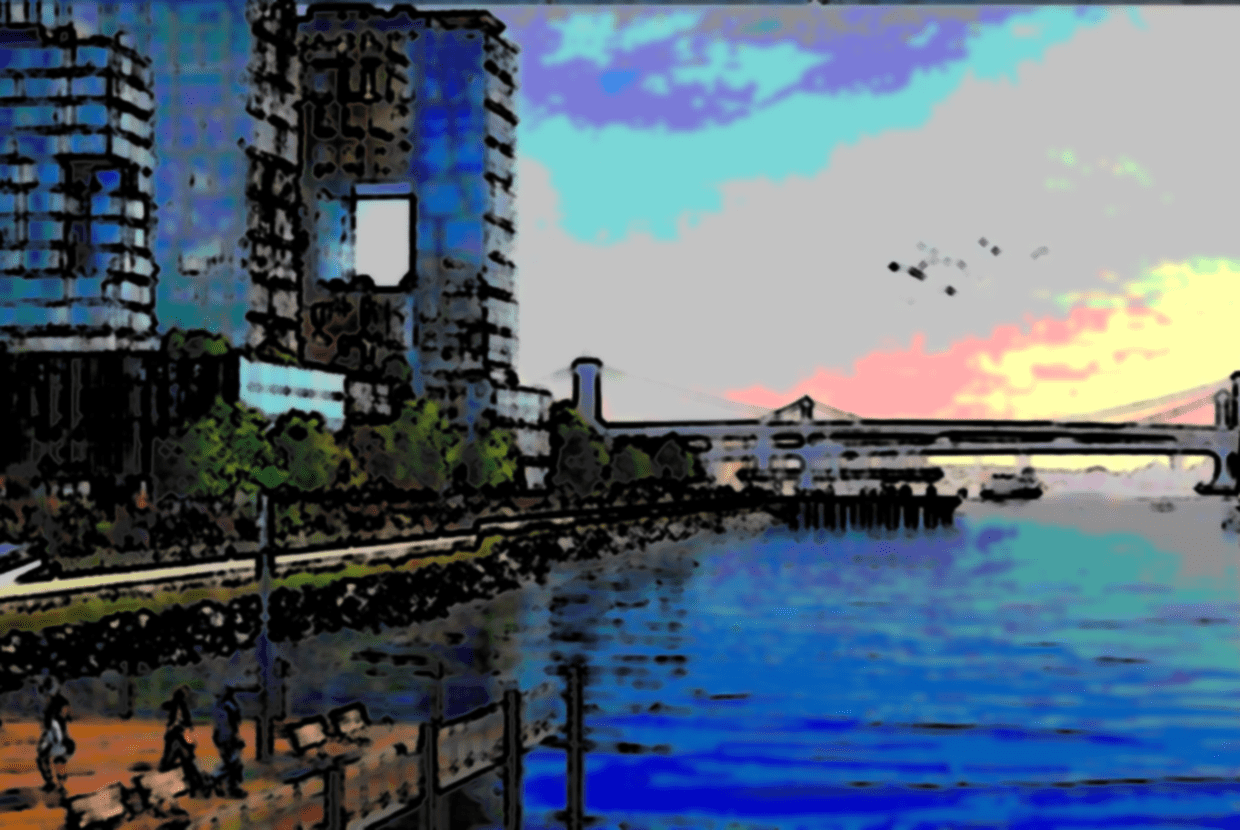 Mayor Mike Bloomberg on Tuesday unveiled a number of impressive ideas to help protect New York City from any possible flooding situations in the future, but perhaps the most interesting one of the lost has been his proposal to create a new Battery Park City-like neighborhood called Seaport City, which will be formed on the East Side of Manhattan just south of the Brooklyn Bridge. This new neighborhood, which will install "a multi-purpose levee with raised edge elevations," will not only help in protecting much of the East River shoreline, but will also provide a new area for commercial and residential development in Manhattan.
The Seaport City plan is certainly grand in its vision, but given how Battery Park City was able to get through last year's Superstorm Sandy without much impact, one can see why Bloomberg would be rooting for a similar neighborhood to protect the eastern sections of Lower Manhattan from hurricane storm surges in the future. Although Bloomberg admitted that such an undertaking would be an extremely costly exercise, he said that the advantages that Seaport City could bring to New York in the long run far outweigh its billion-dollar cost. "Battery Park City made the difference," he said. "We can achieve the same thing on the East Side."
But Seaport City is just one of Bloomberg's many recommendations on how New York City can protect itself from rising sea levels and climate change situations in the future—the total cost of Bloomberg's storm protection measures is expected to be about $20 billion, and this figure doesn't even include the cost of building Seaport City. But when one considers the fact that Superstorm Sandy caused $19 billion in damage for New York City, and that a similar storm three decades from now could cause a loss of $90 billion, then one can see the case for why there shouldn't be any delay in implementing Bloomberg's proposals for the city.
It's also interesting to note that if the plan for Seaport City goes through, then this new neighborhood will bring to Manhattan some much-needed new space for real estate development in the borough. After all, Hudson Yards was billed as the last possible area for development in Manhattan, but this doomsday-like scenario could be averted if Seaport City comes into the picture. So, if the city is indeed able to successfully replicate Battery Park City's model with the proposed Seaport City, then New Yorkers will soon be able to see another flourishing new community take shape in the Lower Manhattan section of New York City.