The Battle Over Penn Station's New Layout Has Started
Clemence Fontaine | June 05, 2013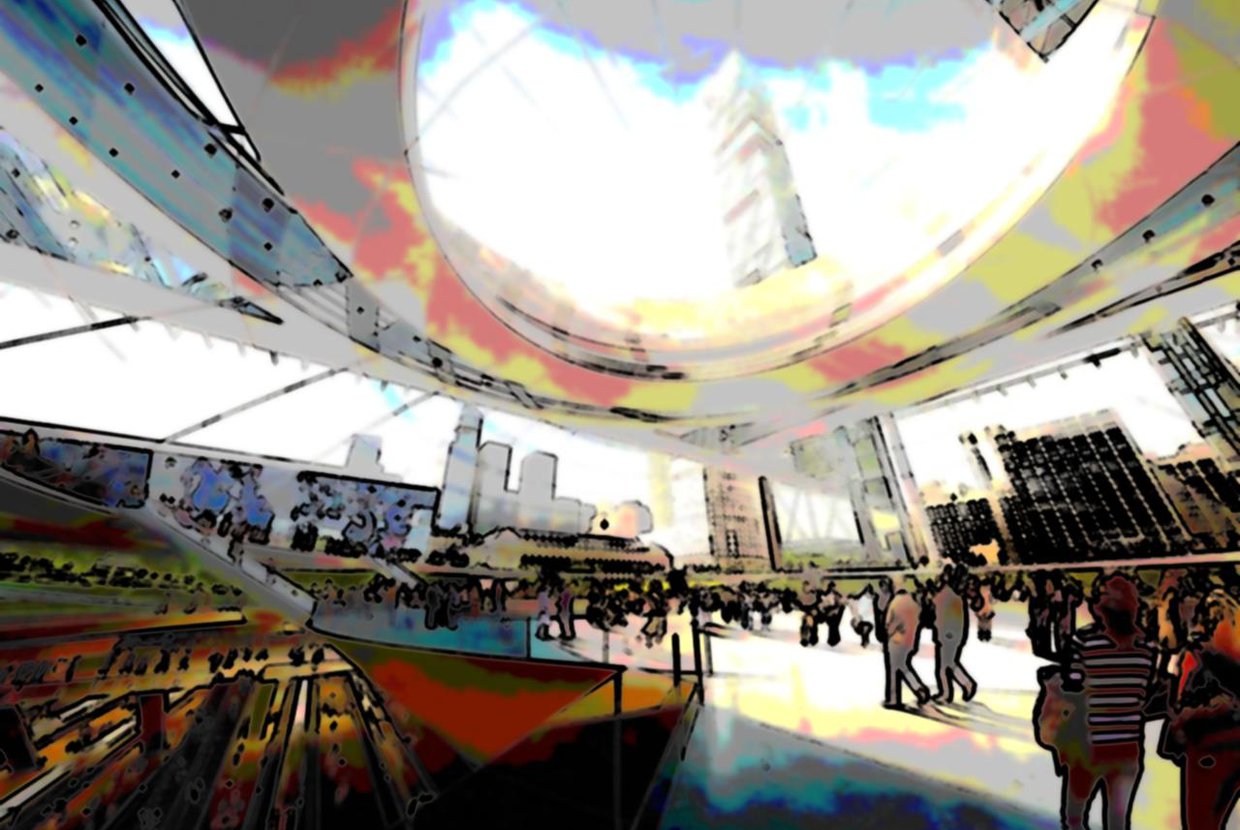 The case for moving the world's most famous arena is not on the agenda yet. The City Planning Commission has given Madison Square Garden fifteen more years to prepare for its eventual relocating. Thus, Penn Station can start laying out its future extension. Indeed, unrealistic projects have already seen the light and the Municipal Art Society has launched a competition over Penn Station's new design. Four of the city's top architects stand out and have begun the fight over who is going to be granted the honor of redesigning New York's main hub.
The aim is to rejuvenate and enlarge the complex so as to meet the requirements of the MAS that has asked for intelligent urban design and planning.
SHoP Architects, Skidmore, Owings & Merrill (SOM), Diller Scofidio + Renfro, and H3 have imagined radical designs. From SOM's plans that could remind of a Star Trek movie to Diller Scofido + Renfro's
"
Penn Station 3.0
" that would attempt at being a new multi-level complex with a rooftop garden, creative ideas do not fail to flourish. SOM's aspirations would be to devise a "civic center" for
Midtown
West
, a newlandmark for the city that people could come to wander around.
However, architects will have to bear in mind that the main goal is for Penn Station to be of convenience to commuters and increase its efficiency. Hence, SHoP Architects plan appear to be more realistic as it attempts at improving rail capacity while also trying to turn Penn Station into a new destination for people to socialize, featuring parks and shops. It would also offer an alternative to relocate MSG as it proposes to extend the High Line so as to connect it between Penn Station and the new arena.
In spite of all these exciting and futuristic ideas, money eventually comes into the equation and these proposals seem to be tremendously costly. On the one hand architects are trying to stress how they would be able to finance their fancy, like Vishaan Chakrabarti from SHoP, who argued that they could cover the costs by using air rights sales and payments-in-lieu-of-taxes. Vin Cipolla, president of the MAS, also commented that "these ideas are buildable", positioning himself as in favor of the proposals. On the other hand, Hilary Ballon, author of New York's Penn Station, has warned against the city's fiscal constraints and stated "This can't be another World Trade Center PATH station" which would imply that the everyday costs to run the station are too costly compared to its revenue.
This decade is likely to be all the more eventful providing that a compromise between efficiency, finance and aesthetics is nowhere near close. Meanwhile it leaves MSG with quite some time to come up with new possibilities over its relocation.