The Race Over New York's Next Mayor is Tightening
Clemence Fontaine | June 12, 2013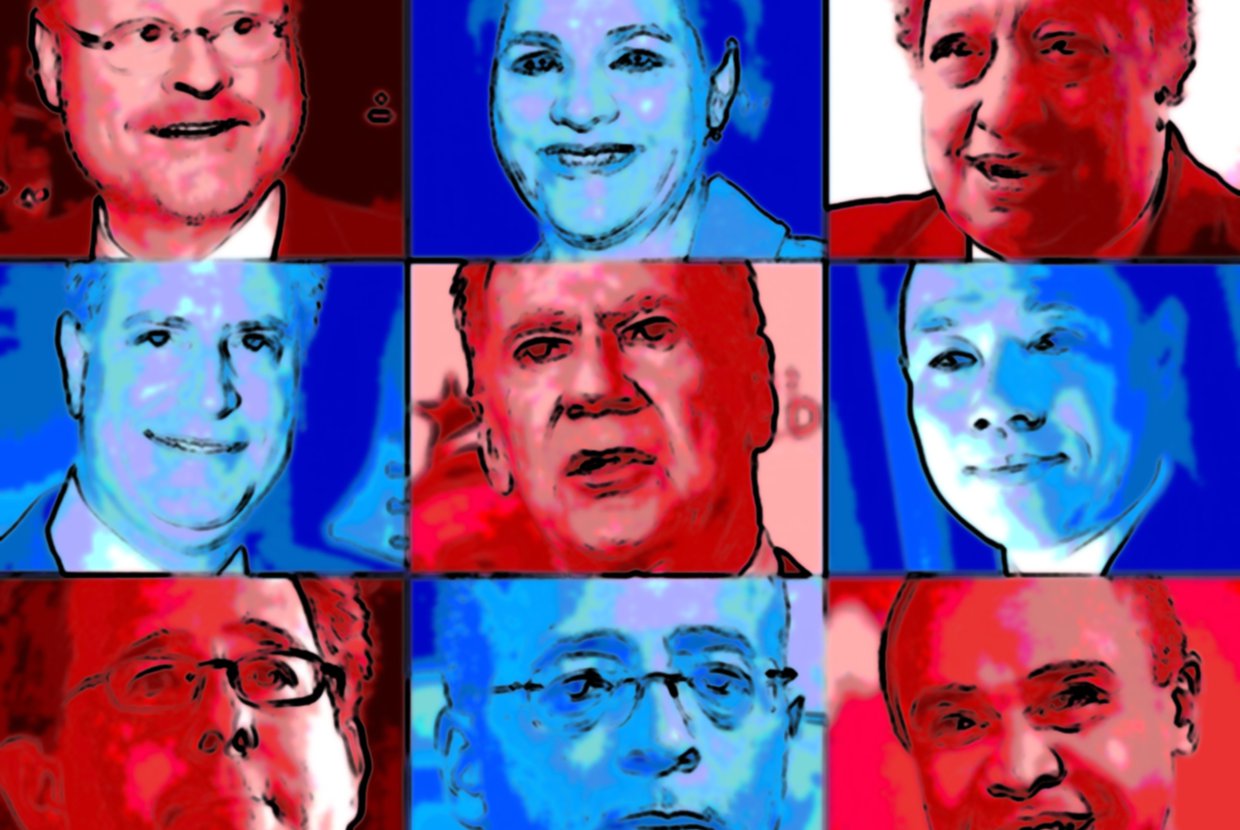 The race for mayor is going full speed and candidates are becoming more virulent with one another as the primary comes closer. Seven Democrats vs three Republicans and one Independent will be competing until September 10th. The twenty year long control of City Hall from Republicans is probably soon coming to an end providing that even Joseph J. Lhota does not appear as a real threat to the other Democrat candidates.
Among the ones that have been standing out is the former Congressman, Anthony D. Weiner, engaging with voters and reporters, he has to win back the faith of women voters. His will for New Yorkers to have universal health care is bold and could remind of a previous race between a young upcoming Democrat and a long renowned and very much liked woman named Hillary. According to a new Marist Poll, he is closely trailing the City Council Speaker with 19% of the possible votes against 24% for Christine Quinn.

The latter has faced many difficulties, with backlash from the LGBT community and the 'Anyone But Quinn' campaign. She has been criticized for being just an updated version of Michael Bloomberg, being called at times "Bloomberg Jr", or "Bloomberg 2.0". It is true that she has shared many of his views and, in the wake of the 2008 financial crisis, has voted to temporarily lift term limits to allow him (and many City Council members, including herself) to run for a third term. However she has sometimes been among his opponents, especially regarding his administration's homeless policy, or when Bloomberg tried to counteract her living wage bill.

But the Speaker has benefited from influential support, such as Related Companies, a main city developer that believes in her plan to create affordable new apartments for the middle-class. Among her supporters, one of the most prominent is undoubtedly NOW - the National Organization for Women - with Sonia Ossorio, the chapter of the association, who has officially announced the endorsement of Christine Quinn on June 10th, declaring "Christine Quinn's candidacy is inspiring to women across New York, not simply because she is a woman, but because she is a woman who has the strongest record of accomplishment of anyone in the race."

On the other hand, Bill De Blasio presents himself as departing from the Bloomberg era as he criticizes him for not having done enough for the New Yorkers to help them through the economic crisis. He also calls for a crucial change in the borough's inequities, with a will to revive the forgotten and poorest boroughs. His mixed-marriage makes him stand out as a progressive candidate but the presence of an Asian and an African-American candidate might thwart his chances.

John C. Liu for instance, the Asian candidate, is gaining points with his proposal to raise the minimum wage to $11.50 an hour in one of the most expensive city in the world. But to what extent is his idea doable when the U.S. is only starting to recover from the crisis. Called by the New York Times a "political machine" he might still be able to surprise us - a candidate to watch closely.

A rarely discussed candidate is Adolfo Carrión Jr. that has been backed up by the Independence Party. In spite of his poor chances of being elected he is counting on his Latino appeal to win over some voters - he was elected President of the National Association of Latino Elected Officials (NALEO) in 2007. A former member of the city council, he gradually became an influential figure in urban planning as he was appointed in 2009 by President Barack Obama to be first Director of the White House Office of Urban Affairs.

The upcoming months promise to be interesting as the primary will spur debates and New York might finally shift to a Democratic city.