Upper West Side's Best kept Secret
Shwetha Ravishankar | June 11, 2013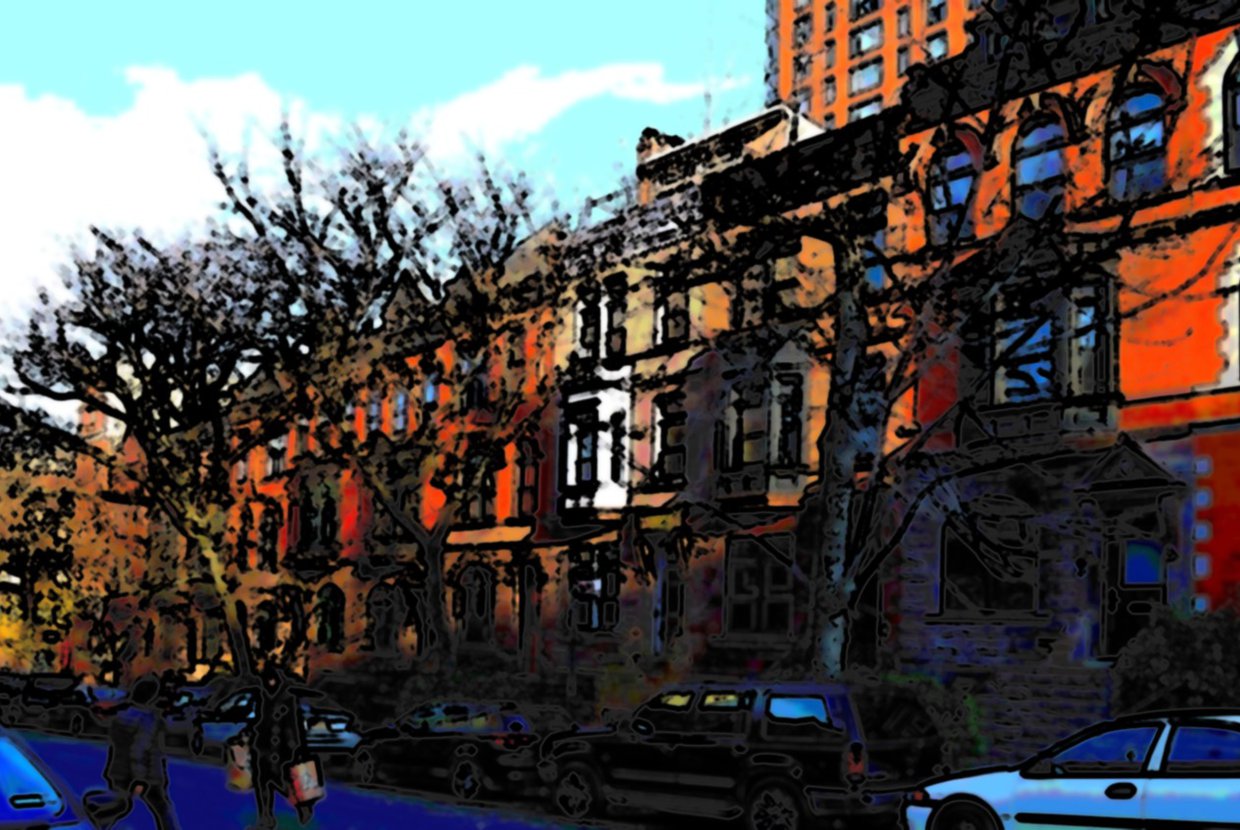 Photo Courtesy John Montgomery
Tucked away in the upscale neighborhood of Upper West Side, is Manhattan's best kept secret - Manhattan Valley. Never heard of it? Don't fret, this has been a neighborhood often eclipsed by its plush cousin. Ideally located between Broadway and Central Park between 96th Street and 110th on the West Side, Manhattan Valley's elusive nature has been the prime reason for its distinctively low prices for its brownstone townhouses and co-ops; both for sales and rentals alike.
It has been only in the recent times that home hunters have been finding their way through the luxurious and premium neighborhood of the Upper West Side, before arriving at this quiet neighborhood. Don't judge a book by its cover, likewise don't draw conclusions about Manhattan Valley, before you have checked out interiors of its townhouses and co-ops, and most importantly its market value - which is half the price of it uber-pricey cousin.
True, this neighborhood has not always been a happy place. It has long been in the dark because of its history, which dates back to the 1970's and 1980's, when hoards of people fled the neighborhood. High crime rate, abandoned homes, ruins of old buildings - was all that was left of Manhattan Valley. Then came the transformation phase, which began with revamping old townhouses, the old Cancer Hospital of New York, a castle like structure was converted to a luxury condominium, more recently in 2007 a pair of glossy glass buildings rose to the skies, and the construction of the 710-units at Columbus Square between Columbus and Amsterdam Avenues - has completely changed the face of this lesser known neighborhood.
Although Manhattan Valley's gentrification has taken a while, but its good news for homeowners isn't it? With rates 30 percent lower than the rest of the borough, it seems undervalued, but get there quick, as it is sure on its way up. A four story townhouse on here can be yours for under $2 million, a two-bedroom apartment will set you back by just around the half a million mark - which is almost equal to price of a one-bedroom cramped apartment in other parts of Manhattan. The newer buildings are leasing apartments starting at $2,300/month for studios and as much as $6,000 for a two-bedroom space. These prices are definitely comparable to every other posh neighborhood in the city.
The perks of living in Manhattan Valley are plenty. For one, its proximity to Broadway, Riverside Park, and Central Park, accessibility to the blue and red lines, a short walk away from the luxurious shopping streets of Upper West Side, for an evening of Jazz at the Peter Norton Symphony Space, shopping at Sephora, TJ Maxx, groceries at Whole Foods, D'Agostino's, and Gourmet Garage; the good-old neighborhood farmers market at 97th and Amsterdam avenues, and a whole range of dining options from Thai to Caribbean, Indian to Ethiopian, and French cuisines on offer.
With rental and sale prices soaring tall, and out-of-reach for most New Yorkers, Manhattan Valley comes as a sigh-of-relief, a glimmer-of-hope, as the last fortress of affordability in the Big Apple.