432 Park Avenue Will Now Have Two Penthouses
Aby Thomas | July 11, 2013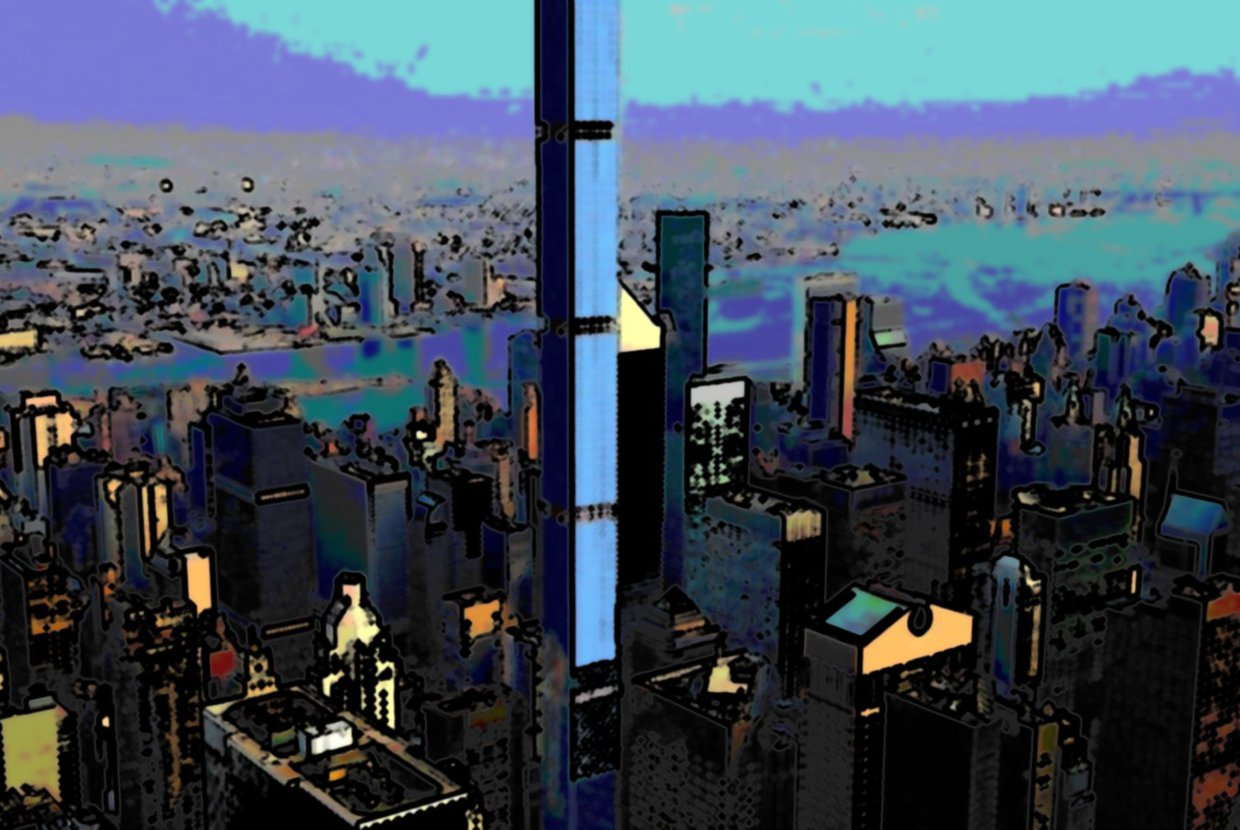 Image Courtesy of DBOX for CIM Group & Macklowe Properties
432 Park Avenue just can't seem to stay out of the news. The 1,396-foot tall tower, which first hit the deadlines for being the tallest residential building that is currently being constructed in New York City, caused quite a stir in the city's real estate sector when it announced that it was putting out its top floor penthouse on the market with a price tag of $95 million. The buzz about the building then continued when that same penthouse reportedly got into contract for the full asking price. But now, the developers have gone ahead and one-upped themselves—there's now going to be a second penthouse in the Rafael Vinoly-designed tower.
According to a report in The Real Deal, the new 96th floor penthouse at 432 Park Avenue will have an asking price of $95 million, while the penthouse directly below it on the 95th floor will be asking for $85 million. Apparently, the new floor has been created by cutting down on the extra high ceiling heights of the 95th floor penthouse—this means that the building's overall height will remain the same as was originally planned. The total number of apartments in the building is also being cut down to incorporate more residential space in the homes—432 Park Avenue was originally supposed to have 141 units, and now it will have only 125 units.
Since launching sales earlier this year in March, 432 Park Avenue has already had nearly $1 billion in sales, and it has recently been launched on the international market as well. It seems quite possible that this new penthouse has been created to make the development more attractive to foreign buyers—however, one wonders which of the two penthouses is actually available for sale, given that one of them is supposedly already in contract. The cut in the number of apartments is also going to make 432 Park Avenue feel more exclusive—the tower might be trying to steal the "global billionaires club" title that One57 currently enjoys.
With all these changes being incorporated in the apartments at 432 Park Avenue, the total sale price of the building has also got a boost, moving up from $2.875 billion to a slightly higher $2.892 billion. And the homes here seem to be certainly worth every dollar one spends on them—given that 432 Park Avenue is going to be the tallest residential building not just in the United States, but also in the whole of the Western Hemisphere, residents here will be enjoying mindboggling views that stretch out as far as the Atlantic Ocean, along with vistas of Central Park, the Hudson River, the East River and, of course, the Manhattan skyline.