An Apple A Day Is Bloomberg's Newest Way
Nikki Hess | July 30, 2013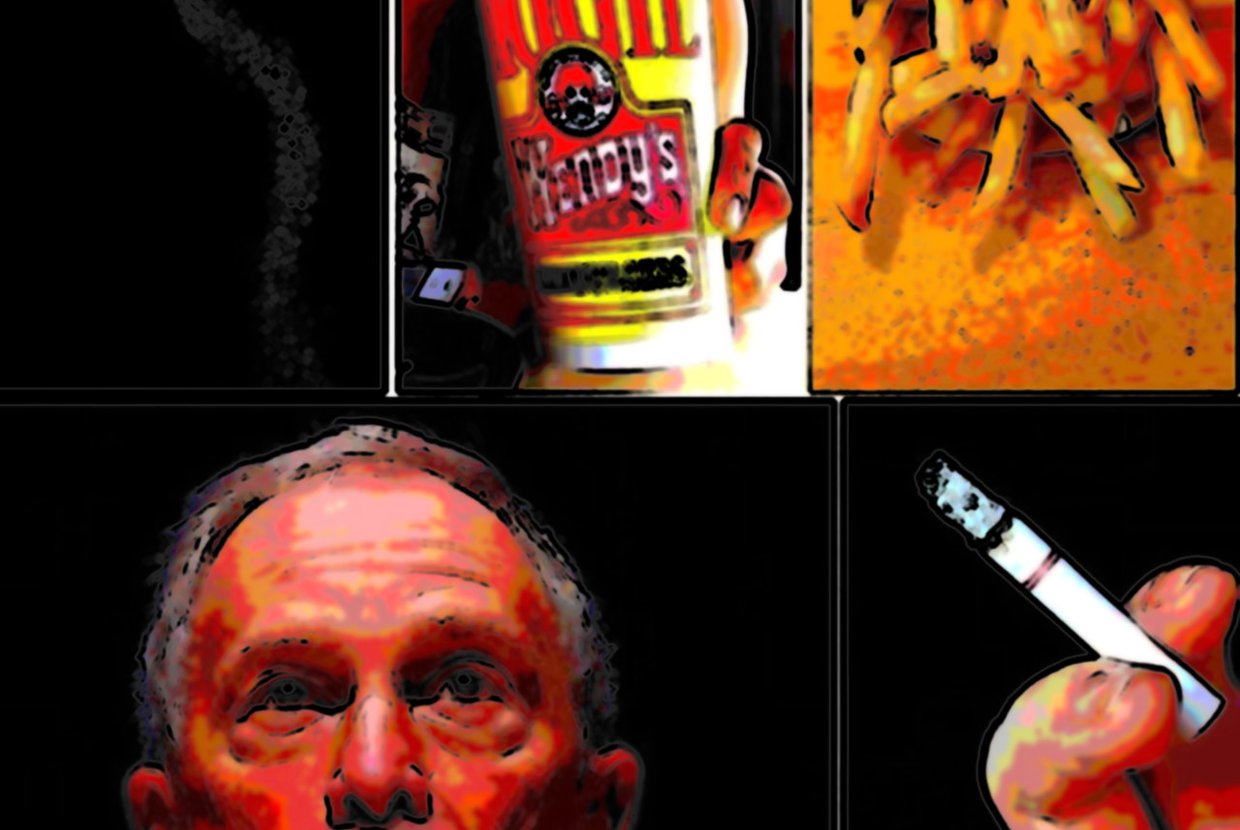 Image Courtesy of Silive
It's no secret that Mayor Bloomberg has been itching to scratch the obesity epidemic that plagues Americans. From his efforts to attach a tax to the city's soft drinks to promoting local initiatives to grow fresh produce, it doesn't seem as though this health-crazed mayor is considering putting an end to his campaigns any time soon. And as for the latest in the city's attempts at combatting unhealthy habits, I present to you: prescription fruits and veggies.
According to the old adage, an apple a day keeps the doctor away. But what if availability to an apple (or for that matter, a decent doctor), is sparse? Well, thanks to this new program, low-income and high-risk patients will receive what are known as "Health Bucks," which are $2 coupons that are valid at 142 different farmers markets across the city. The two issuers of the so-called Health Bucks, Harlem Hospital and Lincoln Medical Center in the Bronx, will be working with 140 patients to improve their overall health. Basically, over the course of four months, patients will receive tips and counseling on how to eat healthier, and they will undergo weight and body mass index evaluations. If the plan works, this program will no doubt be expanded throughout the city, and fruits and vegetables will be offered as a sort of prescription "medicine" to those who cannot necessarily afford to buy such products on their own.
Of course, the reactions to this new campaign are, well, hilarious (to say the least). Commenters on Gothamist's post about this healthy living initiative, for example, advise "snorting" the fruits and veggies, and others are jokingly alluding to the possible rise of a vegetable black market in which "vegans and vegetarians are gonna be dealing kale and ramps down back alleys." Needless to say, to many New Yorkers, this program is downright silly. But before you completely write it off, let's explore the positive outcomes that this program could yield.
Aside from patients and hospitals, the Health Bucks initiative could spark a generous boost in locally-grown produce. Five Borough Farm, for example, is an urban agriculture project started by the Design Trust for Public Space that encourages New Yorkers to transform urban spaces into agricultural oases. According to their ongoing studies, promoting urban agricultural efforts has an overwhelmingly positive effect on a community and notable social, economic, and ecological benefits in addition to the more obvious impact on one's health. As their studies indicate, fostering an interest in such opportunities is great for youth development and education as well as, unsurprisingly, gaining access to healthy and affordable food. It also creates a unique way for volunteers to quite literally invest in their communities and physically witness the growth of their hard work and hours, or simply put, their investments.
Not to mention, in a nation that is overrun with produce supplied by manufacturers with near monopolies on their markets, Bloomberg's plan could also help nourish and maintain smaller businesses. In a city that is incessantly preoccupied with the notion of gentrification and the domination of bigger brands, throwing smaller farms like Brooklyn's Bright House into the mix could be viewed as a welcome change to introduce a healthy dose of competition into an overwhelmingly homogeneous market.
Still, many New Yorkers have already caught on to the locally grown trend without relying on the government's newest program. Chop't, for example, a lunchtime favorite, loves to advertise its fresh, Jersey-grown ingredients, and plenty of markets throughout the city boast local vendors selling the freshest picks from their crops. Even the Bronx has come up with a creative way to sell fresh goods: Using an old school bus that once belonged to a brass band, The Bronx Mobile Market drives around the neighborhood and dishes up its freshest fruits and veggies. What's more, from Monday, July 29 through Friday, August 2, Five Borough Farm and the American Museum of Natural History are teaming up to host a 5-day event known as the "Five Borough Tasting." Designed to educate New Yorkers on urban farms and rooftops and their contributions to the city, the event will serve seasonal specialities like roasted summer squash and garlic mustard pesto.
In essence, while Bloomberg's prescription fruits and veggies plan may seem utterly unnecessary, it could ultimately help the entire city. Although it will only be provided to low-income, at-risk New Yorkers, it could bring us one step closer to creating a lush urban landscape, something that is both good for the environment and nature-lovers alike. Not only that, but it could create more opportunities for smaller businesses to thrive, it could provide further education on healthy eating to a generation that is plagued by diabetes and unhealthy habits, and best of all, it could foster a healthier, stronger community.