From Shackles to Bicycles, Governors Island Is Wavering Another Transformation
Andrew O'Neill | July 02, 2013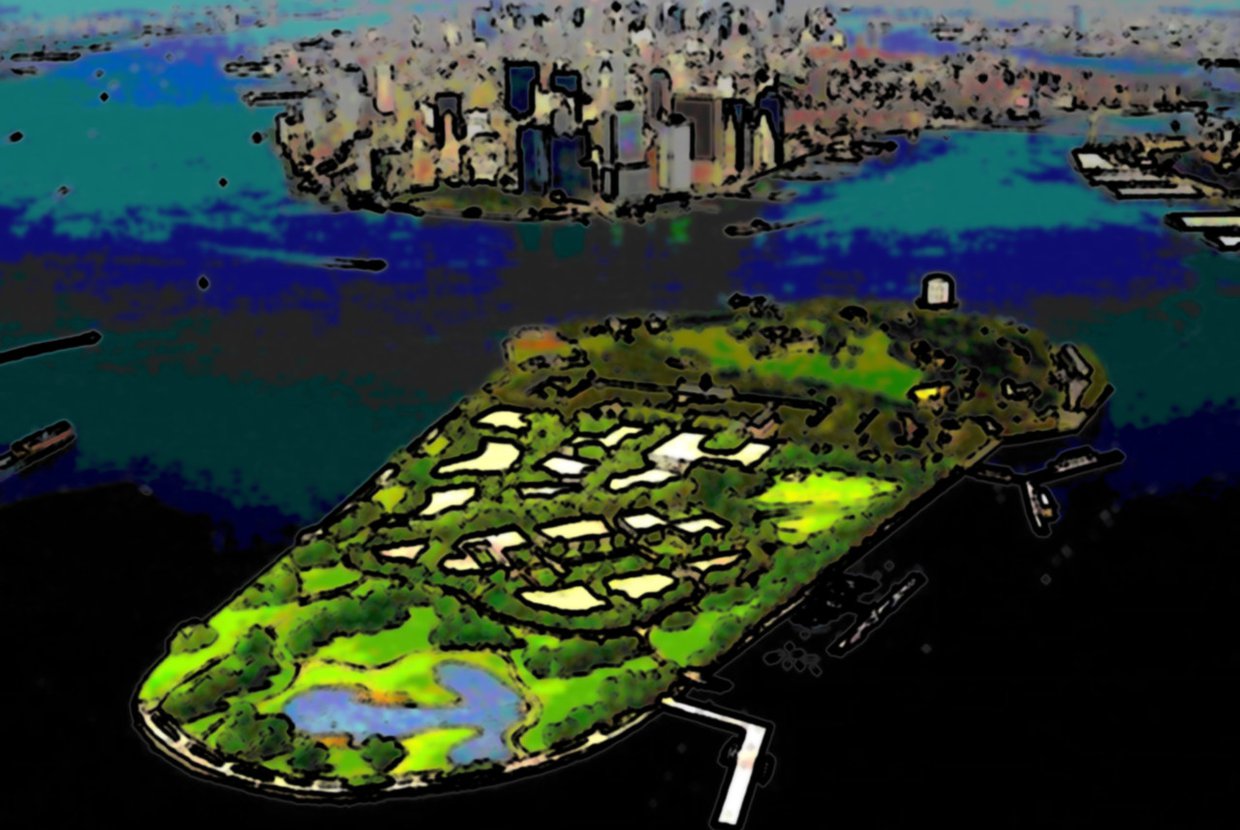 In 1935, Virgil Gill known as the Duke, was serving a ten year sentence at Castle Williams. Little did prison officials know,he was planning his great escape. As if we were watching an episode of Prison Break, "The Duke" took a job in the prison as a waiter. Armed with just his wits, a top hat and his tuxedo, he was ready to make his move. One night he was working as a waiter during a prison function. Aware of his surroundings, he was able to blend in as one of the guests and escaped the island. Unfortunately, he did not get very far. Later, he was recaptured at the Broadway Cafe in Lower Manhattan and was returned to his luxurious living quarters in Castle Williams. These are just one of the many fascinating tales that make New York City's, Governors Island, aka "Alcatraz East" the gem that it is today.
Since the continental army arrived in 1776 during the Revolutionary War, Governors Island has experienced its fair share of historical events. Wishing that the walls could talk, places like Fort Jay, and Castle Williams, left historians and enthusiasts guessing what life was like on the island during precarious times.
It wasn't until 2003 that the city took ownership of the island. Key city officials appreciated the islands beauty and imagined the space as a scenic getaway for citizens and tourists, but it wasn't until 2005, that the city allowed civilian access to the island. Seven years later Mayor Bloomberg broke ground and declared that the island is getting a $250 million dollar facelift. Last month, the first phase started off with a wallop. Citizens and tourists gathered together to witness the implosion of Building 877, which was used as a residential facility for Coast Guard family members until it closed down in 1996. The demolition of this building created the 30 acres needed for amusements and attractions, but most importantly giving visitors an awe-inspiring view of the Statue of Liberty.
Moreover, modernizing Governors Island into a 21st century hotspot, might be the islands finest transformation since it was first used more than 200 years ago.
Phase 1 will consist of infrastructure upgrades, consisting of 2.2 miles of seawall repairs, a waterline to Brooklyn, an addition of 1800 trees and demolishing 18 abandoned buildings. Amusements and features proposed, include mountainscapes, boardwalk, 10 acres of hammock grove, formal gardens, play area, hedge maze, water fountains, art exhibits, food spots and a bike path with free wooden bike rentals.
Eventually, the city plans on adding commercial developments, hotels and college dorms, ultimately transforming Governors Island into a mini metropolis.
Prison Gates To Hammock Groves: A Timeline
July 12th, 1776: Continental Army establishes base on island to in order to defend Manhattan from British Navy.

1966: Army transfers ownership of island to the Coast Guard.

2001:President Clinton declares 22 acres of the island as an historical monument.

Jan. 31st, 2003:The U.S government sells the Governors Island to New York City for a dollar.

2005: City grants free access to civilians for the first time in history.

June 18th, 2011: Island hosts the first Governors ball.

May 24th, 2012: Mayor Bloomberg breaks ground on a 30-acre park, scheduled to open in 2013.

June 9th, 2013: Building 877 was demolished allowing space for upgrades and amusements.