Futuristic Security Comes to Midtown
Thomas Faddegon | July 08, 2013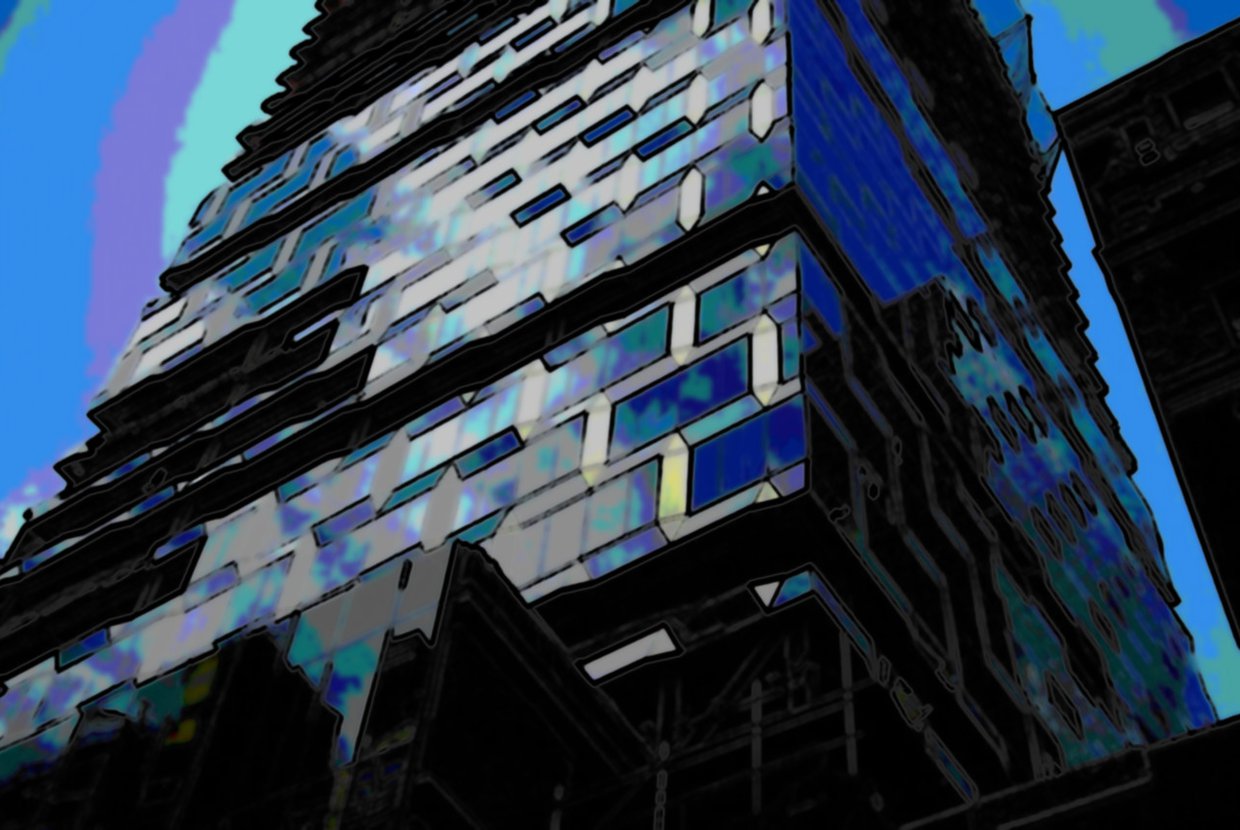 One of Midtown's newest buildings comes with four-finger printing at the desk, iris scanners at the lobby turnstiles, and 350 cameras with smart tracking technology that recognizes when unqualified personnel wander into restricted areas.
No, the NSA isn't moving into Manhattan—and if they were, you probably wouldn't know it.
This futuristic marvel, known as the International Gem Tower, comes courtesy of Extell Development Co., who hopes to attract high-end diamond retailers in need of heavy security. With millions of dollars of inventory in every store, the Fort Knox security precautions suddenly don't seem so excessive.
If the name International Gem Tower doesn't hint at their clientele, then the $1,000 per square foot price tag certainly will. These will not be family-owned diamond stores that are typical of the area. The modern $750 million glass and steel tower stands out among the classic pre-war mid-rises of Midtown, which is exactly what Extell wants.
The tower now stands on West 47th Street of the Diamond District, an area of midtown that has been the center of the diamond trade since World War II. The midtown area grew during the 1930's as thousands of orthodox Jews in the business fled the European Low Countries (Belgium, Netherlands and Luxembourg) to escape the Nazi threat.
Despite the district's name, the Gem Tower is an entirely new beast. "The first of its kind in the Western Hemisphere" according to Extoll's Senior Vice President Raizy Haas, the building gives retailers an ultramodern security system specifically tailored to the giants of the diamond and gem industry: biometric building access, controlled entry interlocking bulletproof door systems, bulletproof glass, and a state of the art vault.
Today, there are 2,600 businesses in the district, but none have been able to draw in multinational companies like Malca Amit and Eurostar, which have already purchased space in the Gem Tower. At this time, the Gemological Institute of America is the biggest buyer, having purchased three entire floors with 80,000 square feet.
In addition to its extensive security system, the high-tech building also has a health club, underground loading docks and floor-to-ceiling windows that give the jewelers plenty of natural light.
Despite a slow start in sales, more than half the units have been sold and another 10% are in contract.