Imitation is the Sincerest Form of Flattery
Joel Bennett | July 10, 2013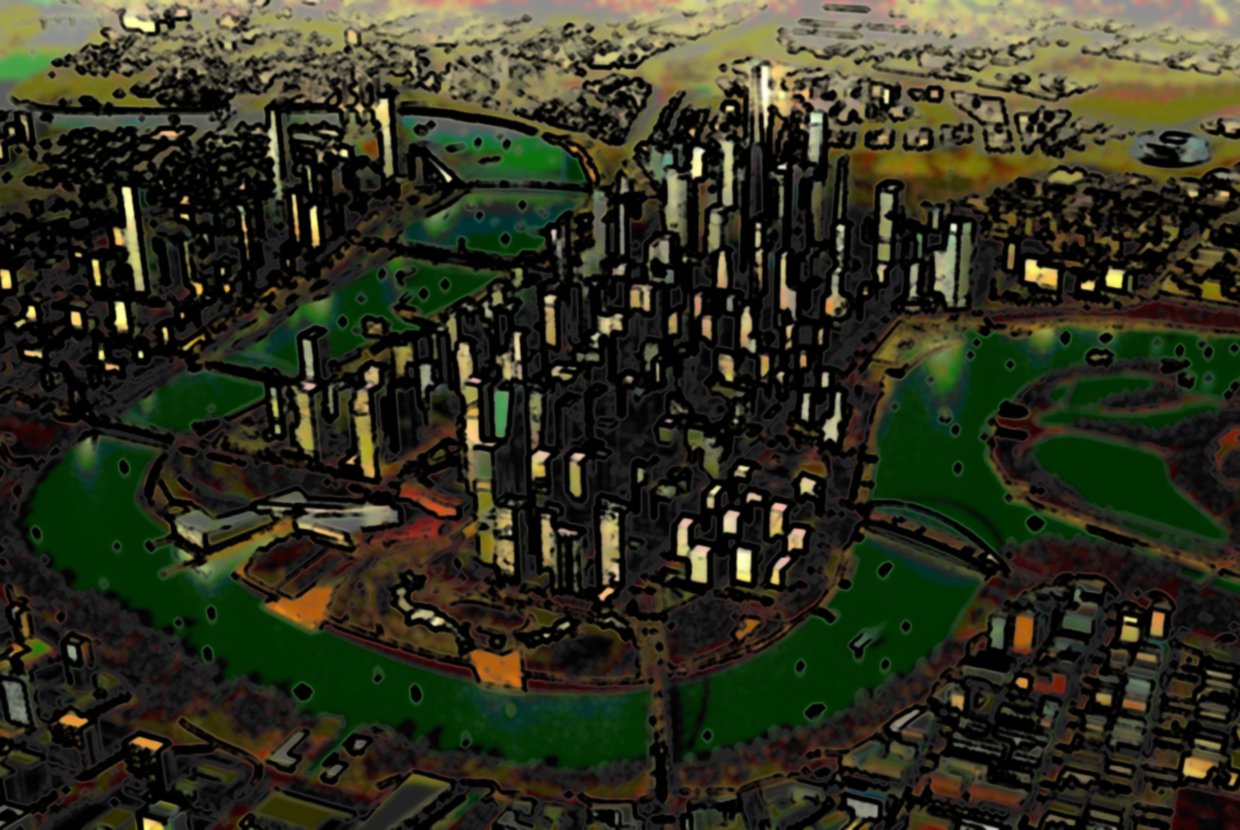 A fifteenth century fishing village named Yujiapu is now the site of a historic architectural undertaking that is bound to stand as a monument to China's newfound fondness for lavish, over-the-top development projects: Manhattan 2.0. Just outside the republic's fourth most populous metropolis of Tianjin, construction is already well underway. Following a popular trend of building functional replicas of distinctly European cities and structures, the copy-cat development of the classic New York City skyline is apparently meant to serve as the "largest single financial center in the world", according to a 2011 article in The Atlantic. If this monstrosity sounds a little too ambitious, you aren't alone.
Construction in Yujiapu began in 2009 after a 3.86 sq kilometer lot of land was chosen by planners for its geographical similarity to that of Manhattan. The Haihe River bends around completely to form a peninsula tip that'll serve as a convenient location. Upon its scheduled completion in 2019, Yujiapu will offer around 9.5 million square meters of office space, at a staggering cost though – construction estimates are projected to run upwards of RMB 200 billion (almost $33 billion). To put that number into perspective, over half of the countries that appear on a 2011 United Nations list are estimated to have a smaller annual GDP.
Yujiapu will feature a cloned version of the Rockefeller Center, as well as a pair of skyscrapers that will closely resemble the original World Trade Center towers. All jokes about cheap Chinese knock-offs aside, it seems there has been no expense spared on the architectural front, as the two aforementioned buildings are being designed by a Chinese subsidiary of Tishman Speyer, the firm responsible for the original WTC. The city's centerpiece, a 588 meter tower (taller than the new One WTC building), is being designed by a subsidiary of The Rockefeller Group, while the performing arts center will apparently be handled by Lincoln Center architects.
While Manhattan 2.0 is certainly the largest, most awe-inspiring absurdity we've seen as of late, it's part of a long line of unapologetic knock-off architectural endeavors that have become a trend in China. An Eiffel Tower stands in Tianducheng, Tower Bridge (of London fame) in Suzhou, and the entire town of Hallstatt, Austria has been duplicated in the city of Hiuzhou. While it's common practice to build in a particular style or period, and model features after more distinguished structures (take the government buildings in Washington D.C., for example), it is generally considered derivative and tacky to clone entire buildings. There is a complete lack of cultural identity, there is no sense of history – that kind of disposable thrill is reserved for the plastic facades of Las Vegas. But in China, these are fully functional, sometimes entirely residential, sought-after properties. They're tourist attractions, yes, but they're also taken seriously somehow. China's upper-class pay exorbitant amounts of money to live in Orange County style mini-mansions, or flats in the quaint cobblestone streets of "Thames Town". It's only natural that the biggest cloning endeavor yet be reserved for the most recognizable skyline in the world.
Critics fear the city is, figuratively speaking, sinking into the marshlands it stands upon though. In order to raise the money for construction, officials in Tianjin have already borrowed near a trillion yuan, a number equivalent to the per capita income of the entire city (a population of 13 million people). Developers are still seeking new lines of credit, and according to Zhang Xiaoying, a real estate analyst for Tianjin Centaline Property Consulting, some are selling buildings at a loss to pull out of the project completely. Investments in the endeavor are "way too risky".
The possibility of this grand ode to Manhattan remaining a ghost town is very real, as its commencement was only possible during China's recent economic boom that inflated the housing bubble to unfathomable proportions – but that bubble is in danger of popping now, since the economy is beginning to slow. The debt is massive, and such a miserable ending to this overzealous dream-project will likely draw comparisons to the numerous unpopulated propaganda cities and developments in North Korea, rather than evoking images of wealth and strength that the thought of Manhattan inspires.