In Awe of The Apthorp: NYC's Historic Condominium
Shwetha Ravishankar | July 19, 2013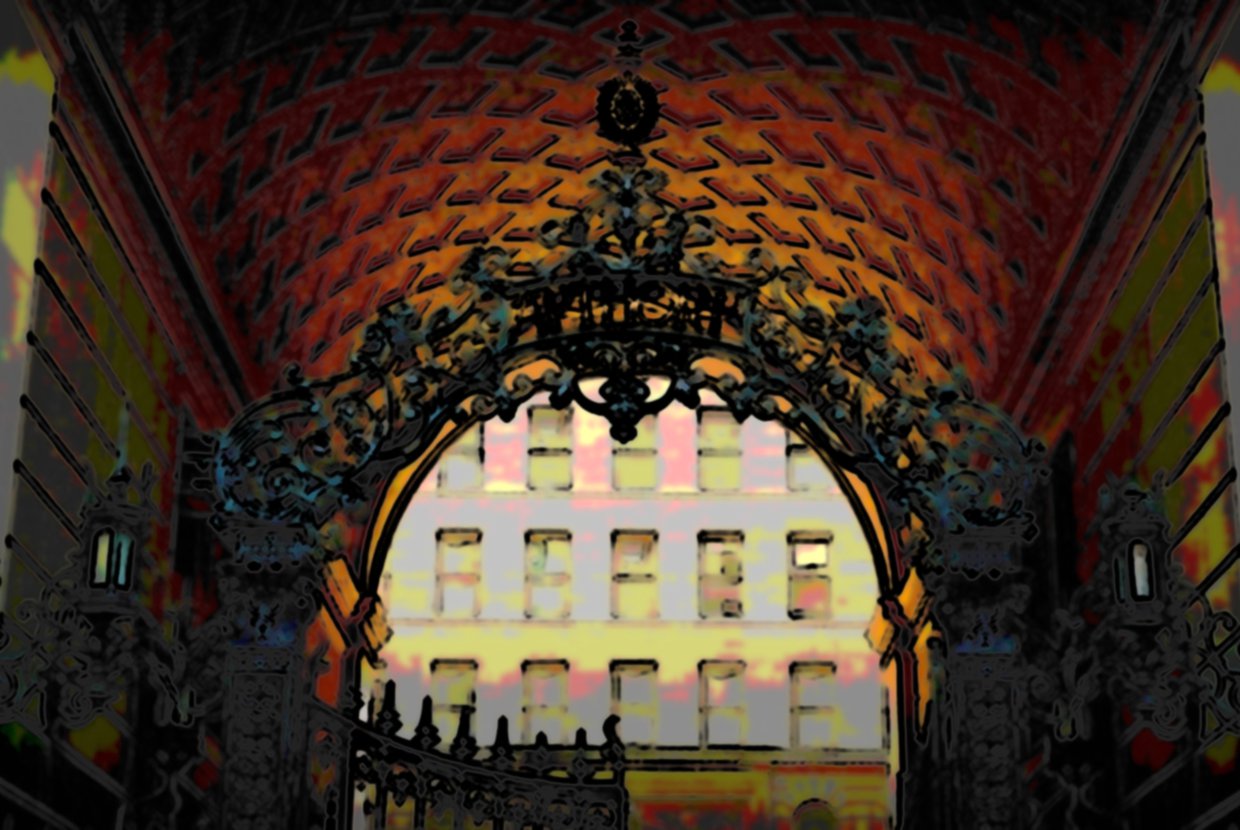 In the heart of the Upper West Side, tucked away behind giant black and gold ornate gates, is the historic condominium building - The Apthorp. Its treasured Italian Renaissance Revival architecture was built between 1906 and 1908, and designed by architects Clinton & Russell.
Stretching all the way from Broadway and West End Avenue between West 78th and 79th streets, the building has had local residents, tourists, and everyone who has ever seen Apthorp left in awe of its sheer beauty and elegance. Described by many as "Monumental and magnificent" - it sure lives up to its name.
Named after Charles Ward Apthorp, the owner of the Apthorp Farm, which was once spread over 300 acres in this part of Manhattan. Today the building stands on a three-story rusticated structure with string moldings that enhance the block-like-structure. Arched windows, lifesize limestone sculptures representing the four seasons, stand above the vaulted entrance way with its wrought-iron gates enhanced with a pair of gold gazelle heads.
Get past its grand entrance way, and you are welcomed by the grand courtyard and around it is the statuesque architectural beauty - The Apthorp condominiums. Designated as a New York City Landmark in 1969, it was later added to the National Register of Historic Places in 1978. The condominiums spread like a half-moon around the cobblestoned driveway and central courtyard, was converted into luxury condominiums only in 2008. At a whopping $3,000 a square foot, which is around $6.5 million a condo, it has thus been the most expensive condominium conversion projects till date.
Its exclusivity and rare availability on the market have had it been in the press for its premium design features, renovations, and most recently we read this on Curbed, that one of its penthouses that was sold for just a mere $228,900! Yes, you read that right, no missing numbers here. How does that happen? Well, a lot of people are shocked, as the price is a 88% price cut from the original $2.025 million. Making sense of this madness are the residents of The Apthorp, who cleared the air by saying, ""These are rooftop units that were built as servants' quarters. The price reflects their condition, size and overall stature. They are not remotely representative of the grand, spacious and completely renovated residences that are currently for sale."
River Side Park, Located in the Apthorp Neighborhood
Architecture, history, and an elite gated community, the package comes at a premium price, and rightly so when "Brangelina" are looking to pick up a slice of "The Apthorp". But you can get smart and sneaky you can pick up one of these rooftop units for a throw-away price and spruce it up to take it from drab to fab; like the "Property Brothers"!