In the heart of Harlem's Renaissance - Sugar Hill
Shwetha Ravishankar | July 23, 2013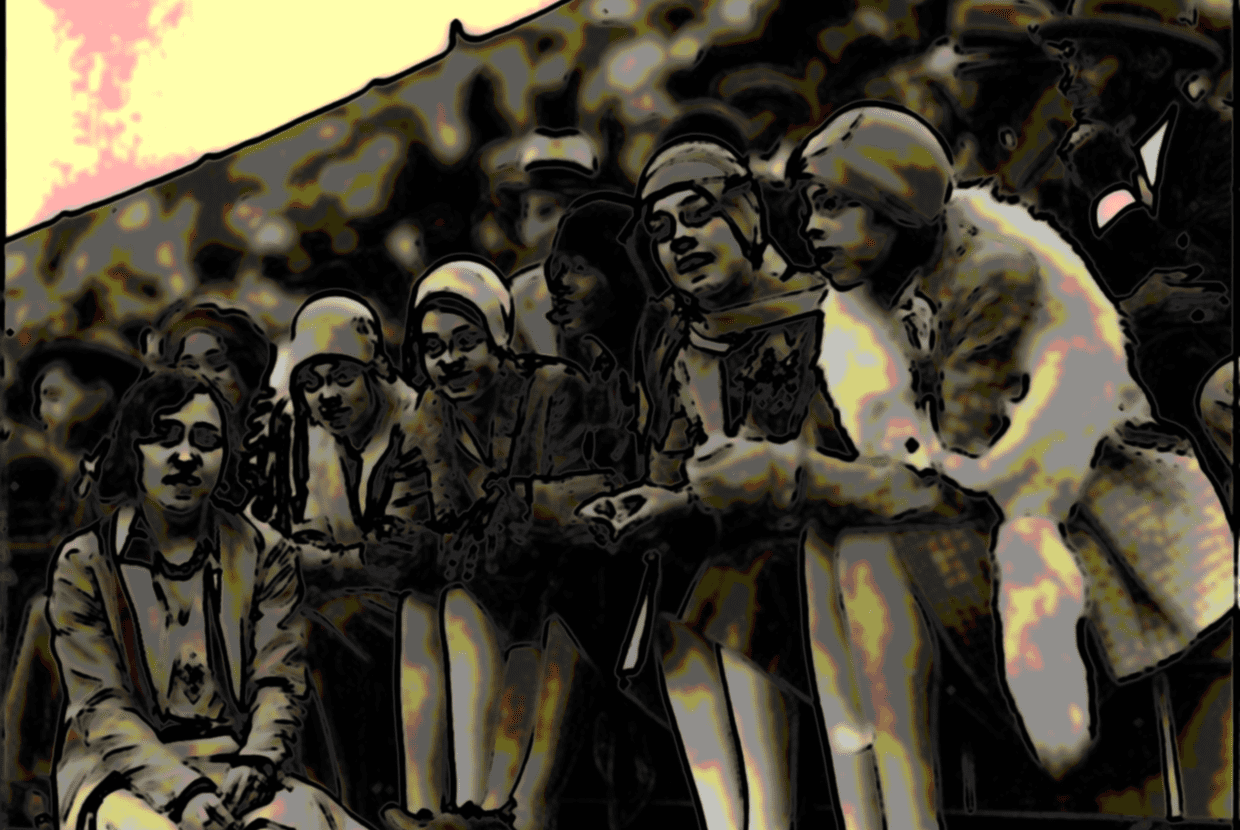 Sugar Hill's Affluent African-American's
Located in the northern part of Hamilton Heights in Harlem, Sugar Hill is a reminder of Harlem's Renaissance during the first World War. Stretching from 155th Street to the north and 145th Street to the south, from Edgecombe Avenue in the east to Amsterdam Avenue in the west, Sugar Hill got its name as a reflection of the "sweet life" of the wealthy African Americans, who called this neighborhood home.
From the early days of NYC's rags to riches times in the 70's, to this days modern era of the "Harlem Shake", New Yorker's raise an eyebrow when you say, "I live in Harlem". I live in East Harlem and its a beautiful neighborhood. Well, crime rate and the sounds of gunshots is something that is possible across all boroughs of New York, whether it is shootouts at Bronx or getting stabbed in the heart of 59th Street, so it's time to shed your preconceived notions, as you learn about this beautiful upscale African American neighborhood, which is part of the Historic District of NYC.
Photo Courtesy BohemiaRealtyGroup
Originally a Dutch Village in 1658, the neighborhood was named after the city of Haarlem in Netherlands. Sugar Hill is tucked away in the highest point of this neighborhood. Here the wealthy and affluent African Americans live in the older brownstone buildings, as well as the modernized townhouses and apartments, and send their kids to private Kindergartens and teens to Ethnic Cultural School.
While most people assume Sugar Hill to be an all-black neighborhood, it is in fact a community of a healthy mix of African Americans, Hispanics, and Whites too. Sugar Hill's rise to fame, was when it was part Duke Ellington's song "Take the 'A' train", written by his collaborator Billy Strayhorn, while they were homesick on tour in Chicago, Sugar Hill was now etched in his musical notes.
A stroll in this plush neighborhood, and you can see homes built in Beaux Arts, Queen Anne, Dutch, and Romanesque Revival styles; in a array of color palettes and materials; the portrayal of famous architects like Neville & Bagge, George Pelham, and William Mowbray. An architecturally impressive and culturally distinguished neighborhood, Sugar Hill has been home to artists, musicians, government officials, and writers among others.
Away from the hustle and bustle of Manhattan, Sugar Hill remains a quieter haven for wealthy New Yorkers, with bountiful cultural experiences like no other. Looking over East Harlem and the Hudson River below, Sugar Hill is strewn with several historic buildings, pubs, and restaurants that have been the haunt of several noted names in the art and movie business. Step into the historic St.Nick's Pub on 773 St.Nicholas Avenue, (currently closed for renovation), which has the distinction of being the oldest Harlem jazz club in operation; to enjoy a drink in the same bar where artists like Billy Holliday, Clifton Webb, Billie Holiday, Lena Horne, Duke Ellington, and his collaborator Billy Strayhorn, wrote music and performed too. Run by a musical couple, the magic of the place was unparalleled, as the couple sang operatic melodies, whilst they served up cocktails.
Another popular location here was 466 W.152nd Street, home to the Dance Theatre of Harlem, which was founded by Arthur Mitchell and Kate Shook. The theatre has long served as the epicenter, encompassing a top-notch ballet company, an impressive school of dance, and the place for national and international arts education and community outreach programs.
Built by a fancy-schmancy builder in the late 19th century, 10 Street, Nicholas Place, is a treat for the eyes. Built in Romanesque Revival, it was once owned by, James A.Bailey (of eponymous circus fame), it had multiple owners over the years, and today is the M.Marshall Blake Funeral Home.
Photo Courtesy HarlemBespoke
Yet another landmark of Sugar Hill, is the "Home Sweet Edgecombe" flag that flutters with pride. Marked by residents Stephen Charles Nicholson, Derek Agile Jones, and Edward Bartley Mallard, one of the first pioneers of "The Actors Studio MFA program", who made No. 291 home, they wanted to give the area character and the distinction of a space, that was more than just a place to live. Today, a new flag is painted each year by the children of Edgecombe Avenue, that makes for a vibrant block-party.
Photo Courtesy Harlem Sugar Hill's 21st Century Historical Guide and Map
Some of the most celebrated residents of the elite addresses 555 Edgecombe Avenue and 409, included W.E.B. DuBois - founder of the NAACP and editor of Crisis, William Braithwaite - poet and novelist, Eunice Carter - one New York State's first African-American judges, May Chinn - a pioneering physician, Aaron Douglas - the great muralist, Thurgood Marshall - the first African-American Supreme Court Justice, Julius Bledsoe - the original Joe in Showboat, Paul Robeson - actor and political activist, Count Basie - legendary jazz pianist, and Kenneth Clark - social psychologist.
Jazz Pianist - Count Basie
Before we wrap up on our peek into Sugar Hill's historic spots, celebrated residents, and thriving cultural scene, we take a look into one of the neighborhoods newly restored Grange Bar and Eatery on Amsterdam Avenue, which opened on June 6th 2013. Restored to its vintage feel, complete with features of a 19th century barn, like hay catchers converted into lamps, crackle paint finishes, distressed white oak plank floors, plaster walls that have the weathered look, and exposed brick - transport customers to an era gone by.
Photo Courtesy Harlem Bespoke
With a plethora of historic tales tied to this neighborhood, that is truly a culture-vultures paradise, I bet you want to note "Harlem's Sweet Spot" on your must explore spots in NYC!