Is Time Warner Westward-Bound?
Joel Bennett | July 22, 2013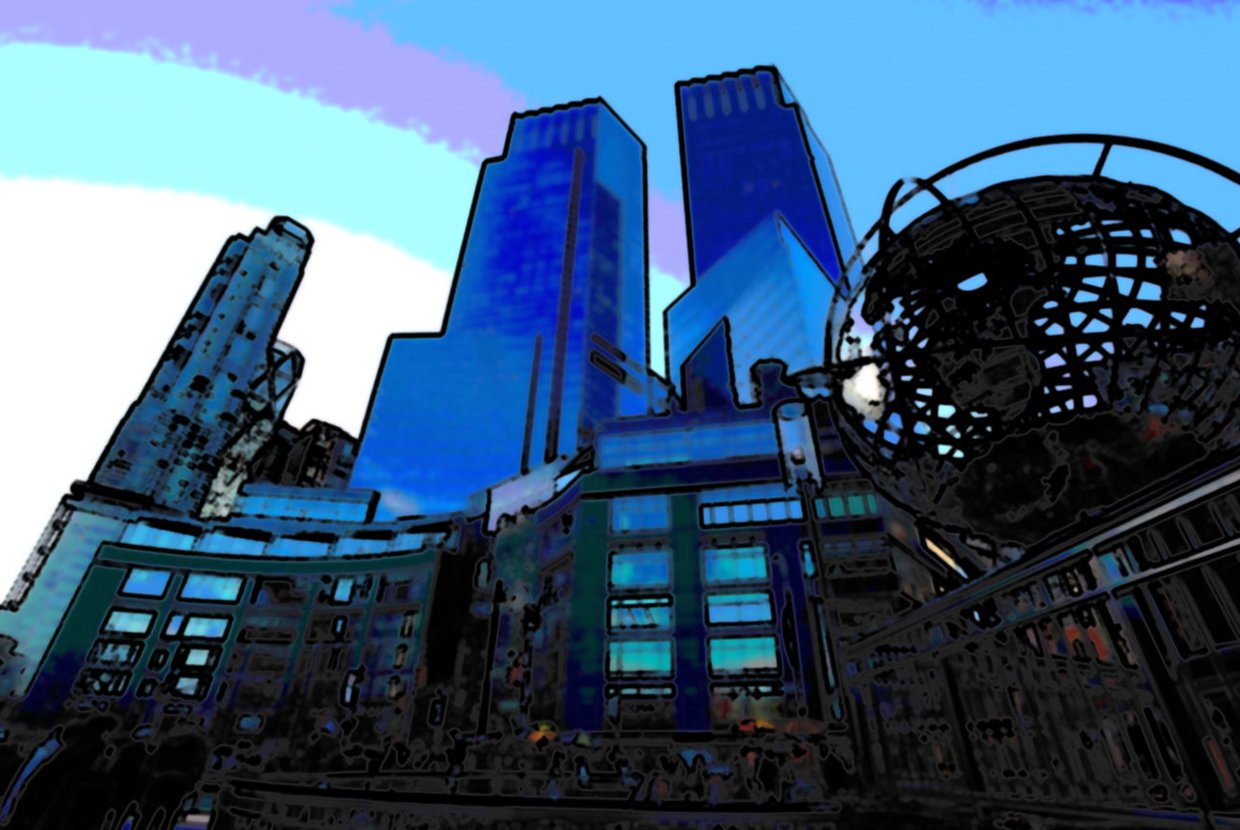 Earlier this month, Time Warner's tentative plans for a mass exodus from its Midtown headquarters came to light after the media/entertainment giant entered exclusive talks with Related Construction. The deal hasn't been officially inked yet, but the move would take the companies operations Westward to Hudson Yards. While it appears to be a win-win for both parties involved, the thought of empty skyscrapers in Midtown is a concern for some.
An official announcement is expected this month, and will likely involve a double deal between the two corporations. Related, the original developer of the Time Warner Center, will reportedly pay $1.3 billion for Time Warner's current offices, who will in turn lease the space for the next five years, or until Related completes construction on the new offices. Time Warner will move its operations into more than half of the eighty-story, 2.4 million square-foot skyscraper currently being developed by Related – who previously were seeking a large corporate tenant for the building before it could confidently begin construction. Related was apparently prepared to sell office space to Time Warner for cost, recouping money on retail and residential sections of the development project that the company's presence would bolster. The efforts to lure Time Warner come at a time when very few large corporations are looking for new office space, and while Time Warner is looking to cut costs, this is effectively a marriage of convenience for both parties. News of the move has only strengthened momentum and expectations for the Hudson Yards Project, now set to emerge as Manhattan's newest commercial district.
The shift of operations would not only leave the Time Warner Center in Columbus Circle without a big-name corporate anchor, but would also create vacancies in fifteen other buildings across the New York metropolitan area, bringing employees of Turner Networks, HBO, CNN, and the Warner Brothers movie studios under the same roof. Less than a decade ago, Time Warner's move to its current location revitalized Columbus Circle and established it as a commercial center in its own right.
City councilman Dan Garodnick fears the corporation's exit will deal a blow to Midtown's economic big-business dominion, as Columbus Circle slowly empties. Adding stress to the situation are the rezoning plans for Midtown East, which include a 'sunrise-provision' that prevents new commercial construction for five years – a move meant to allow other areas of the city to grow without competition. To contrast Garodnick's fears, an unnamed executive briefed on the Time Warner deal has stated that the company has already found a possible candidate to take over their old office space. Whether or not the new tenant is a large enough presence to fill the void left in Columbus Circle after the move is still unknown.