Janette Sadik-Khan: A Familiar Face in the Crowd
Joel Bennett | July 15, 2013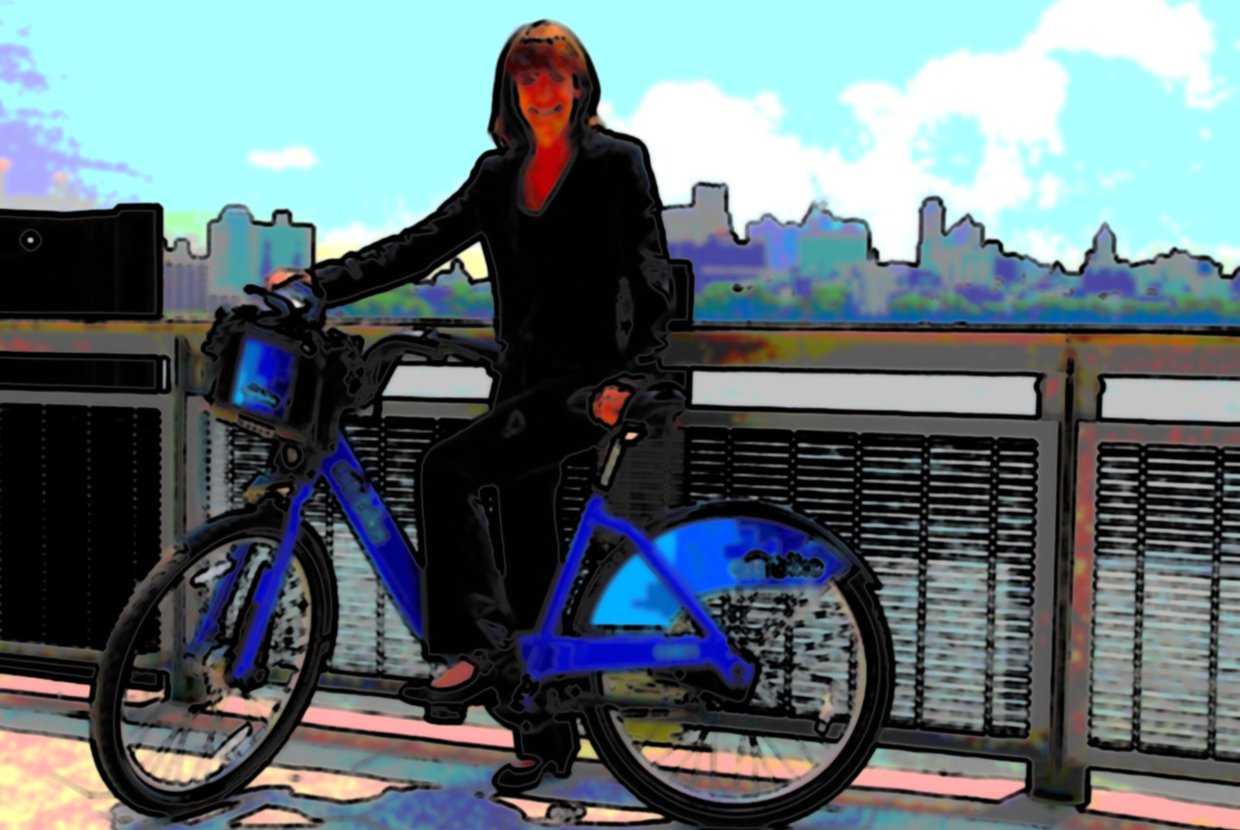 When thinking of New York City, some of the first things that come to mind are back-to-back traffic, blaring horns, and screaming cabbies. These chaotic street scenes are merely the blood pumping through the city's veins, congestion that is the bane of our existence yet rests in a fond place in our hearts whenever we venture out to the suburbs. While there's never going to be anything close to a relaxed, orderly flow of traffic, Janette Sadik-Khan has been assigned the thankless task of taming it all for the past six years, and somehow has kept her cool in a city known for its road rage.
Appointed by Mayor Bloomberg as commissioner of the New York Department of Transportation in 2007, Sadik-Khan is in charge of keeping traffic running smoothly and safely. She oversees operation, engineering, construction and maintenance of 6,300 miles of roadway, 800 bridges, 1.3 million street signs, 300,000 streetlights, 12,000 traffic lights, and the entire Staten Island Ferry service. A tall order for any person brave enough to take the helm, Sadik-Khan has implemented a number of innovative programs that have won her numerous awards and even honorary degrees.
Her focus lies in safety first, and pedestrian programs have made the greatest impact during her leadership. Her first major strategic plan, Sustainable Streets, has seen the installation of new bus services, the installation of 23 public plazas, car-free streets during the summer, weekend pedestrian walks, and a whopping 285 miles of designated bike lanes. Now a recurring front-page theme, the Citi Bike program is the result of Sadik-Khan's push for a bike share program that was met with overwhelming enthusiasm (not without its opponents, though). Her improvements may be most visible in Times Square, where through-traffic was completely diverted, leaving a bustling pedestrian center at the heart of one of the city's busiest tourist intersections.
The Department of Transportation has also made major infrastructure improvements under Janette Sadik-Khan, including restoring the Brooklyn Bridge, replacing the Willis Avenue Bridge, and improving the St. George Ferry Terminal. She's also kept the roads running smoothly with a program that seeks to ensure asphalt, sidewalks and bridges are in good repair. All in all, she's been a major success in a sensitive role that deals exclusively with a major part of every New Yorker's day-to-day lives. In the midst of all the madness pulsing through the streets and avenues, she's already made her mark; open spaces, curbside seating, large sections of roadway now without a car in sight. Somehow, she's made New York a friendlier place.