Love Ethnic Museums? You're Hardly in the Minority
Nikki Hess | July 25, 2013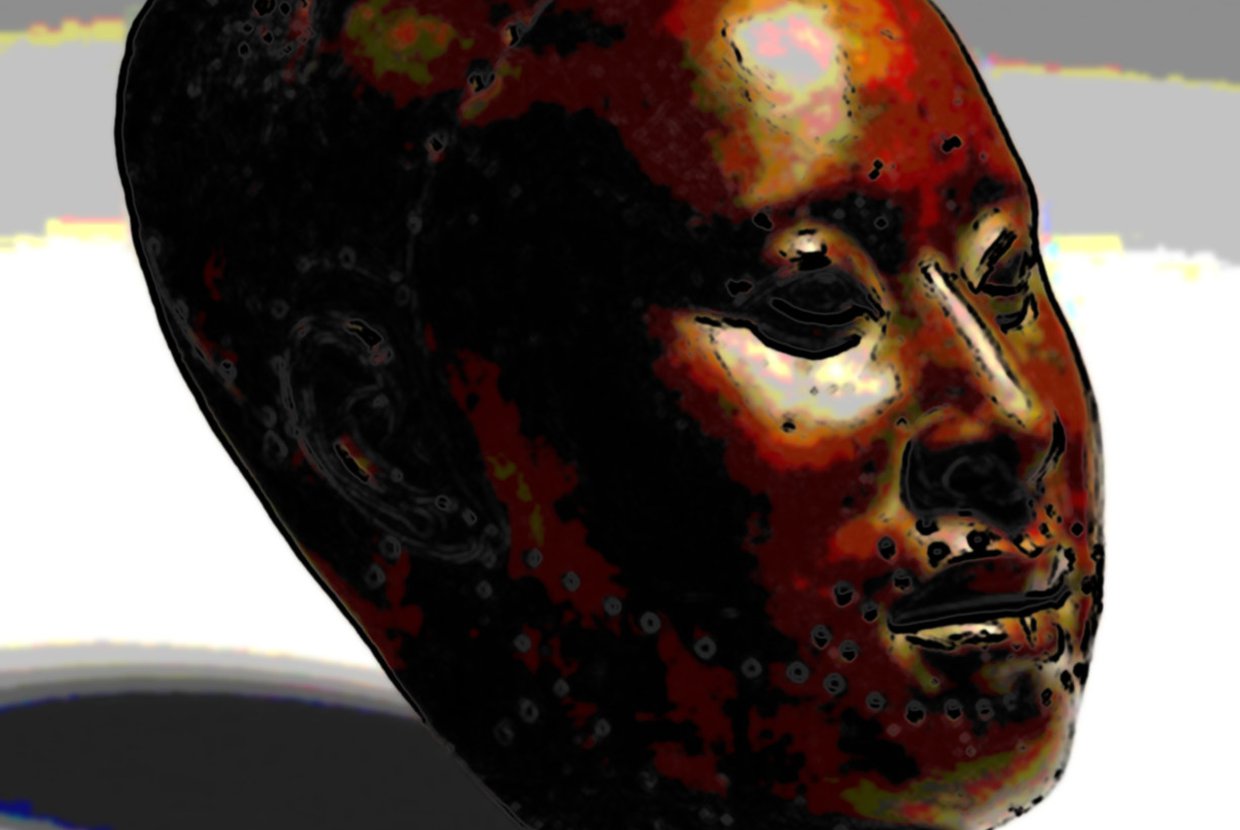 Image Courtesy of Museum for African Art
The late journalist and broadcaster, Alistair Cooke, is quoted as having once said, "New York is the biggest collection of villages in the world." Cooke, a British-born media man, was certainly not wrong in his assertion. An immigrant to the U.S. himself, Allistair was an adamant advocate of bridging the cultural gap between Great Britain and the U.S., and of acquainting himself with interesting people across the nation. Although Cooke traveled throughout the U.S. (and crossed an ocean) to grasp a better understanding of his diverse neighbors, New Yorkers are far more fortunate.
For those interested in learning about a variety of different immigrants' stories and artifacts from their past, the city offers an array of ethnic museums to satisfy one's cultural cravings. In addition to Manhattan's variety of unique museums dedicated to fascinating histories and movements, tourists and residents alike can immerse themselves in the nearly innumerable ethnic museums throughout the city. By using the list provided below as a guide to some of the city's different spots, you can see for yourself the diversity that Cooke spoke of and come to truly understand the meaning of the old adage, "It takes a village…"
Founded in 1980 with the goal of preserving the memories of older generations, the Museum of Chinese in America outlines 160 years of Chinese American history. Its collections contain over 60,000 artifacts that run the gamut from letters and textiles to photographs and records of oral histories, and it hosts festivals, workshops, and projects that feature both past and contemporary issues that Chinese Americans have both faced and are currently facing. Not to mention, fashion lovers will no doubt appreciate MOCA's current exhibition, "Front Row: Chinese American Designers." Open until September 29, "Front Row" explores the world of Chinese American designers such as Anna Sui, Derek Lam, and Vera Wang (to name a few), as well as Chinatown, the outsourcing of garment manufacturing to China, and plenty more.
El Museo, as it is more commonly known, is dedicated to the art and culture of Puerto Ricans and Latin Americans across the U.S. Conveniently located on Museum Mile in East Harlem, El Museo was formed in 1969 by parents, artists, educators, and community activists who were fed up with the little recognition that Latino artists received within the mainstream museum industry. Today, the museum acts as a training ground and home base for Latin American and Caribbean artists, as well as an educational forum aimed at encouraging Latin American and Caribbean Americans to proudly claim and gain a better understanding of their heritage. Currently, El Museo is hosting "RADIANCE: After Hours" every Wednesday from 6 to 9 p.m. through August 28. The summer series, part of the museum's 7th biennial exhibit "La Bienal 2013," features Latino or Latin American artists within the metropolitan area and offers gallery talks, short films, and great tunes.
Although it may be a schlep for some New Yorkers, the Museum of Jewish Heritage, located in Battery Park City, artfully displays the history of Jews throughout the 20th and 21st centuries. Ever since its opening in 1992, more than 1.5 million visitors from across the globe have entered the building and navigated its exhibits on topics like the Holocaust, World War II, and the post-war aftermath and rebuilding of the persecuted, worldwide community. Not to mention, in 20003, Andy Goldsworthy's monument to the tragic genocide, "Garden of Stones" was erected just outside of the museum. Plus, "Against The Odds: American Jews & The Rescue of Europe's Refugees," a temporary exhibit that began in late May, documents the efforts of American Jews to provide aid and emigration opportunities to refugees throughout Europe who were placed under fire by Hitler and the Nazis.
The National Museum of the American Indian
Housed within the historic Alexander Hamilton U.S. Custom House in Lower Manhattan, The National Museum of the American Indian belongs to the Smithsonian Institution and contains "one of the world's most expansive collections of Native artifacts, including objects, photographs, archives, and media covering the entire Western Hemisphere, from the Arctic Circle to Tierra del Fuego." Since 1989, NMAI has dedicated its institution to acting as a resource to Native Americans, as well as to scholars and interested visitors. Abound in ornately-designed artifacts and teeming with fascinating information that represents over 12,000 years of history and over 1,200 indigenous cultures of the Americas, NMAI is home to a number of exciting exhibitions including one titled, "Circle of Dance" that will be educating visitors on the concept of dance as a cultural form of expression through October 2017.
Not to be confused with a Russian museum, New York's Ukrainian Museum is the largest museum in the U.S. committed to Ukrainians' cultural heritage. In 1976, the Ukrainian National Women's League of America worked to establish the museum that now displays what the site's website refers to as an "unparalleled array of folk art," fine art, and archive materials in the East Village. Over 40,000 items are available to visitors within this unique museum that offers public programs such as gallery talks, lectures, conferences, concerts, and book presentations, in addition to holiday celebrations. Traditional costumes and pottery within the permanent collections serve as reminders of the country's rich history and complement the Ukrainian Museum's current exhibition, particularly "Out of Tradition: Contemporary Decorative and Applied Art," which will be showcasing the works of 35 different contemporary Ukrainian artists until the end of September.
Scandinavia House - The Nordic Center in America
Scandinavia, the northern region comprising Denmark, Finland, Iceland, Norway, and is full of exciting history. New York's Scandinavia House, which is the leading center for Nordic culture in the United States, holds exhibitions, film series, readings, lectures, language courses, and much more to Scandinavian enthusiasts and natives. Just 13 years ago, the American-Scandinavian Foundation (ASF) opened the museum as a "showplace" for Nordic culture and life. At present, Scandinavia House is showing "MUCH: WARHOL and the Multiple Image." In honor of the 150th anniversary of the birth of the Norwegian printmaker Edvard Munch, the exhibition devotes itself to fully appreciating both Munch and Warhol and includes over 30 original works that express themes such as anxiety, alienation, sex, mortality, and ideal beauty.
The Hispanic Society of America was founded in 1904 but did not open until 1908 at the Beaux-Arts building on Audubon Terrace. Both a library and historical home for diverse exhibitions, the Hispanic Society has displayed the works of many famous artists including the Spanish painter Joaquín Sorolla who is widely known for a number of works such as his Impressionist beach scenes. Today, pieces from Spain, Portugal, and Latin America occupy the building's exhibits and amount to roughly 800 paintings, 6,000 examples of decorative art (i.e jewelry, furniture, textiles, etc.), 1,000 sculptures, 15,000 prints, 175,000 photographs, 250,000 books, and 6,000 watercolors and drawings. The free museum and library also encompasses works from the Golden Age of the Iberian Peninsula.
Scheduled for an upcoming relocation to Museum Mile, The Museum for African Art is an institution that is wholeheartedly committed to promoting awareness of African art and culture. Open since 1984, it highlights works from the African Diaspora and organizes exhibitions and publications that pertain to historical and contemporary African art. Blessed with the task of presenting the art of an extremely diverse and culturally-rich content, the museum has seen of 4 million visitors in the past 29 years and has received global recognition for its work. Currently available for one's viewing pleasure is the exhibit, "Desert Jewels: North African Jewelry and Photography from the Xavier Guerrand - Hermes Collection," which presents elaborate necklaces and jewelry from various North African societies, as well as photographs of the peoples throughout the 19th and early 20th century.
A Lower East Side classic, the Tenement Museum recounts the many stories of New York's immigrants. More specifically, it touches on the tenement building at 97 Orchard Street that once housed nearly 7,000 working class immigrants. Some of the programs offered by the museum are ESOL workshops, neighborhood walking tours, guided tours of the 97 Orchard apartments, and Tenement Talks, which take place at the Museum Shop on 103 and are free readings, discussions, performances, and screenings that touch upon New York's history, people, and culture. In addition, the museum's website hosts interactive elements like its Immigration Game, Webcomics, and Virtual Tour.