New Fort Lauderdale Waterfront Development Takes Cues from Williamsburg
Aby Thomas | July 12, 2013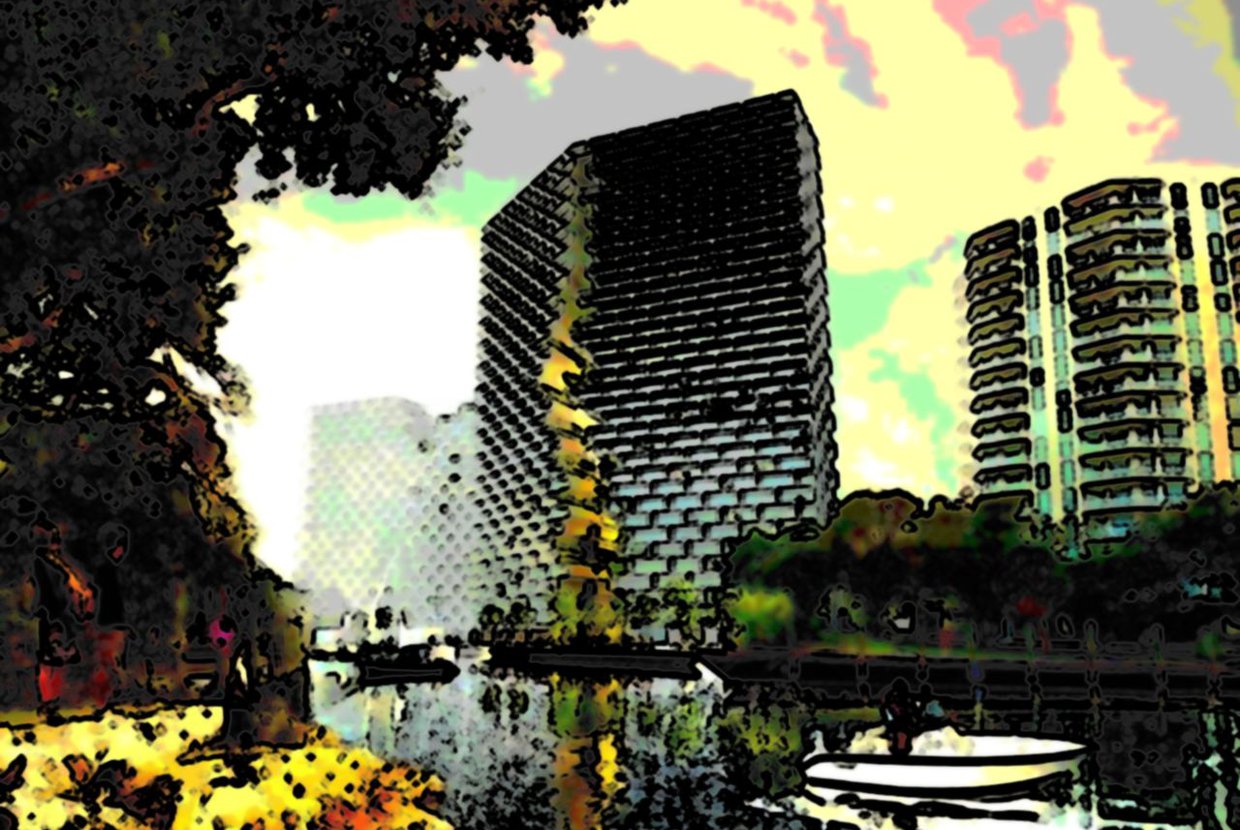 If imitation is the sincerest form of flattery, then Williamsburg should be feeling very proud of its real estate landscape right about now. A new development along the Downtown Fort Lauderdale waterfront in South Florida called Marina Lofts is being built with Brooklyn's Williamsburg as its inspiration. The developer of the project, Asi Cymbal, a Brooklyn native, has taken the "urban cool" aesthetic characteristic of Williamsburg and transplanted into this new six-acre development along the New River in Fort Lauderdale.
It's easy to enough to spot the Brooklyn influence on Marina Lofts—the rendering of the development showcases two striking, high-rise buildings with rather innovative architectural designs. Both of the glassy structures appear to have cracks in them, with one building utilizing the gap as a public walkway to get to Fort Lauderdale's famous River Walk. Besides that, the new development will also include restaurants, retail shops, public parks and a public marina—all of which seem to have been taken out of a page of Williamsburg's real estate handbook.
While Marina Lofts seems set to do pretty well for itself, the fact that a Miami development took tips from the Williamsburg landscape can be seen as a pat on the back for the rapid transformation the Brooklyn neighborhood has been going through. While there is still much debate on the Manhattan-ization of Williamsburg, New Yorkers can at least enjoy some comfort in knowing that the city is trying to make sure that developers are building communities, and not just glistening towers—this, after all, is the model that Marina Lofts is trying to replicate.
In fact, the Marina Lofts development brings to mind the upcoming Two Trees development on the Domino Sugar Factory site in Williamsburg. While the former has Danish architect Bjarke Ingels at the helm of things in Miami, the latter has SHoP Architect's Vishaan Chakrabarti reimagining the factory as a whopping $1.5 billion development. Quirky design, like the cracks in the buildings at Marina Lofts, can be found here as well—one of the Domini buildings has a gaping hole in it. Call us biased, but hey, if we had to choose Jonthan's Landing Real Estate near Miami and Williamsburg, we're all for the latter.