PreSales: New York's New Trend
Clemence Fontaine | July 16, 2013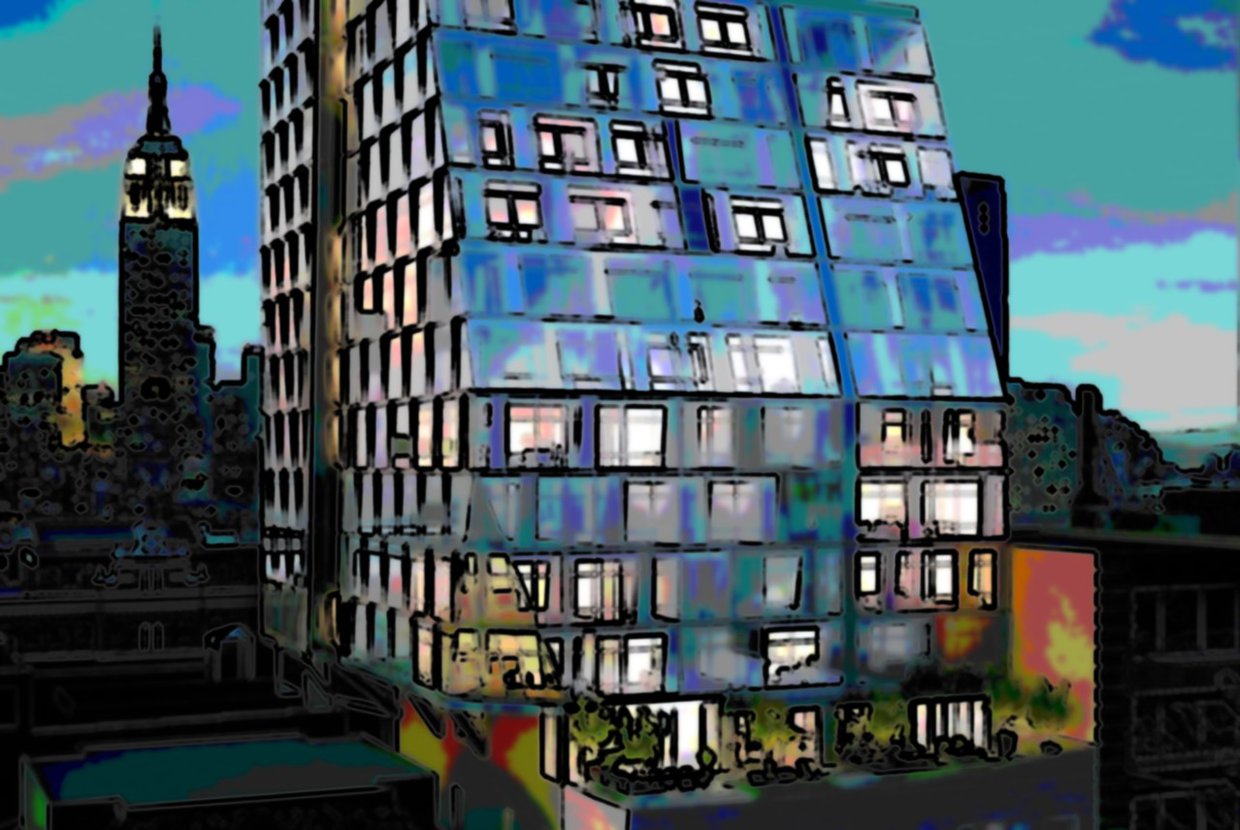 The market for real estate keeps rocketing skywardin New York with luxury apartments that sell like hot cakes. Hence the new trend to buy an apartment years before its completion date. To convince prospective buyers and give them an insight of what they could be expecting developers have become imaginative.
Michael Namer for instance set up a pop-up art gallery to present the Chelsea Green on West 21st street when it was still halfway under construction. The gallery displayed Oscar Dotter's Nordic Pop exhibition, with two noteworthy life-size sculptures of polar bears which apparently made an impression since the building sold out quickly afterwards.
Websites have popped-up, along with videos showcasing drawings and computer-made designs for future buildings. While 35 XV is expected to add floors, to attract the potential condo-buyers, Alchemy Properties has unveiled stunning views of its future apartments thanks to a drone helicopter that took snapshots at different levels. These photos were then integrated into a video, along with a model kitchen and bathroom that are presented at the off-site sales office. The new renderings of the Flatiron District is supposed to be completed around August 2014, but the price of its units has already gone up twice since it first started to be on the market.
Despite being rather profitable, the presale market can be risky. Too often developers are only able to erect new buildings thanks to the deals they strike with future owners. With the economy finally coming out of a long recession, it is unlikely that property values will decrease but buyers should remain prudent as developers can still go bankrupt. As a matter of fact, many developers end up losing money. They strike deals too early on and underprice their units to the benefit of early-birds buyers.
The tight inventory found in New York and foreign investors have helped to set the trend - one that is not likely to decline anytime soon. At One57, after the completion of an air-right deal, the skyscraper should stand as the tallest residential building in New York. Construction is due to finish by 2014 but 70% of the units have already been secured.
Further down in Tribeca, the 60-story 56 Leonard boasts about being designed by the Pritzker prize winning firm Herzog & De Meuron, turning every one of its 145 units into a global landmark. Thus, it comes as no surprise that only nine units remain for sale according to their official website. Only two penthouses left, time to hurry up if you wish to wake up every morning with one of the most stunning view in downtown New York!
To be sure not to make any mistakes before purchasing a new property, check out the many websites available that would warn you against malevolent developers. However, as far as New York market is concerned, there is not much risk involved with real estate - the big apple will always know how to lure wealthy homeowners and prices will probably never decline.