The Notorious LIC: Mo(MA PS1) Money, Less Problems
Nikki Hess | July 19, 2013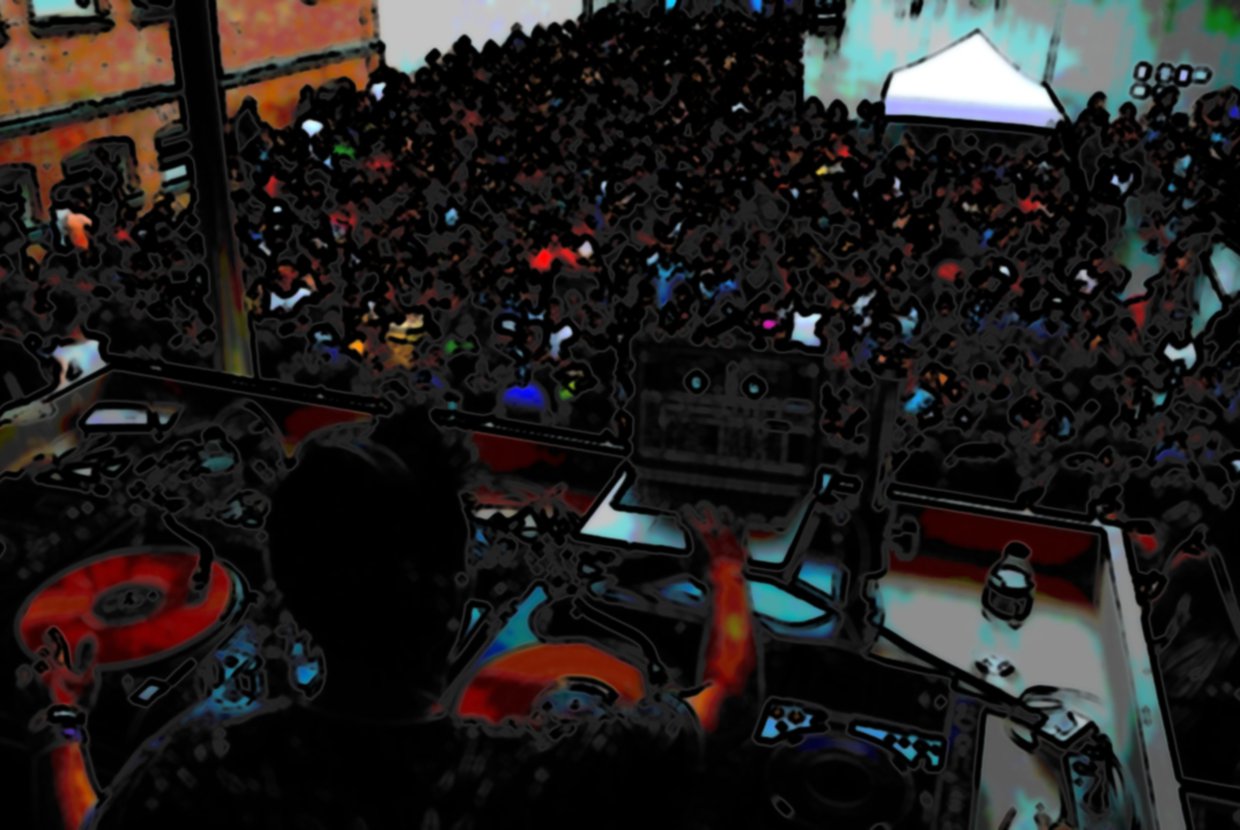 MoMA PS1, Long Island City's famed institution for contemporary art, has been granted $3 million by way of a recent New York City council budget ruling. Thanks to this extra financial boost, the museum will have ample funds to purchase a small apartment located on the same block. This encouraging support of the museum (as well as others in the area) from the New York City government is great news for art enthusiasts, history buffs, and party animals alike, seeing as MoMA PS1 offers a little something for every type of visitor.
Much like LIC's former haven for burgeoning artists, 5 Pointz, MoMA PS1 always fostered the unique and even outlandish concepts of its artists from the get-go. Alanna Heiss, a Louisville, Kentucky native and the founder of the Queens-based gallery, started the museum in 1971 during a time when New York was grittier and significantly more dangerous (i.e. a bohemian, misunderstood artist's slice of heaven). Determined to create a nurturing environment that granted total creative freedom to the city's (and world's) artists, Heiss occupied the abandoned Public School 1 building. The spacious, blank canvas was the perfect venue for what was to come, and it was capable of accommodating both large and small-scale installations. Eventually, through working closely with architects Frederick Fisher and David W. Prendergast, Heiss and her team renovated the old, Romanesque Revival building and transformed it into what is nowadays viewed as a New York destination that opened its first exhibition in 1976.
From then on and throughout the following decades, PS1 changed its name, its function, and again in 1997, its structure. Nevertheless, the contemporary art center never lost sight of its focus: to display the works of inventive artists from across the globe. Its collections, none of which were ever converted into permanent exhibitions, ran the gamut from political to mere appreciations of nature and featured everything from American landscapes to Stalin's Soviet Russia. In the year 2000, PS1 became an affiliate of New York City's Museum of Modern Art (MoMA) and received its current title of MoMA PS1. As of 2010, the merger was entirely completed. And although Heiss left P.S.1. in the midst of these changes back in 2008, MoMA PS1 is still going strong.
This summer for example, the venue is hosting works by Adrían Villar Rojas in a largely clay and concrete-based exhibit titled, "La inocencia de los animales." Also part of EXPO 1 is EXPO School, which is comprised of guest speakers whose fields include photography, writing, and, in the spirit of exploring old themes, communism. Plus, PS1's projects are hardly limited to speaking events-visitors are also able to sit back and enjoy some of the museum's featured films as well as its varied performances.
Best of all are MoMA PS1's Warm Up parties. For just $15 ($18 at the door) every Saturday (rain or shine) until September 7, New Yorkers can discover new talent and sway to the beat of the music alongside this year's treat from MoMA PS1's Youth Architects Program, the Party Wall. The wall, "composed of remaindered steel and wood recycles from skateboard manufacture and ballasted by hot air balloon-sized bladders of water" incorporates the concept of sustainability and helps partygoers stay hydrated and cool while celebrating within the museum's secluded outdoor courtyard.
The Youth Architects Program, the annual contest that engages young architects to design a temporary structure for the event, exhibits just one of the many programs that adhere to MoMA PS1's original calling; and thanks to New York City's steady belief in maintaining a vibrant and supportive community for its artists and patrons (as well as its funding), programs such as this one can continue to inspire and entertain New Yorkers and visitors for years to come.