The race to the finish line: New York's Mayoral Election Roundup
Shwetha Ravishankar | July 24, 2013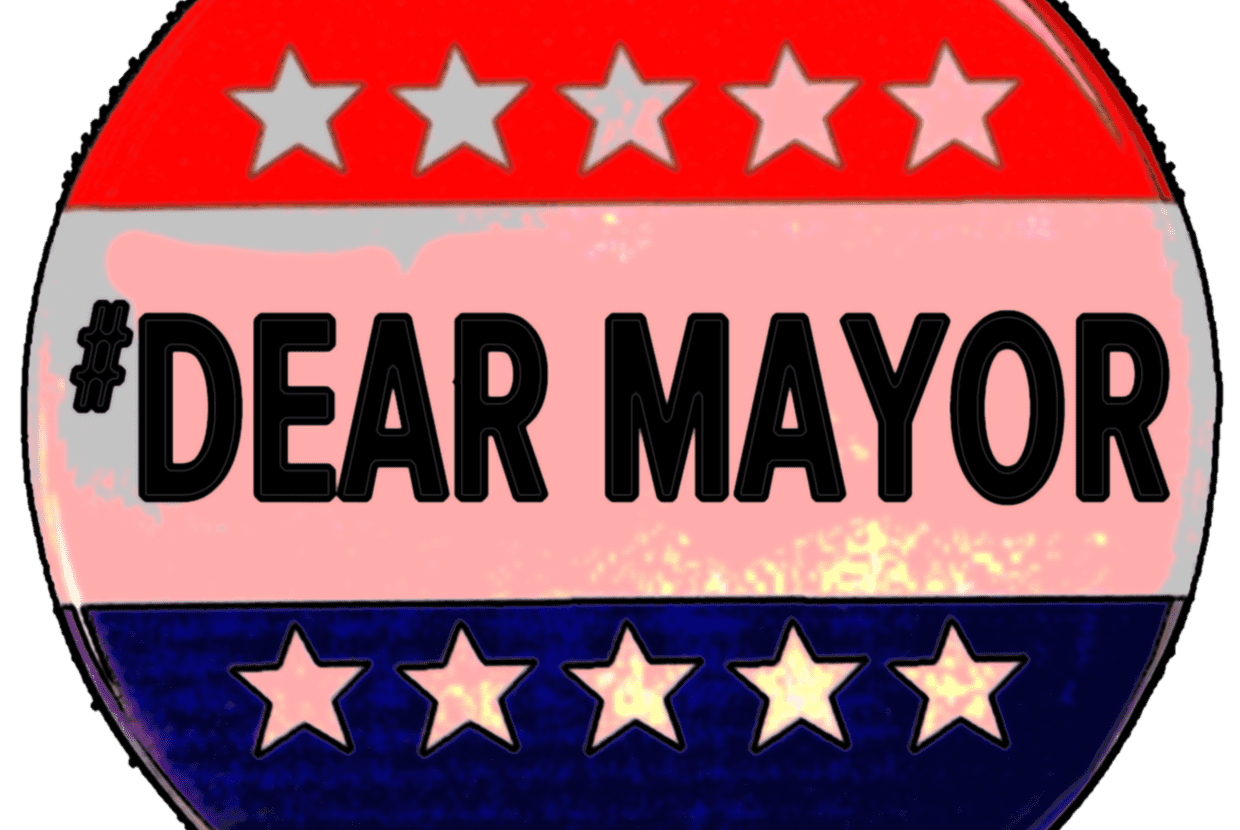 New York's mayoral elections are quickly approaching, and candidates looking to expand their voter base at the ballot, are doing everything in the book and beyond. From candid celeb sightings, public housing sleep overs, to facing the downside of being sued by Bloomberg, the candidates seem to be all over the place, to be seen and heard, all in a bid to get them up where Weiner stands alone (as of now)!
We begin our roundup with who seemed to be the most unlikely mayoral candidate, forget a frontrunner, until a couple of months ago. Whiny Weiner and his repeated pleading for a second chance to run for the mayoral race, seems to have paid off. Leading the race at the moment with 21% of Democratic votes, Weiner's Twitter troubles continue to haunt him, including his latest "CarlosDanger", which forced his wife Huma to jump right in and strategically rescue him once again. Weiner was quoted saying "I'm surprised more things hadn't come out sooner", well now that he is neck deep and only sliding deeper into this scandalous sinkhole, he sure has cut himself off from a huge chunk of his female voters. Whether Public housing sleepovers with a family in Harlem, his book "Keys to the City" - 64 ideas for to keep New York City the capital of the middle class, and of course his scandalous ways that has put him in the spotlight ever since he announced his candidacy, will keep him in the lead is definitely on "Quinn's watch". For now we await the September 10th ballot count, to spill the beans on his controversial mayoral candidacy!
From the scandalous to the woman with a fighter spirit, Christine Quinn is the first woman, and first gay woman to be a speaker of the City Council. In her run for the mayoral race, she seems to be the guiding star for her believers in the female and gay community. She has worked her way through balanced budgets, hate crimes in the city, fight against unfair taxes, reducing the city's carbon footprint, and more recently joined the likes of Weiner and John Liu, who spent the night at a public housing facility in Harlem. With Bloomberg's crew, her bold personality, and her go-getter attitude, is not without her share of protesters who follow her around the city. While she is backed by the gay community, she is yet to come around to be liked by Bloomberg haters, and those who were against her term-limits deal she struck with the Mayor to guarantee his third term. The 46 year-old Democrat, is yet to turnover the unhappy women of New York, when she opposed the family-friendly sick-leave legislation. With Brooke Shields, one of her biggest endorser's behind her, and whiney Weiner's latest scandal being the talk of the town, Quinn seems to be "the happiest women", as she continues to be a frontrunner in the 2013 mayoral race!
In his quest to be the hero of the overlooked, outer boroughs, of New York City, Public Advocate, 51 year-old Bill de Blasio's run for the mayor is more like a Bloomberg assault. His double-headed Sharknado aimed at the Mayor and Ms.Quinn, who is proving to be his white-vote stealer, is a battle of sorts. This Italian-American candidate is banking on Quinn protesters in Manhattan, brownstone Brooklyn, and ethnic voters in his Italian community and his wife's Caribbean community as well. His plan to guarantee universal pre-K and after-school programs with the help of tax paid by the upper crust of society, and his fierce battle against Bloomberg to introduce affordable housing as opposed to converting them into luxury apartments - is the highlight of his campaign. Although Public Advocate track records of the past do not look very promising for Bill de Blasio, nor does the Twitter outbreak over his decision to back a staff member who sympathized with a killer and cursed the Police Department, he seems to be in-it-to-win-it. To only add to his woes, Anthony Weiner joined the race, and his troubles tripled! We hope that with Senator Bill Perkins and actor Alec Baldwin on his side, he can put all that behind him and see "light at the end of the tunnel"!
Known for his untiring, anything but down to earth attitude - as said by Mayor Bloomberg, the 46 year old, John Liu, New York City Comp Controller, is often known to be a 24-hour political machine. Churning out 15 event visits a day, being a part of the Baptist and Presbyterian services in one morning, and more - we think the NYC marathon would be a more appropriate run for this Asian contender! Looking to rake in the Asian votes, and tapping into the minority Muslim community with his daily mosque visits, and his deep bond with the Afro-American community, protesting the Mayor's stop-and-frisk move, has left the political pro's pondering over his agenda. Going against the giant Bloomberg administration has its share of pitfalls, and Liu is now in a sinkhole! Sued by City Hall for rejecting the $67.6 million contract to run the Upper West Side and Bronx Shelters, seems just one of his biggest problems right now. His string of threats to the Mayor include objections on the Nissan NV-2000 model as the "Taxi of Tomorrow", his "almost comical" (as said by the NYPost) demand to convert the entire 13,000 NY taxi fleet to be wheelchair accessible, and his top fund-raiser and ex-treasurer facing charges of campaign-finance corruption; all put him on the frontlines of this Mayoral race as the "King of Controversy". We can only hope that his long hours on the campaign trail, and only sensible move to increase the minimum wage to $11.5 an hour, will at least keep "the only politician who believes he has a political future" (quoted from NYPost) from sliding off the mayoral ballot!
The former Chief of the MTA, who gave up his position to run for the mayoral race, 58 year-old Joseph J Lhota, is liked by editors and executives alike. The only issue is however that he remains unknown to most New Yorkers. With the experience of being Deputy Mayor in the Rudolph W. Giuliani administration, and nudging his way through the city's messy bureaucracy is a credit exclusive to him, in this year's mayoral race. With fellow contenders scrambling to tarnish his clean image with attacks on fare hikes and subway maintenance, there is nothing to fear for this Republican; when he has the big tickets like rapid Subway restoration after superstorm Sandy, closing-up Staten-Island's eyesore(landfill), and plummeting crime rate in Manhattan. His only concern at the moment seems to be his fellow billionaire Republican John A Catsimatidis, who most people call a "wealthy ineffectual nuisance" (Quoted from the NYTimes). Politics is a game, and sometimes even the respectable play it bad, and so did Joseph J Lhota, calling Bloomberg an "idiot" - Ouch! Let's hope that this mayoral hopeful, wins the votes of New Yorker's for his fuddled Twitter posts like "Oops! Yankees 10 (not 18), Sox 3 (too much wine)", his little supporter found in Mayor Bloomberg's elder daughter, and his illustrious career as the MTA Chief!
As New Yorker's wait to get to the ballot, the contenders will have to wait it out patiently and hope their fellow candidates crumble, to better their chances at the coveted title of - "New York Mayor".